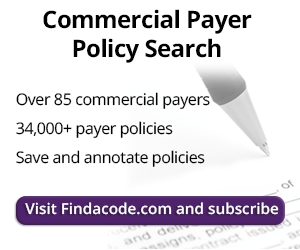 Delving Into the 360 Assessment Fraud Complaint
November 17th, 2021 - Jessica Hocker, CPC, CPB
0 Votes -

Sign in

to vote or comment.
---
Characteristically, private insurance companies that offer Medicare Advantage (MA) plans (known as Medicare Advantage Organizations) agree to assume the risk of insuring Medicare beneficiaries for their healthcare needs. Instead of paying healthcare providers based on the services provided (fee-for-service), Medicare Part C pays MA Organizations a monthly rate for each covered beneficiary, and the MA Plan pays providers for services rendered to its plan members. MA insurers are generally paid more for providing benefits to beneficiaries with higher risk scores (sicker and older populations, for the most part)—and less for beneficiaries with lower risk scores.
In the case of Medicare Advantage plan Cigna-HealthSpring, a legal complaint that was recently unsealed [SDNY, UNITED STATES OF AMERICA, EX REL. ROBERT A. CUTLER v. CIGNA CORP. et al] details a story of what was potentially intended to provide quality care to plan members, but has now resulted in a qui tam lawsuit. In this complaint, a whistleblower, who was a former officer for Texas Health Management during the years of 2012 through 2017, accuses Cigna-HealthSpring of using the data it gleaned from an in-home program called 360 Assessment to identify conditions that could raise risk scores of its members, thus increasing the monthly capitated payments it received from the Centers for Medicare and Medicaid Services (CMS).
Cigna-HealthSpring's 360 Assessment was said to be designed as an enhanced version of the traditional Annual Wellness Visit (AWV). AWVs can be an important tool in closing gaps in patient care, facilitating care coordination, and improving plan members' quality of care. This suit alleges, however, that care coordination and improved quality were not the purposes of the 360 Assessment and that instead, it was was a data-gathering tool used to capture a significant quota of diagnoses to retain a large percentage of previously identified chronic conditions that were not otherwise captured in an office visit. They are reported to have rewarded contractors with the highest retention rates and risk-score increases with a higher volume of business and imposed targeted training on capturing high-value chronic conditions on those with lower risk-score increases.
The suit claims the efforts carried out by senior executives within Cigna-HealthSpring include:
The targeting of plan members using a predictive analytics service called Predilytics to comb members' medical histories and organize each member into priority categories. The highest priorities were given to those with chronic disease and those who had not received a 360 Assessment within that service year;
Recruiting and incentivizing primary care physicians with $150 bonuses for exams performed at a certain volume and $1000 bonuses for attending trainings on finding high-revenue diagnoses;
After many primary care physicians declined to perform these assessments, contracting with third-parties to have their Nurse Practitioners (NPs) and some Registered Nurses (RNs) perform these 360 Assessments in plan members' homes;
Encouraging both primary care physicians and contracted NPs/RNs to capture and record diagnoses based primarily on subjective, patient-reported information or diagnoses that were suspected, possible, unsupported, or invalid that Cigna-HealthSpring would then submit to CMS.
Apparently, these contracted NPs/RNs understood and made clear to Cigna-HealthSpring that the diagnoses captured on 360 Assessment Forms were not eligible for submission to CMS for risk-adjustment. The suit describes the contracted agencies expressed, both verbally and in writing, that any health conditions and related codes recorded were to be used only as information for plan members' primary care physicians to review, and that the diagnoses were not confirmed. These agencies also were said to include a cover page with each form that instructed the plan member's primary care physician to review the information contained therein before incorporating it into the member's medical record.
It is vital that MA Organizations be aware of the requirements for participation in MA and of the relevant guidelines regarding claims submission for risk-adjustment. Unfortunately, this suit alleges that the diagnoses submitted from in-home 360 Assessments "violates CMS guidelines, are ineligible for submission to CMS, are invalid as the basis of increased risk-adjustment payments, and are false within the meaning of the False Claims Act." By submitting these claims for payment, Cigna-HealthSpring received billions in claimed overpayments from the federal government.
In order to maintain compliance when offering an in-home prospective assessment, the qualified medical provider must practice within their scope (generalists may not diagnose complex conditions unless they have the specific training or experience), must have the ability to conduct labs and other testing, prescribe medication, and recommend a follow-up plan on their assessments. These assessments may not only be for the purpose of increasing risk adjustment factor scores, they must be for the purpose of improving patient care.
One issue purported in the complaint is that Cigna-HealthSpring prohibited those contracted NPs/RNs from providing patient care, meaning they could not treat the patients, write prescriptions, order tests, or refer patients to specialists. The visits could only be conducted to gather data. This was allegedly, expressly communicated in agreements with contractors.
Many of the HCCs the third-party contractors were asked to document (from the Health Management Reports (HMRs) provided by Cigna-HealthSpring to be used for risk adjustment) are complex, requiring specialist evaluation, testing, management, and coordination of care. The limitations placed on a provider who is unable to treat, or effectively test and/or diagnose, are not compliant for risk adjustment purposes. For example, as described within the complaint, the NPs/RNs conducting these in-home 360 assessments could not reliably diagnose or provide care for most cancers, as these conditions were not within their scope. Additionally, they were unable to conduct/review imaging, lab work, biopsies, and medical records including past medical history, or refer beneficiaries to specialists like oncologists or hematologists. Therefore, they were unable to produce a compliant diagnosis of any existing cancers. Similar problems were claimed with behavioral health and heart conditions.
Another issue identified in the claim specified that the form the NPs/RNs used to record information, did not indicate whether the source was subjective or objective and only had two options for the contractor to choose from: a) diagnose the disease or b) indicate "no active disease." As previously noted, because these NPs/RNs were not able to perform the work required to do so, they could not diagnose/confirm or rule out a disease or condition entirely. When these contractors used the forms against the HMRs that Cigna-HealthSpring provided, with the understanding that these forms were solely for data-gathering, the tendency was to document the disease as a diagnosis, since they could not rule out the condition completely.
The complainant believes that there are several sources of evidentiary support for the qui tam allegation. One example, is an e-mail instructing contracted providers to diagnose diabetes as a current illness if it appears in the member's past medical history because Cigna-HealthSpring considers diabetes incurable, even if the provider understood the diabetes to be temporary, resolved, or the patient has normal labs and is not taking diabetic medications. As dictated in risk adjustment guidance, conditions that have resolved or that do not impact patient care are not appropriate for risk-adjustment code reporting. Another allegation is that Cigna-HealthSpring instructed providers to record conditions based on medications identified in patients' homes, even if they may have multiple applications. Additionally, it states that Cigna-HealthSpring attempted to make the 360 forms appear legitimate by adding a box for NPs to check recommending a "psych referral" for newly diagnosed behavioral health conditions, while they were actually prohibited from doing so.
CMS alleges overpayment on claims derived from more than 375,000 visits and the Department of Justice (DOJ) lawsuit states senior executives within Cigna-HealthSpring "engineered a system of targeting health plan members…with the highest potential for risk score and revenue increases." The complainant believes they submitted hundreds of thousands of false claims from its six contractors between 2012 and 2017, resulting in an estimated overpayment of $1.4 billion during this time. The DOJ is seeking three times that amount in damages and civil penalties of $11,463 to $22,927 per violation.
Cigna-HealthSpring has stated they will vigorously defend themselves against any unjustified allegations in court. and will have an opportunity to do so in court, but until then no official statement has been made and the allegations against them remain unsubstantiated.
###
Questions, comments?
If you have questions or comments about this article please contact us. Comments that provide additional related information may be added here by our Editors.
Latest articles: (any category)
Things to Consider Before Upgrading Medical Billing Software
August 11th, 2022 - Find-A-Code
Your practice has utilized the same medical billing software for years. The medical billing staff says it is time for a change. You don't necessarily disagree, but you also don't know where to begin your search for new software. There are so many vendors offering so many products that making sense of it all can be challenging.
Calendar Year 2023 Medicare Advantage and Part C & D Payment Policies
August 9th, 2022 - Aimee L. Wilcox, CPMA, CCS-P, CST, MA, MT
Each year CMS publishes an Advance Notice of the upcoming years Medicare Advantage (MA) Capitation Rates and Part C and Part D Payment Policies and asks for comments related to it. Each of the comments are carefully reviewed and responded to and often are impactful to changes seen between the Advance Notice and final publication referred to as the Rate Announcement. With health equity as a primary focus for 2023, CMS announced some policy changes that may impact your organization.
How CMS Determines Which Telehealth Services are Risk Adjustable
August 9th, 2022 - Aimee L. Wilcox, CPMA, CCS-P, CST, MA, MT
Medicare Advantage Organizations (MAOs) have gone back and forth on whether or not to use data collected from telehealth, virtual Care, and telephone (audio-only) encounters with Medicare beneficiaries for risk adjustment reporting, but the following published documents from CMS cleared that up once and for all by providing an answer to a question specifically related to this question.
OIG Investigates SCAN Health for Risk Adjustment Overpayments With Surprising Results
July 26th, 2022 - Aimee L. Wilcox, CPMA, CCS-P, CST, MA, MT
We've seen a number of OIG risk adjustment data validation (RADV) audits recently where the independent review contractor was simply looking for any codes the payer reported that were not supported by the documentation, in an effort to declare an overpayment was made and monies are due to be repaid. However, it was refreshing to read this RADV audit and discover that the independent review contractor actually identified HCCs the payer failed to report that, while still resulting in an overpayment, was able to reduce the overpayment by giving credit for these additional HCCs. What lessons are you learning from reading these RADV audit reports?
Addressing Trauma and Mass Violence
July 21st, 2022 - Amanda Ballif
After events of mass violence, it's easy to feel helpless, like there is little we can do. In fact, we can help individuals, families, and communities build resilience and connect with others to cope together. The SAMHSA-funded National Child Traumatic Stress Network has developed a range of resources to help children, families, educators, and communities including the following which you can access via links in this article.
The 'Big 2' HIPAA Rules Medical Billing Companies Must Follow
July 20th, 2022 - Find-A-Code Staff
HIPAA covers nearly every aspect of how medical and personal information is collected, utilized, shared, and stored within the healthcare industry. Title II of the rules is applied directly to medical billing companies and independent coders. The 'Big 2' rules that medical billing companies must adhere to revolve around privacy and security.
The Beginning of the End of COVID-19-Related Emergency Blanket Waivers
July 19th, 2022 - Aimee L. Wilcox, CPMA, CCS-P, CST, MA, MT
It appears that the end of the 1135 waivers related to the COVID-19 public health emergency (PHE) has begun. According to CMS, the residents of skilled nursing facilities, long-term care facilities, and inpatient hospice centers have struggled due to the effects of some of the 1135 waivers. CMS is focusing primarily on removing the 1135 blanket waivers that pertain to certain aspects of care, training, and maintenance of these facilities to ensure the weakest of our citizens are guaranteed adequate care.