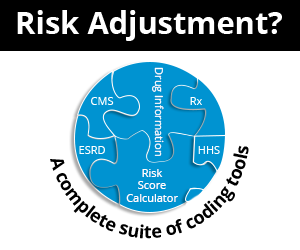 Reporting and Auditing Drug Testing Services
November 9th, 2021 - Aimee Wilcox CPMA, CCS-P, CST, MA, MT
---
Drug testing is a common medical service used to manage prescription medications, verify someone is not taking illegal substances or too much of a prescribed substance, and monitor for toxicity and therapeutic dosing. It is customary for patients in treatment programs for chronic pain management or substance use disorders (SUD) to undergo random urine drug testing (UDT) or urine drug screening (UDS) as part of their individual treatment plan. While drug testing may be performed using blood, urine, sweat, saliva, or hair; due to cost, urine is the most commonly tested substance and is thus the main focus of this article. Drug testing is regulated by federal and state laws (e.g., OSHA, CLIA), which must be carefully adhered to.
Due to the complexity of drug testing, the information contained in this resource will be directed towards urine drug screens (UDS) performed under the CLIA Certificate of Waiver (CoW). A listing of all analytes approved for testing under CoW can be viewed here.
Federal and State Regulations for Laboratories
A physician may order urine drug screening (UDS) to be performed through the laboratory of a facility, office, or independent laboratory, but no matter where the testing is performed, the Federal Code of Regulations (CFR) Title 42 (42 Code of Federal Regulations (CFR) §493) requires all testing
"on materials derived from the human body for the purpose of providing information for diagnosis, prevention, or treatment of any disease or impairment of, or the assessment of the health of human beings"
be performed in a laboratory that has been certified according to the Clinical Laboratory Improvement Amendment (CLIA) of 1988.
The following three federal agencies administer the CLIA program and issue certificates to laboratories:
Centers for Medicare and Medicaid Services (CMS)
Federal Drug Administration (FDA)
Centers for Disease Control CDC)
According to a MLN Fact Sheet, the individual agency responsibilities include:
Centers for Medicare and Medicaid Services (CMS)
Approves and/or re-approves privately accredited organizations that perform CLIA inspections
Approves any state-exempted organizations
Collects all user fees
Performs inspections and enforces regulatory compliance
Issues laboratory certificates
Approves and monitors all Proficiency Testing (PT) and programs
Develops, publishes and then implements all CLIA rules and regulations
Federal Drug Administration (FDA)
Categorizes and assigns individual tests based on complexity
Reviews all CLIA Application Waiver requests
Develops the rules and guidance governing CLIA complexity categorization
Centers for Disease Control and Prevention (CDC)
Conducts laboratory quality improvement studies
Develops and distributes professional information and educational resources
Develops technical standards and laboratory practice guidelines, including cytology guidelines
Manages the CLIA Committee
Monitors proficiency testing (PT) practices
Provides analysis, research, and technical assistance
CMS issues a certificate to each laboratory based on the type of testing or research performed and only when the laboratory has met the required federal certifying criteria. The CLIA Program issues five types of laboratory certificates:
Certificate of Waiver (CoW)
Certificate for Provider-Performed Microscopy Procedures (PPM)
Certificate of Registration (CoR)
Certificate of Compliance (CoC)
Certificate of Accreditation (CoA)
In order to perform presumptive/qualitative UDS in the office or clinic setting, the organization must obtain a Certificate of Waiver (CoW). Laboratories that maintain any of the other four CLIA certificates (PPM, CoR, CoC, or CoA) are allowed to perform any of the waived tests without being required to obtain a separate CoW certificate.
CLIA TIPS
All laboratories must follow the CLIA federal guidelines unless their state laws are more stringent, in which case CMS says it is acceptable to follow the more strict state laws.
The FDA categorizes tests based on complexity, but the type of certificate obtained determines the level of testing complexity the laboratory may perform.
CoW is also known as a CLIA waiver or waived testing.
To maintain a current CoW, the lab must be enrolled in the CLIA Program, be current on their fees, and follow the manufacturer's test instructions precisely.
Ordering and Reporting Drug Testing
Physician/QHP UDS Orders
Urine drug tests/screens (UDTs/UDSs) must be ordered by a healthcare provider authorized to do so by both state law and scope of practice. If the provider is not legally allowed to order such tests, they should not be performed. When a physician or other qualified healthcare practitioner (QHP) (e.g., physician's assistant [PA], nurse practitioner [NP]) orders a UDS from an independent laboratory, the physician/QHP must supply the laboratory with a signed written order that includes the patient's name, date of birth, the test(s) to be performed (e.g., urine drug screen for opioids, THC), and includes the ordering provider's printed name, credentials, address, state identifying licensure, and physical and/or electronic signature.
Note: Prior to admitting or enrolling the patient into a treatment program, be sure to check payer program requirements, as some payer guidelines may require the inclusion of additional information on consents and admitting forms.
If the provider's office is authorized and equipped to perform laboratory tests, either a written order for the tests should be produced or the the provider's intent to order the test(s) must be easily inferred from the documentation in the signed medical record.
Patients being admitted into a substance abuse treatment program (e.g., methadone treatment program) must sign an admission document stating that the patient agrees to be randomly tested for specific substances identified by the provider or the program as directed by state and federal laws, and the patient's personal history of abusing specific substances. These admission documents must be reviewed with the patient, signed, witnessed by the appropriate staff member/provider, dated, and maintained in the patient's record. As it is common for patients to remain in an SUD program for several years, it would be wise for programs to review/renew those admission documents and testing orders or ensure the medical record has been updated to identify which substances the provider has ordered for testing, at what frequency, and ensure the documents are signed by an authorized physician/QHP, and the patient as necessary. Failure to produce signed documents that support the ordered tests can result in demands for refunds. To learn more about signature requirements, click here.
The Federal Code of Regulations Title 42 88.12 (f) (6) specifies the need for drug testing as follows:
42 CFR § 8.12(f) (6). Drug abuse testing services. OTPs must provide adequate testing or analysis for drugs of abuse, including at least eight random drug abuse tests per year, per patient, in maintenance treatment, in accordance with generally accepted clinical practice. For patients in short-term detoxification treatment, the OTP shall perform at least one initial drug abuse test. For patients receiving long-term detoxification treatment, the program shall perform initial and monthly random tests on each patient.
The most common drugs screened for include:
THC (marijuana)
Opiates (heroin, opium, morphine, codeine)
Phencyclidine (PCP)
Amphetamines
Cocaine
Other substances commonly tested for may include:
Barbiturates
Benzodiazepines
Methadone
LSD
Steroids
MDMA (Ecstasy)
Opioids (oxycodone, hydrocodone)
Although federal and state regulations may play a role in what is or is not tested in a urine drug screen, the provider has the ultimate responsibility to identify what substances need to be tested for based on the patient's personal history and other guidelines. For example, some states have regulations that require certain drugs be included in testing simply because they have been trending within the state or have been the cause of overdose or death. Ensure treatment programs meet federal and state-specific regulations. The Substance Abuse and Mental Health Services Administration (SAMHSA) provides links to programs and state opioid treatment authorities (SOTA) to assist with compliance.
Randomized Testing
Random urine drug testing (R-UDT) describes an evidence-based, unscheduled (or on-demand) urine drug test. Randomized testing promotes patient compliance, deters abnormal behavior, (e.g., drug diversion, illicit drug use), and helps identify patients who may be struggling with cravings, compliance, or other issues. The dates for testing are determined by the provider and/or a computerized algorithm that selects testing dates based on patient data entered by the provider. True randomization means the patient does not know the date or time they will be required to produce a urine sample for testing. The office staff usually calls the patient and informs them that they must present within a specified time on that date to produce a urine specimen for testing. Failure to present and produce within the designated timeframe may jeopardize their participation in the program including any additional prescription refills. Failing a drug test may indicate drug diversion, inadequate dosing, or the need for additional counseling and supportive care from providers and counselors.
Specimen Collection
Specimen collection in this article refers to the collection of a urine sample from the patient. Collection is either observed or unobserved. Observed indicates the physical presence of a staff member (of the same sex) in the bathroom when the patient produces a urine specimen for testing. This is done to ensure the specimen is not only fresh, but was produced by the patient and not purchased elsewhere and used to falsely pass a drug test.
Specimen collection may be reported on a claim when the practice incurs costs for handling and/or transporting a specimen to the lab for testing (e.g., paying a messenger service to collect and transport specimens). When the patient presents to the provider's office, produces a specimen, and it is tested at the office, specimen collection is NOT reported, as it is bundled into the drug testing service. Additionally, it is inappropriate to report or charge for the service of observing a specimen collection. The following codes identify the type of handling and conveyance (transport) performed:
Handling and/or conveyance of specimen for transfer;
99000 from the office to a laboratory
99001 from the patient in other than an office to a laboratory (distance may be indicated such as, 2.8 miles from office to laboratory)
Presumptive or Definitive Testing
Presumptive drug testing refers to a drug test that simply identifies whether or not a specific drug is present or absent in the specimen being tested. Most provider offices and clinics use presumptive testing and an interrogative approach to identify aberrant (abnormal) patient behavior such as drug diversion or failure to abstain from illicit substances. Presumptive testing is the least expensive testing method and although it can identify the presence or absence of a substance, it cannot identify the amount or concentration of the drug(s) present in the specimen, which can only be accomplished through additional confirmatory or definitive testing of the sample.
Presumptive test results are quick and generally accurate but may on occasion produce false positives in patients taking certain over-the-counter or prescription medications (e.g., sleeping aids, antihistamines, poppy seeds). An interrogative approach (interviewing the patient) is used to clarify any potential false positives and determine whether or not confirmatory/definitive testing will be needed to verify the presumptive results. The following codes are used for reporting presumptive testing (emphasis added):
Alcohol (ethanol);
82075 breath
82077 any specimen except urine and breath, immunoassay (e.g., IA, EIA, ELISA, RIA, EMIT, FPIA) and enzymatic methods (e.g., alcohol dehydrogenase)
Drug test(s), presumptive, any number of drug classes; any number of devices or procedures, (e.g., immunoassay), includes sample validation when performed, per date of service;
80305 capable of being read by direct optical observation only (e.g., dipsticks, cups, cards, cartridges)
80306 read by instrument-assisted direct optical observation (e.g., dipsticks, cups, cards, cartridges)
80307 by instrumented chemistry analyzers (e.g., immunoassay, enzyme assay, TOF, MALDI, LDTD, DESI, DART, GHPC, GC mass spectrometry)
Documentation of Test Results
Documentation should include the tests performed, results, initials/signatures and credentials of the clinical staff member performing the test, and the date/time performed. Results should be maintained in the patient's record and the provider/counselor should review any abnormal or unexpected results with the patient within seven (7) days of receiving the results (or within the timeframe determined by state laws or payer policies). It is important that the documentation identify this provider-patient interaction and outcome.
Confirmatory or Definitive Testing
Confirmatory testing is an expensive method of testing used to provide additional information about an unexpected abnormal presumptive test result. Confirmatory results identify the exact quantity of each substance identified within the urine specimen, including drug metabolites and are reported as nanograms per milliliter (ng/ml). The following codes may be used to report these services:
Drug test(s), definitive, utilizing drug identification methods able to identify individual drugs and distinguish between structural isomers (but not necessarily stereoisomers), including, but not limited to GC/MS (any type, single or tandem) and LC/MS (any type, single or tandem and excluding immunoassays (e.g., IA, ELISA, EMIT, FPIA) and enzymatic methods [e.g., alcohol dehydrogenase]); qualitative and quantitative, all sources, includes specimen validity testing, per day, per # of drug classes as listed below. Includes metabolite(s) if performed;

G0480 1-7 drug class(es)
G0481 8-14 drug class(es)
G0482 15-21 drug class(es)
G0483 22 or more drug class(es)
G0659 performed without method or drug-specific calibration, without matrix-matched quality control material, or without use of stable isotope or other universally recognized internal standard(s) for each drug, drug metabolite or drug class per specimen
TIP: As per the OIG, code G0659 is reported by laboratories that perform a less sophisticated version of these tests than those performed in drug testing laboratories.
H0003 Alcohol and/or drug screening; laboratory analysis of specimens for presence of alcohol and/or drugs
NOTE: This code is often reported when a specific payer requires testing services to be reported based on a specific provider contract.
Commercial or other payer types may require CPT codes to report the definitive testing, which may include the following (not an all-inclusive list):
NOTE: Definitive testing is expensive, so verify coverage guidance and usage limitations prior to ordering.

TIP: Do not report both presumptive and definitive testing on the same date of service. Confirmatory testing is usually performed at an independent lab and not billed by the provider ordering the test.
Expected, Unexpected, and False Positive Test Results
While a UDS may be positive or negative for the specific drug or drug class being tested, it is important to understand the difference between expected positive, unexpected positive, and false positive result(s). A patient who is part of a Methadone Treatment Program (MTP) is prescribed and administered specific doses of Methadone daily or sent home with at-home use doses to be taken only as directed and are intended to disallow the drug from being used by others. Methadone also stops cravings of other drugs of abuse, thus allowing the patient to stop using other drugs. As usage decreases, Methadone is decreased until the patient is off all drugs.
The following are a few examples of how UDS may be interpreted:
Expected Positive Results: Patient is taking Methadone only and has stopped all other drugs of abuse as indicated in their treatment plan.
Unexpected Positive Result: As an example, if a patient has used cocaine in addition to the Methadone due to increased cravings, the test result would be positive for both Methadone (expected positive) and cocaine (unexpected positive). The cocaine would be considered an abnormal lab test result requiring a patient follow-up discussion.
Unexpected Negative Results: Although Methadone is prescribed as part of the patient's treatment plan, the UDS results are negative for Methadone. This is an unexpected negative result that requires immediate attention, as the patient may be diverting their Methadone (i.e., selling, or giving it away) instead of taking it as prescribed.
False positive: A false positive is an unexpected positive test result for a drug or class of drugs that the patient has not actually taken. False positives may be caused by drugs, medications, foods, prescriptions for certain antihypertensives, diabetes treatments, cold and flu remedies, or ADHD treatments. It can also be caused by sleep aids, certain NSAIDs, antidepressants, appetite suppressants, proton pump inhibitors, and some antibiotics. Additionally, some foods such as poppy seeds may give a false positive. It is important to obtain a current list of all medications (prescribed and over the counter) the patient is taking to determine if the unexpected positive result is a false positive.
Many states have established regulations requiring providers to communicate any abnormal or unexpected results for any lab test to the patient within a specified timeframe (e.g., Wisconsin State Legislature, DHS 75.15 (13)(d)(1)). A communication protocol should be instituted to follow-up with the patient on any unexpected positive results. This includes reviewing the unexpected (abnormal) results, identifying potential problems, treatment plan revisions, or medication/dosage adjustments.. As always, this communication needs to be documented in the patient record and legibly signed or electronically authenticated.
Essential Audit Information
When auditing urine drug screens it is important to ensure all supporting documentation is present, which includes:
Signed orders for laboratory testing or signed encounter notes that adequately show provider intent to order specific testing
Patient's individual treatment plan
Substances to be tested for
Federal laws or state regulations that guide testing, if available
Signed consent forms
Laboratory test results, including

Patient name, identifying information
date, substances tested
result(s)
name, credentials and initials (electronic or written) of the clinician who performed the test
Abnormal test results should include copy of the note identifying the results were reviewed with the patient in a timely manner either by

phone call
counseling session
patient encounter
Note: Always review supporting documentation prior to submission to ensure each page contains patient identification, dates, and legible signatures with title, and credentials.
###
Questions, comments?
If you have questions or comments about this article please contact us. Comments that provide additional related information may be added here by our Editors.
Latest articles: (any category)
Reporting Drug Wastage with Modifier JW and NEW Modifier JZ
August 15th, 2023 - Aimee Wilcox
Modifier JW has been around since 2003 with changes in Medicare policies to ensure standard utilization in 2017; however, because of a continued lack of reporting consistency, Medicare has created and implemented policy related to reporting a new modifier, JZ. How does this impact Medicare reimbursement and why is this modifier so important?
Finding Patterns of Complexity in the Medical Decision Making (MDM) Table
August 8th, 2023 - Aimee Wilcox
Changes to the Medical Decision Making (MDM) Table in 2023 reflect the work performed in the facility setting in addition to the work involved in Evaluation and Management (E/M) scoring in other places of service. Taking the time to really look closely at the MDM Table and identify patterns in wording and scoring helps coders to understand scoring in an easier way.
Seven Reasons to Standardize Medical Records
July 18th, 2023 - Aimee Wilcox
The standardization of medical records offers numerous benefits for healthcare systems, providers, and patients. By ensuring interoperability, improved workflows, better patient safety, supporting research endeavors, and optimizing resource allocation, standardized records contribute to improved efficiency, quality of care and especially patient outcomes. Here are seven reasons to standardize medical records.
Advancements in Coding Hospital Observation Care Services in 2023
July 4th, 2023 - Aimee Wilcox
Hospitals are increasingly adopting innovative solutions to improve patient care and optimize processes and many of these solutions follow immediately the recent CPT and Medicare coding changes.  In 2023 coding of hospital observation care services underwent significant changes enabling healthcare providers to accurately document and bill for the sick or injured patient that requires a higher level of medical services between the emergency room care and hospital admission. This article explores the key changes in coding hospital observation care services and their impact on healthcare delivery.
Be Aware — Emergency Department Visits Under OIG Scrutiny
June 20th, 2023 - Wyn Staheli
Every year the Department of Health & Human Services Office of Inspector General (OIG) creates an official work plan giving everyone a heads up as to what they are going to be reviewing. The 2022 Work Plan stated that they would be reviewing claims for Evaluation & Management services provided in an emergency department (ED) setting.
OIG Audit Reveals Diagnosis Reporting Problems Affecting Risk Adjustment Scoring
June 15th, 2023 - Wyn Staheli
The Office of the Inspector General (OIG) recently published their Spring 2023 Semiannual Report to Congress. This report contained some diagnoses reporting issues that all providers need to be aware of. They focused on several groups of diagnoses that they considered "High-Risk" for being miscoded. Several states were included in the report and the types of errors for all can be generally grouped into several categories.
Documenting for Suture and Staple Removal E/M Add-On Codes
May 30th, 2023 - Aimee Wilcox
Historically, the 10-day and 90-day global periods would include the patient's follow-up Evaluation and Management (E/M) services and any dressing changes or staple/suture removal related to the surgery; however, following a closer analysis of these and other surgery codes, the decision was made to make significant revisions to these codes to ensure proper reporting.