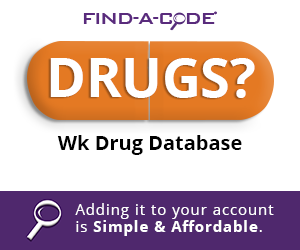 The OIG Turns their Gaze to Possible Inpatient Service Upcoding
March 17th, 2021 - Jared Staheli
---
The Office of Inspector General for the United States Department of Health and Human Services (HHS-OIG) is responsible for ensuring the integrity of programs operated by HHS, including the Medicare and Medicaid programs. One of the ways this is accomplished is through the identification of fraudulent activities, one of which is "upcoding." Upcoding is the practice of billing a payer for a higher level of service than was actually performed. This practice has long been an issue for payers and costs billions of dollars annually.
A recent OIG report looked at the changes in severity of inpatient hospital stays paid for by Medicare between 2014-2019 and found evidence of possible upcoding, suggesting that an increase in scrutiny of inpatient billing practices is possible. In fact, one of the report's explicit recommendations is that CMS "conduct targeted reviews of MS-DRGs and stays that are vulnerable to upcoding, as well as the hospitals that frequently bill for them." MS-DRGs, or Medicare Severity Diagnosis Related Groups, form the basis for payment for inpatient facilities. A more severe diagnosis(es) would qualify for a higher level of payment.
Example: A patient enters an inpatient facility with a diagnosis of pneumonia. If there is a secondary diagnosis and it is considered a major, rather than a minor, complication, MS-DRG 193 (high-severity pneumonia) could be reported instead of MS-DRG 194 (medium-severity pneumonia). This one change entitles the hospital to, roughly, an additional $3,000.
Over the five-year period examined in the report the number of total inpatient hospital stays declined by 5%. Low-severity stays declined by 22%, medium-severity stays declined by 12%, but the number of high-severity stays increased by 19%. These changes resulted in an 8% increase in CMS expenditures over the five-year period even though total stays declined. However, there are alternative possibilities for these changes that don't necessarily implicate hospitals in fraudulently upcoding services. For example, the change may be partially attributed to an increase in the number of lower-severity services, previously only offered in an inpatient setting, being performed in outpatient settings like Ambulatory Surgical Centers.
The report also examined the average length of the stays within each of the severity groupings. While the average length of all types of stays were essentially the same (declining by 0.1 days), high-severity stays declined by an average of 0.5 days. The report suggests that this may indicate patients being classified in the high-severity MS-DRGs are not as sick as they "should" be to truly qualify for the high-severity classification. However, there are again alternative explanations for these statistics; one possibility is that the changes made in 2016 to make the 2-Midnights rule less onerous led to the decline in the length of stays, which may have been artificially inflated to allow hospitals to meet the requirements of inpatient admission under the pre-2016 version of the rule.
Finally, the report indicated that some hospitals are considered outliers amongst their peers, meaning they billed high-severity MS-DRGs at a higher frequency than the average facility. The report recommends more frequent audits of these outliers. Of course, no facility is perfectly average. The case-mix needs to be considered. For example, if they have a specialized cardiology center, then they would have more of these types of high-severity cases. Also, hospitals serving rural and other low socioeconomic status populations are more likely to be treating patients in poorer health than an average patient, which could potentially account for an increase in the number of high-severity DRGs reported.
CMS contested some of these findings, pointing out as this article has, that there is no conclusive proof of upcoding identified by the OIG's report. While there is a possibility that upcoding is occurring, CMS contends that the current activities undertaken by the agency (e.g., RAC Audits) are sufficient to capture any fraudulent billing practices. The OIG, however, maintains their position that additional resources should be directed towards reviews/audits of inpatient facilities with high proportions of high-severity stays and services that are vulnerable to upcoding.
As the Biden administration continues to fill out its cabinet, we suggest that facilities keep a careful eye on the priorities of the yet-to-be-confirmed HHS secretary, who may change the position of the agency in light of this report. Of course, dealing with (hopefully) the final phases of the COVID-19 PHE will likely dominate for some time so any movement on inpatient upcoding audits will likely not happen in the near term, but keep it on the radar.
###
Questions, comments?
If you have questions or comments about this article please contact us. Comments that provide additional related information may be added here by our Editors.
Latest articles: (any category)
COVID Vaccine Coding Changes as of November 1, 2023
October 26th, 2023 - Wyn Staheli
COVID vaccine changes due to the end of the PHE as of November 1, 2023 are addressed in this article.
Medicare Guidance Changes for E/M Services
October 11th, 2023 - Wyn Staheli
2023 brought quite a few changes to Evaluation and management (E/M) services. The significant revisions as noted in the CPT codebook were welcome changes to bring other E/M services more in line with the changes that took place with Office or Other Outpatient Services a few years ago. As part of CMS' Medicare Learning Network, the "Evaluation and Management Services Guide" publication was finally updated as of August 2023 to include the changes that took place in 2023. If you take a look at the new publication (see references below),....
Can We Score Interpretation of an EKG Towards E/M Medical Decision Making?
October 10th, 2023 - Aimee Wilcox
When EKGs are performed in the facility setting or even in the physician's office, what are the requirements for reporting the service and who gets credit for scoring data points for Evaluation and Management (E/M) medical decision making (MDM)? Let's take a look at a few coding scenarios related to EKG services to get a better understanding of why this can be problematic.
Accurately Reporting Signs and Symptoms with ICD-10-CM Codes
October 5th, 2023 - Aimee Wilcox
Coders often find themselves unsure of when to report a sign or symptom code documented in the medical record. Some coders find their organization has an EHR that requires a working diagnosis, which is usually a sign or symptom, be entered to order a test or diagnostic study or image. Understanding the guidelines surrounding when signs and symptoms should be reported is the first step in correct coding so let's take a look at some scenarios.
The 2024 ICD-10-CM Updates Include New Codes for Reporting Metabolic Disorders and Insulin Resistance
September 19th, 2023 - Aimee Wilcox
Diabetes is a chronic disease that just seems to consistently be increasing instead of improving resulting in a constant endeavor by medical researchers to identify causal effects and possible treatments. One underlying or precipitating condition that scientists have identified as a precipitating factor in the development of diabetes is insulin resistance, which is a known metabolic disorder. As data becomes available through claims reporting, additional code options become possible with ICD-10-CM.
Documenting and Reporting Postoperative Visits
September 12th, 2023 - Aimee Wilcox
Sometimes we receive questions regarding documentation requirements for specific codes or coding requirements and we respond with information and resources to support our answers. The following question was recently submitted: Are providers required to report postoperative services on claims using 99024, especially if there is no payment for that service? What documentation is required if you are reporting an unrelated Evaluation and Management (E/M) service by the same physician during the postoperative period? 
Understanding Gastroesophageal Reflux Disease and ICD-10-CM Coding
August 22nd, 2023 - Aimee Wilcox
Gastroesophageal reflux disease or GERD for short, is a disease that impacts millions of Americans on a weekly basis. Symptoms are uncomfortable, as are some of the tests used to diagnose it, but understanding the disease, tests, and treatments helps us better understand how to code the disease using ICD-10-CM codes.