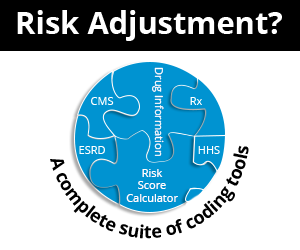 Intersegmental Traction — What's Happening with Roller Tables?
May 20th, 2021 - Wyn Staheli, Director of Research
0 Votes -

Sign in

to vote or comment.
---
Intersegmental traction therapy via the use of roller tables has been used by doctors of chiropractic for many years. Recently, questions have arisen regarding the appropriate billing of roller tables. This is largely due to the following statement published in the July 2020 CPT Assistant published by the American Medical Association (AMA):
Question: Can the use of a chiropractic roller table that is an adjustable device used to create a massaging effect along the spine be reported with code 97012.
Answer: No, the chiropractic roller table is a device that has adjustable mechanical rollers requiring stationary, supine positioning of a patient. The rollers can be adjusted for height and do not require constant one-on-one attendance with the patient to create a massaging effect along the spine. Tension via the adjustable rollers can create traction forces resulting in separation between vertebral joint surfaces. A review of the literature at the time of this printing does not support a roller table meeting the requirement of autotraction, the use of the body's own weight to create sufficient force allowing for separation between joint surfaces, that may be reported with 97012, Application of a modality to 1 or more areas; traction, mechanical. Therefore, code 97039, Unlisted modality (specify type and time if constant attendance), should be reported. When reporting an unlisted code to describe a procedure or service, submit supporting documentation (eg, procedure report) along with the claim to provide an adequate description of the nature, extent, and need for the procedure, as well as the time, effort, and equipment necessary to provide the service.
— Medicine: Physical Medicine and Rehabilitation July 2020 pages 13-14
According to this statement, the AMA feels that a roller table does not meet their definition of "autotraction" which is "...use of the body's own weight to create the force" because they state that the body's weight does not create sufficient force to separate the joints. We don't know which literature they reviewed or if they took into consideration that there are different types of tables on the market with different types of attachments which MIGHT create additional force and thus meet their requirements. However, when a statement like this comes out, it opens the door for numerous policy changes.
The information regarding roller tables (see page 381) presented in the current edition of the ChiroCode DeskBook is based on the policy statement by the American Chiropractic Association (ACA), which states,"roller table type traction normally meets the requirement of autotraction." The key word to consider here is the word "normally" which is ambiguous and not further defined. There are many different types of tables and what is considered "normal" will likely vary from payer to payer.
Alert: According to one consultant with whom we have spoken to, the ACA Coding Committee is currently working on a revision of their mechanical traction policy statement to reflect the July 2020 CPT Assistant. Watch for further information from the ACA about this change.
Regardless of the currently conflicting descriptions between the AMA and ACA regarding whether or not the use of a roller table will meet the definition of intersegmental traction services, above all it is important to know whose guidelines must be adhered to when reporting services. To explain, the Secretary of Health and Human Services (HHS) formerly adopted the code sets used to report healthcare services today (e.g., CPT-4, ICD-10-CM) but the only code set guidelines they adopted are the ICD-9-CM and ICD-10-CM Official Guidelines for Coding and Reporting (CFR 42 162.1002). As such, individual payers can create and publish policies that govern how the official code sets are used and reported, especially within individual provider contracts. Therefore, providers must understand the reporting requirements of their provider contract and review payer-specific policies for the type of service provided to ensure proper coding, reporting, and documentation that would support medical necessity for the service.
If the contract or payer-published guidance does not specifically identify the coding guidance or medical policies to be followed, then a conservative plan of action or best practices, would be to follow the CPT guidelines, in which case the CPT Assistant may be useful. According to the CPT Assistant, intersegmental traction via roller tables can be reported with 97039 along with the necessary supporting documentation describing the service provided and as always, make sure to document why you, as the provider, feel it is a medically necessary service.
If specific payers consider this a noncovered service, it will be essential to notify the patient in advance (see page 21 of the 2021 ChiroCode DeskBook for more information about establishing financial responsibility).
Again, it is important to review the individual payer policies with whom you are contracted, and maintain up-to-date policy information (published policy, effective date, related CPT, ICD-10-CM codes, documentation requirements) for easy reference. Be sure to periodically check payer websites for updates.
For example, Aetna states that they consider autotraction devices "experimental and investigational," and CGS Medicare LCD L34049 states "Equipment and tables utilizing roller systems are not considered true mechanical traction." However, other payers do not have the same view as indicated in the following information contained in a policy by Cigna:
Mechanical traction using a table with moving roller(s) against the spine or paraspinal tissue (e.g., Spinalator) is considered a type of passive mobilization modality (often referred to as "intersegmental traction") that may have limited value in reducing spinal stiffness and muscle tension and is only appropriate as preparatory or adjunctive to spinal manipulative procedures. It should not be used as a stand-alone therapy. It should only be used for a short duration (1-2 weeks) to facilitate manipulations and to transition into an active therapy program.
Keep in mind that payers frequently change policies to reflect information published by the AMA, so you will need to keep a close eye on those policies. As it appears likely that the ACA will change their policy to reflect the July 2020 CPT Assistant, consider using 97039 right away to bill for this service instead of 97012. However, this suggestion may become the recommendation depending on the wording of that policy.
###
Questions, comments?
If you have questions or comments about this article please contact us. Comments that provide additional related information may be added here by our Editors.
Latest articles: (any category)
Things to Consider Before Upgrading Medical Billing Software
August 11th, 2022 - Find-A-Code
Your practice has utilized the same medical billing software for years. The medical billing staff says it is time for a change. You don't necessarily disagree, but you also don't know where to begin your search for new software. There are so many vendors offering so many products that making sense of it all can be challenging.
Calendar Year 2023 Medicare Advantage and Part C & D Payment Policies
August 9th, 2022 - Aimee L. Wilcox, CPMA, CCS-P, CST, MA, MT
Each year CMS publishes an Advance Notice of the upcoming years Medicare Advantage (MA) Capitation Rates and Part C and Part D Payment Policies and asks for comments related to it. Each of the comments are carefully reviewed and responded to and often are impactful to changes seen between the Advance Notice and final publication referred to as the Rate Announcement. With health equity as a primary focus for 2023, CMS announced some policy changes that may impact your organization.
How CMS Determines Which Telehealth Services are Risk Adjustable
August 9th, 2022 - Aimee L. Wilcox, CPMA, CCS-P, CST, MA, MT
Medicare Advantage Organizations (MAOs) have gone back and forth on whether or not to use data collected from telehealth, virtual Care, and telephone (audio-only) encounters with Medicare beneficiaries for risk adjustment reporting, but the following published documents from CMS cleared that up once and for all by providing an answer to a question specifically related to this question.
OIG Investigates SCAN Health for Risk Adjustment Overpayments With Surprising Results
July 26th, 2022 - Aimee L. Wilcox, CPMA, CCS-P, CST, MA, MT
We've seen a number of OIG risk adjustment data validation (RADV) audits recently where the independent review contractor was simply looking for any codes the payer reported that were not supported by the documentation, in an effort to declare an overpayment was made and monies are due to be repaid. However, it was refreshing to read this RADV audit and discover that the independent review contractor actually identified HCCs the payer failed to report that, while still resulting in an overpayment, was able to reduce the overpayment by giving credit for these additional HCCs. What lessons are you learning from reading these RADV audit reports?
Addressing Trauma and Mass Violence
July 21st, 2022 - Amanda Ballif
After events of mass violence, it's easy to feel helpless, like there is little we can do. In fact, we can help individuals, families, and communities build resilience and connect with others to cope together. The SAMHSA-funded National Child Traumatic Stress Network has developed a range of resources to help children, families, educators, and communities including the following which you can access via links in this article.
The 'Big 2' HIPAA Rules Medical Billing Companies Must Follow
July 20th, 2022 - Find-A-Code Staff
HIPAA covers nearly every aspect of how medical and personal information is collected, utilized, shared, and stored within the healthcare industry. Title II of the rules is applied directly to medical billing companies and independent coders. The 'Big 2' rules that medical billing companies must adhere to revolve around privacy and security.
The Beginning of the End of COVID-19-Related Emergency Blanket Waivers
July 19th, 2022 - Aimee L. Wilcox, CPMA, CCS-P, CST, MA, MT
It appears that the end of the 1135 waivers related to the COVID-19 public health emergency (PHE) has begun. According to CMS, the residents of skilled nursing facilities, long-term care facilities, and inpatient hospice centers have struggled due to the effects of some of the 1135 waivers. CMS is focusing primarily on removing the 1135 blanket waivers that pertain to certain aspects of care, training, and maintenance of these facilities to ensure the weakest of our citizens are guaranteed adequate care.