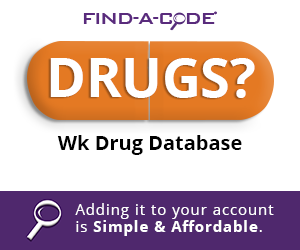 New Value-Based Payment Models for Primary Care (Primary Care First and Direct Contracting)
August 28th, 2020 - Jared Staheli
0 Votes -

Sign in

to vote or comment.
---
The process of shifting the behemoth that is the U.S. healthcare system from a fee-for-service (FFS) system to a value-based system continues unabated with five payment models announced by CMS aimed at the delivery of primary healthcare services. CMS anticipates that roughly a quarter of Medicare FFS beneficiaries would be included in the models, along with a quarter of primary care practitioners, representing a titanic shift in how CMS pays for care and how healthcare organizations operate should these estimates hold up.
Primary Care First (PCF)
1. Primary Care First offers an evolution of the Comprehensive Primary Care Plus (CPC+) model for practices willing to take on more financial risk. While the aim of providing advanced comprehensive primary care (i.e., Track 2 CPC+ requirements) remains, PCF will not include the care management fee aimed at helping practices transition to and implement the CPC+ model. It also continues the move away from a fee-for-service payment structure with a risk-adjusted professional population-based payment (PBP) and a flat primary care visit fee. PCF also retains performance-based payment adjustments, more than doubling the potential upside adjustment to 50% of revenue at the cost of a possible downside risk of up to 10% of revenue.
2. Primary Care First - High Need Populations operates like the PCF model above, but also includes higher payments to practices that specialize in care for high need patients.
The goal of these models is to shift practices away from a focus on managing their revenue cycles with the simplified payment structure, and as always, reduce costs while increasing the quality of care and patient outcomes through a "focus on the underlying principles of the existing CPC+ model design: prioritizing the doctor-patient relationship; enhancing care for patients with complex chronic needs and high need, seriously ill patients, reducing administrative burden, and focusing financial rewards on improved health outcomes."
Read the rest of the CMS Fact Sheet on PCF here.
Direct Contracting (DC)
DC is a payment model for treating Medicare fee-for-service beneficiaries aimed at organizations that already have experience with financial risk-sharing arrangements and in managing large patient populations, such as Accountable Care Organizations (ACOs). It also aims to bring in organizations with this experience but which may not have prior experience with Medicare FFS or CMS Innovation Center models more generally, including Medicare Advantage (MA) plans and Managed Care Organizations.
The idea behind DC is to provide more flexibility for organizations to meet the goals of value-based care with flexible risk-sharing and payment model options; benefit enhancements to increase beneficiary engagement and affordability, as well as the quality of care; and by allowing beneficiaries greater control over the providers they choose to align with.
3. Direct Contracting - Professional offers the lower risk-sharing arrangement—50% savings/losses—and provides Primary Care Capitation, a capitated, risk-adjusted monthly payment for enhanced primary care services.
4. Direct Contracting - Global offers the highest risk-sharing arrangement—100% savings/losses—and provides two payment options: Primary Care Capitation (described above) or Total Care Capitation, capitated, risk-adjusted monthly payment for all services provided by DC Participants and preferred providers with whom the DCE has an agreement.
5. The Direct Contracting - Geographic model would encourage participation from innovative organizations, including health plans, health care technology companies and other entities interested in entering into contractual relationships with providers and suppliers and taking on risk for a Medicare FFS beneficiary population in a defined geographic target region. CMS has not finalized this model, so be on the lookout for any news on future implementation.
Read the rest of the CMS Fact Sheet on DC here.
###
Questions, comments?
If you have questions or comments about this article please contact us. Comments that provide additional related information may be added here by our Editors.
Latest articles: (any category)
Coding Lesions and Soft Tissue Excisions
April 29th, 2021 - Christine Woolstenhulme, QCC, QMCS, CPC, CMRS
There are several considerations to be aware of before assigning a code for lesions and soft tissue excisions. The code selection will be determined upon the following: Check the pathology reports, if any, to confirm Morphology (whether the neoplasm is benign, in-situ, malignant, or uncertain) Technique Topography (anatomic location) The size Tissue Level Type of closure required Layers ...
58% of Improper Payments due to Medical Necessity for Ventilators
April 29th, 2021 - Christine Woolstenhulme, QCC, QMCS, CPC, CMRS
Proper documentation not only protects the provider, the payer, and the patient, it protects the integrity of the entire healthcare system. When it comes to coverage and documentation for durable medical, the DMEPOS supplier and staff must be familiar with the National and Local Coverage Determinations (NCDs and LCDs) as these are ...
ICD-11 — What's Happening?
April 20th, 2021 - Wyn Staheli, Director of Research
ICD-11 is officially released, but what does that mean for diagnosis coding in the United States? What's really different? This article discusses what has been happening with ICD-11, some interesting things to note about it, as well as links to other important information.
How to Combat COVID-Related Risk Adjustment Losses with the Medicare Annual Wellness Exam
April 12th, 2021 - Aimee Wilcox, CPMA, CCS-P, CST, MA, MT, Director of Content
Identifying new ways to encourage Medicare beneficiaries to schedule and attend their Annual Wellness Exam (AWE) can be difficult, but the Open Enrollment period is a prime time for every payer to identify new beneficiaries and provide a reminder to both new and existing patients that this preventive service does ...
Failure to Follow Payer's Clinical Staff Rules Costs Provider $273K
April 12th, 2021 - Wyn Staheli, Director of Research
Clinical staff (e.g., LPN, RN, MA) provide essential services which allow providers to leverage their time and improve reimbursement opportunities and run their practices more efficiently. There is, however, an ongoing question of how to appropriately bill for clinical staff time. This is really a complex question which comes down to code descriptions, federal or state licensure, AND payer policies. Failure to understand licensing and payer policies led a Connecticut provider organization down a path that ended in a $273,000 settlement with both federal and state governments.
Properly Reporting Imaging Overreads (Including X-Rays)
April 8th, 2021 - Aimee Wilcox CPMA, CCS-P, CST, MA, MT and Wyn Staheli, Director of Content Research
hile many provider groups offer some imaging services in their offices, others may rely on external imaging centers. When the provider reviews images performed by an external source (e.g., independent imaging center), that is typically referred to as an overread or a re-read. Properly reporting that work depends on a variety of factors as discussed in this article.
How Social Determinants of Health (SDOH) Data Enhances Risk Adjustment
March 31st, 2021 - Aimee Wilcox, CPMA, CCS-P, CST, MA, MT, Director of Content
The role of SDOH in overall patient care and outcomes has become a more common topic of discussion among healthcare providers, payers, and policymakers alike. All are attempting to identify and collect SDOH and correlate the data to patient management which is increasingly seen as necessary to address certain health disparities and identify exactly how SDOH affects patient health outcomes. Learn how to address this important subject.