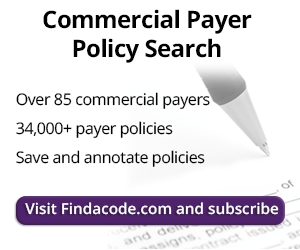 Getting Your Practice Back on Track
May 12th, 2020 - Wyn Staheli, Director of Research
---
As we begin returning back to work, we will all face a new normal. The COVID-19 pandemic has changed the face of business. While it has certainly been a challenge to keep up with the ever-changing regulations (that's likely to continue for a little longer), exciting new opportunities have also been created, such as the expansion of telemedicine. There's also the maze of government funding that needs to be navigated and an increased awareness of OSHA standards to implement.
Telehealth Expansion — Will it Continue?
The expansion of telehealth has created an opportunity for chiropractic offices to increase services. As we slowly get back to business as usual, some have asked if this expansion will continue. Telehealth has been growing over the past several years and many experts in the industry believe that this opening of the floodgate means that many payers will be more 'open' to the idea of the benefits of this service. While I believe that the door will likely close on some services, I think that many services will still be able to be provided via telehealth.
While it's obvious that you can't perform CMT, there are benefits to adding telehealth services permanently to your practice. Use this time to review your options, prepare policies and procedures, obtain HIPAA-approved technologies and properly set up ongoing telehealth services for your practice. Fortunately many organizations have provided helpful information, including webinars; and the 2021 ChiroCode DeskBook will include a new section on telehealth.
Government Funding Maze
There are a variety of funding options available and trying to understand all of them, as well as your best options, might seem a little daunting. There are federal options (e.g., CARES Act, ​​​​​​​Families First Coronavirus Response Act​​​​​​​) as well as state options. When it comes to navigating your options, don't forget to contact your state professional organization. They can provide excellent guidance. Please keep in mind that if you ask 5 lawyers the same question, you are likely to get 5 different answers. Do your due diligence, ask questions, attend webinars, and be sure you document your steps in your Compliance Manual. If you don't have a Compliance Manual, now's the time to get that important task taken care of (see Chapter 3 of the ChiroCode DeskBook).
OSHA Requirements
OSHA tends to be the last thing that we think about when it comes to compliance, but it is necessary to understand these requirements. This pandemic has opened everyone's eyes as to why having an "Exposure Control Plan," an OSHA requirement, is so important. We need to assume that any individual entering the door is potentially infected. The ChiroCode DeskBook has included an OSHA Checklist for the last several years. The 2021 Edition will expand this section. ChiroArmor is currently running a significant special on their "OSHA Policy Manual & Training Program." CLICK HERE for more information.
Additional Considerations and Helpful Resources
Remember that there will be some additional procedures that will need to be implemented to ensure the health and safety of your patients and your employees. These new policies and procedures will need to be included in your Compliance Manual;and employees should be trained and they should sign an acknowledgement of these changes. A legal firm has recommended posting patient notices on your front door as well as creating a "COVID-19/Coronavirus Patient Notice and Acknowledgement Form" which outlines what your practice will be doing to protect them (e.g., patient screenings).
The following are some links to other helpful resources:
###
Questions, comments?
If you have questions or comments about this article please contact us. Comments that provide additional related information may be added here by our Editors.
Latest articles: (any category)
COVID Vaccine Coding Changes as of November 1, 2023
October 26th, 2023 - Wyn Staheli
COVID vaccine changes due to the end of the PHE as of November 1, 2023 are addressed in this article.
Medicare Guidance Changes for E/M Services
October 11th, 2023 - Wyn Staheli
2023 brought quite a few changes to Evaluation and management (E/M) services. The significant revisions as noted in the CPT codebook were welcome changes to bring other E/M services more in line with the changes that took place with Office or Other Outpatient Services a few years ago. As part of CMS' Medicare Learning Network, the "Evaluation and Management Services Guide" publication was finally updated as of August 2023 to include the changes that took place in 2023. If you take a look at the new publication (see references below),....
Can We Score Interpretation of an EKG Towards E/M Medical Decision Making?
October 10th, 2023 - Aimee Wilcox
When EKGs are performed in the facility setting or even in the physician's office, what are the requirements for reporting the service and who gets credit for scoring data points for Evaluation and Management (E/M) medical decision making (MDM)? Let's take a look at a few coding scenarios related to EKG services to get a better understanding of why this can be problematic.
Accurately Reporting Signs and Symptoms with ICD-10-CM Codes
October 5th, 2023 - Aimee Wilcox
Coders often find themselves unsure of when to report a sign or symptom code documented in the medical record. Some coders find their organization has an EHR that requires a working diagnosis, which is usually a sign or symptom, be entered to order a test or diagnostic study or image. Understanding the guidelines surrounding when signs and symptoms should be reported is the first step in correct coding so let's take a look at some scenarios.
The 2024 ICD-10-CM Updates Include New Codes for Reporting Metabolic Disorders and Insulin Resistance
September 19th, 2023 - Aimee Wilcox
Diabetes is a chronic disease that just seems to consistently be increasing instead of improving resulting in a constant endeavor by medical researchers to identify causal effects and possible treatments. One underlying or precipitating condition that scientists have identified as a precipitating factor in the development of diabetes is insulin resistance, which is a known metabolic disorder. As data becomes available through claims reporting, additional code options become possible with ICD-10-CM.
Documenting and Reporting Postoperative Visits
September 12th, 2023 - Aimee Wilcox
Sometimes we receive questions regarding documentation requirements for specific codes or coding requirements and we respond with information and resources to support our answers. The following question was recently submitted: Are providers required to report postoperative services on claims using 99024, especially if there is no payment for that service? What documentation is required if you are reporting an unrelated Evaluation and Management (E/M) service by the same physician during the postoperative period? 
Understanding Gastroesophageal Reflux Disease and ICD-10-CM Coding
August 22nd, 2023 - Aimee Wilcox
Gastroesophageal reflux disease or GERD for short, is a disease that impacts millions of Americans on a weekly basis. Symptoms are uncomfortable, as are some of the tests used to diagnose it, but understanding the disease, tests, and treatments helps us better understand how to code the disease using ICD-10-CM codes.