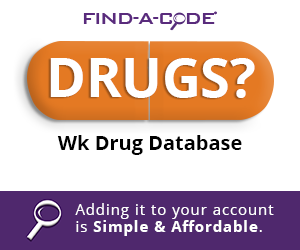 Effective Risk Adjustment Requires Accurate Calculations
April 27th, 2020 - Wyn Staheli, Director of Research
0 Votes -

Sign in

to vote or comment.
---
Broadly speaking, risk adjustment is simply a way of making sure that there are sufficient funds to adequately take care of the healthcare needs of a certain population. It's a predictive modeling methodology which attempts to determine the health care costs which will be incurred based on the diagnoses of the individuals in that population. Due to the high cost of healthcare provider fee-for-service payment/reimbursement models, there has been an increase in moving to value based models which rely on risk adjustment to ensure proper funding.
Hierarchical Code Classification (HCC) codes are mandated by the Department of Health and Human Services (HHS) and specifically used by payers managing risk adjustment insurance plans to identify and classify conditions and injuries affecting the patient's health status.
The following four separate HCC models are updated regularly by CMS and are used for different programs:
CMS: Medicare Risk Adjustment plans
RX: Prescription (Part D) plans
ESRD: Medicare beneficiaries with end-stage renal disease
HHS: Affordable Care Act (ACA) (Obamacare) plans
It is important to keep in mind that because health plans are funded based on these HCC models and their associated risk adjustment factors, under-coding leads to underpayment and loss of revenue but over-coding leads to audit risk and compliance actions. It's essential to understand the rules to ensure maximum funding without increasing the organization's risk of an audit. For Medicare programs, CMS regularly conducts Risk Adjustment Data Validation (RADV) audits to verify the accuracy of diagnosis codes submitted and every payer organization that provides Medicare Advantage (Part C) coverage to Medicare beneficiaries is audited.
The tools included with HCCCoder.com include a risk adjustment calculator to help organizations correctly calculate risk adjustment factors. Be sure to check it out today.
###
Questions, comments?
If you have questions or comments about this article please contact us. Comments that provide additional related information may be added here by our Editors.
Latest articles: (any category)
Important Podcast on Dental to Medical Billing
September 21st, 2020 - Christine Woolstenhulme, QCC, QMCS, CPC, CMRS
Be sure and check out this discussion with LaMont Leavitt (CEO of innoviHealth) and Christine Taxin (Adjunct professor at New York University, President of Dental Medical Billing, and Links2Success).  Some of the resources and tools they discuss will help you with your dental coding/billing and education. Do You Have All the Right ...
More COVID-19 Codes Added as of September 8, 2020
September 15th, 2020 - Wyn Staheli, Director of Research
The American Medical Association (AMA) recently announced the addition of two more CPT codes in relation to COVID and the Public Health Emergency (PHE). Codes 99702 and 86413 were posted to the AMA website on Tuesday, September 8, 2020 and new guidelines have been added as well.
Not Following the Rules Costs Chiropractor $5 Million
September 1st, 2020 - Wyn Staheli, Director of Research
Every healthcare office needs to know and understand the rules that apply to billing services and supplies. What lessons can we learn from the mistakes of others? What if we have made the same mistake?
New Value-Based Payment Models for Primary Care (Primary Care First and Direct Contracting)
August 28th, 2020 - Jared Staheli
This article summarizes the new Medicare value-based payment models: Primary Care First and Direct Contracting.
Podcast - Do you have all the right Dental resources needed to succeed in Dental Medical Billing and Coding?
August 27th, 2020 - Innoventrum
Discussion between innoviHealth CEO, LaMont Leavitt and Guest speaker, Christine Taxin who is an Adjunct professor at New York University, and President of Dental Medical Billing and Links2Success about making sure you have all the right Dental resources needed to succeed in Dental Medical Billing and Coding. ...
Is COVID-19 Causing Risk Adjustment "Gotcha's"?
August 27th, 2020 - Wyn Staheli, Director of Research
The COVID-19 public health emergency (PHE) has created some possible problems when it comes to risk adjustment. Be sure your organization has implemented policies and procedures to try and overcome these new hurdles.
New and Exciting Changes in the Dental Industry
August 26th, 2020 - Christine Taxin - Links 2 Success
My colleagues and I are nerds for information on all things billable—or not billable—in the worlds of dental and medical insurance. One of the most puzzling challenges for me over the past 15 years of teaching has been to understand why we on the dental side are segregated out of ...