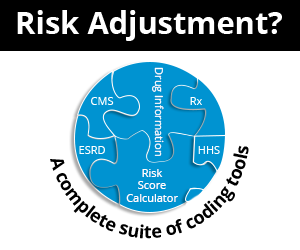 CPT 10-Year Historical Content - Now Available!
January 22nd, 2020 - Find-A-Code
0 Votes -

Sign in

to vote or comment.
---
Did You Know?
We now offer Historical CPT Content in 2-year, 5-year, or 10-year options! Access specific CPT historical data for up to 10 years using rules effective at that specific time. Add the UCR fees add-on product to your account to view UCR fees from past years.

###
Questions, comments?
If you have questions or comments about this article please contact us. Comments that provide additional related information may be added here by our Editors.
Latest articles: (any category)
2020 Medicare Part D Coverage Gap (AKA donut hole)
March 26th, 2020 - Chris Woolstenhulme, QCC, CMCS, CPC, CMRS
Not every Medicare drug plan has complete coverage for prescription drugs - most have some sort of coverage gap, known as the "Donut Hole". The coverage gap is a temporary limit on coverage under the drug plan. This coverage gap will not affect everyone and begins after you have used ...
LATEST COVID-19 INFORMATION FOR BILLING NON-FACE-TO-FACE SERVICES
March 26th, 2020 - Namas
Healthcare providers and the population at large are concerned about safe access to care considering the COVID-19 pandemic. As a result, we have received many inquiries this week about how to bill for "telehealth" services. Let's first address that true telehealth services have some pretty stringent requirements from CMS, including that ...
COVID-19: Cybercrime, Telehealth, and Coding
March 25th, 2020 - Wyn Staheli, Director of Research
Your inbox is probably like mine with all sorts of announcements about COVID-19. Here are just a few reminders of things we felt should be passed along. We have heard of several cases of cybercrime related to this outbreak. For example, there was a coronavirus map which loads malware onto your ...
Understand the New Codes for Testing & Reporting the COVID-19 Coronavirus (SARS-CoV-2)
March 21st, 2020 - Aimee Wilcox, CPMA, CCS-P, CST, MA, MT, Director of Content
The current coronavirus pandemic refers to COVID-19, a novel or new type of coronavirus known as severe acute respiratory syndrome coronavirus-2 (SARS-CoV-2). The first victim of the virus was identified in Wuhan, Hubei, China at the end of 2019. There is no immunization available to prevent it from spreading and ...
Implementing Telehealth Visits
March 20th, 2020 - Namas
The following is a step-by-step guide on how to convert office-based encounters to telehealth encounters during the current COVID-19 pandemic. These rules may change post-pandemic, as many changes relaxing existing rules were made on a temporary basis by CMS and commercial payers to facilitate patient access and minimize risk of infection. Step ...
Additional Coronavirus Testing Code Announced
March 17th, 2020 - Wyn Staheli, Director of Research
On March 13, 2020, a new CPT code was announced by the American Medical Association (AMA) who maintains the CPT code set. This early release of a CPT code is rare and is effective immediately.
The difference between Jones and Proximal Diaphyseal Fractures of the Fifth Metatarsal (2018-10-23)
March 5th, 2020 - Chris Woolstenhulme, QCC, CMCS, CPC, CMRS
Distinguishing the difference between Jones and Proximal Diaphyseal Fractures of the Fifth Metatarsal can be complicated, here are some examples from PubMed;  A Jones fracture currently is defined as an acute fracture of the fifth metatarsal at the junction between the proximal diaphysis and metaphysis of the fifth metatarsal without distal extension beyond the fourth to fifth intermetatarsal articulation. Tuberosity avulsion fracture (also known as pseudo-Jones fracture or dancer's fracture) A proximal diaphyseal fifth ...