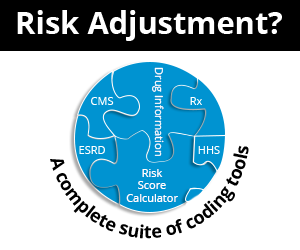 Medicare Announces Coverage of Acupuncture Services
January 30th, 2020 - Aimee Wilcox, CPMA, CCS-P, CST, MA, MT, Director of Content
0 Votes -

Sign in

to vote or comment.
---
On January 21, 2020, a CMS Newsroom press-release read,
"CMS finalizes decision to cover Acupuncture for Chronic Low Back Pain for Medicare beneficiaries"
This new announcement is both exciting and refreshing. Acupuncture, a key component of traditional Chinese medicine and most commonly used to treat pain, is now being officially recognized by Medicare and several other large payers as a covered, alternative treatment option for patients with chronic low back pain. A review of outcomes from several studies concluded that acupuncture improves health outcomes for Medicare beneficiaries with chronic low back pain.
With all eyes on the opioid crisis, providing coverage for acupuncture, an alternative therapy, is a strategic move in the challenge to lower dependence on prescription opioids.
In the press-release from Medicare, HHS Secretary, Alex Azar, stated,
"President Trump has promised to protect and improve Medicare for our seniors, and deciding to cover this new treatment option is another sign of that commitment. Medicare beneficiaries will now have a new option at their disposal to help them deal with chronic low back pain, which is a common and sometimes debilitating condition."
According to the changes made to the Social Security Act 1862(a)(1)(A), the newly approved acupuncture benefit will cover:
Up to 12 sessions in 90 days
An additional 8 sessions for those patients with chronic low back pain who demonstrate improvement.
Limitations include:
No more than 20 acupuncture treatments annually
Treatment must be discontinued if the patient is not improving or is regressing
Who Can Provide Acupuncture Services?
There are strict guidelines as to the type of providers who can furnish acupuncture services as defined in the SS Act; 1861(r)(1) regarding physicians and 1861(aa)(5) for nonphysician practitioners and auxiliary personnel. Individual state requirements must also be met.
Additionally noted is the requirement of:
A Masters or Doctoral-level degree in acupuncture or Oriental Medicine from a school accredited by the Accreditation Commission on Acupuncture and Oriental Medicine (ACAOM); and
A current, full, active, and unrestricted license to practice acupuncture in a State, Territory, or Commonwealth (i.e. Puerto Rico) of the United States, or District of Columbia.
NOTE: Auxiliary personnel furnishing acupuncture must be under the appropriate level of supervision of a physician, physician assistant, or nurse practitioner/clinical nurse specialist required by our regulations at 42 CFR §§ 410.26 and 410.27.
Documentation is the Key to Success
Medicare has strict rules that require the documentation to clearly show both
Medical necessity for the services rendered and,
Improvement in the patient's chronic low back pain attributable to acupuncture therapy.
This means it is going to be very important that the recommendation for acupuncture services is being made specifically for chronic low back pain.
Additionally, acupuncture services are reported based on the service being performed with or without electrical stimulation and time spent performing one-on-one patient contact services (e.g., evaluation, assessment, locating acupuncture points, prep, inserting and removing needles).
NOTE: It has been noted on audits that many providers are reporting codes based on the duration of time the needles were in the patient's body, which is incorrect.
Now that acupuncture is officially considered a covered treatment for Medicare (and several other payers) for the treatment of chronic low back pain, it will be very important to have your compliance plan updated to show documentation and coding policies for these services as audits of these services will soon follow.
If your organization performs or is planning on performing acupuncture services, now more than ever, it is important to understand how to properly document, code, and appeal services for Medicare beneficiaries. To assist you, innoviHealth has published an Acupuncture Reimbursement Guide available through our store at store.innovihealth.com.
###
Questions, comments?
If you have questions or comments about this article please contact us. Comments that provide additional related information may be added here by our Editors.
Latest articles: (any category)
Impact of 2021 Proposed Medicare Fee Schedule on Chiropractic Offices
August 7th, 2020 - Wyn Staheli, Director of Research
On August 3, 2020, the proposed Medicare Physician Fee Schedule for 2021 was released. This 1,355 page document includes some sweeping changes to the Medicare program. There are a few items in particular which should be noted by chiropractic offices.
Coding with PCS When There is No Code
August 5th, 2020 - Christine Woolstenhulme, QCC, QMCS, CPC, CMRS
ICD-10-PCS covers ALMOST everything! But not quite! What if a body system does not contain a body part for toes or fingers? What about an elbow? When it does not cover what you are looking for, where do you turn?  To the guidelines, of course! There are ICD-10-PCS guidelines just as ...
To Our Codapedia Friends!
July 30th, 2020 - Christine Woolstenhulme, QCC, QMCS, CPC, CMRS
Codapedia friends, come and join us at Find-A-Code - a core product of innoviHealth! The information found on Codapedia comes from our sister company, Find-A-Code. If you do not already have a subscription with the greatest online coding encyclopedia, call us and get signed up today. We are offering a ...
OIG Report Highlights Need to Understand Guidelines
July 28th, 2020 - Wyn Staheli, Director of Research
A new OIG report once again highlights the necessity for organizations to fully understand requirements for reporting services and having proper documentation. The types of problems addressed in this report are ongoing issues for multiple types of services and specialties and for many different payers.
Office of Inspector General Says Medicare Advantage Organizations are Denying Services Inappropriately
July 21st, 2020 - Aimee Wilcox
We attended the recent virtual RISE National Conference and had the opportunity to listen to presenters share their knowledge about risk adjustment and HCC reporting and data validation. Among the presenters were representatives from the Office of Inspector General (OIG), who presented findings from encounter data from 2012-2016. They began ...
Use the Correct Diagnosis Codes and Revenue Codes to Get Paid for PAD Rehab
July 15th, 2020 - Christine Woolstenhulme, QCC, QMCS, CPC, CMRS
The initial treatment in rehabilitation for patients suffering from Intermittent Claudication (IC) is Supervised Exercise Therapy (SET) for Symptomatic Peripheral Artery Disease (PAD).  Rehabilitation using SET involves the use of intermittent walking exercise, which alternates periods of walking to moderate-to-maximum claudication, with rest.   When reporting 93668 for peripheral arterial disease rehabilitation the following ...
New Name Same Great Product! "HCC Plus"
July 14th, 2020 - Find-A-Code
Hello HCC Customers! We have made a change in name only to our HCC subscription. The new subscription is now called "HCC Plus". Keep in mind there have been no changes to the product. Using your subscription along with the risk adjustment calculator will ensure you stay current with...