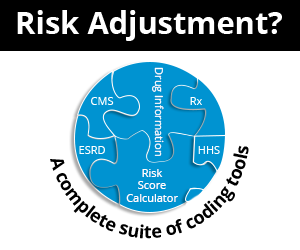 Documentation Tips
November 18th, 2019 - Christine Taxin
---
Documenting Medical Necessity
To receive reimbursement from medical insurers, you need to make a case that proves that dental surgery is necessary for the patient. To make your case, you need to explain your decision process in terms that a medical insurer can understand, using ICD-10 codes and CPT codes. These codes may appear similar to the CDT codes that you're familiar with, but they're more detailed and take time to learn.
To succeed in your medical billing claims, you'll need to document:
• The primary presenting situation
• Any secondary, supporting diagnosis
• The diagnostic code for the treatment you plan
• Surgical pre-authorization
• Medical Necessity, in the form of a letter of medical necessity
• Support from the patient's Primary Care Physician, in the form of a supporting letter of medical necessity
• The procedures performed at each surgery location
This information lets you give the medical insurance company a complete picture of the care you've provided. It makes a compelling case that the issue you treated was a medical issue, not simply a dental one, and that it should be eligible for reimbursement by the patient's medical insurer.

Pre-authorization
You've probably dealt with pre-authorization in your own life, with your own family. It's usually fairly easy to contact the insurer by phone, explain the procedure and the date, and receive pre-authorization for treatment. While some insurers will provide retroactive pre-authorization after the fact, the surgeries you're performing don't happen on a moment's notice. Have your office call for pre-authorization when the surgery is scheduled. Being pro-active on pre-authorization will save you and your patients headaches later on, and can make the difference between the acceptance and rejection of a medical claim for dental surgery.
When you contact the insurer, you should also collect information on what coverage your patient has and how the insurer will reimburse for surgery. It's essential that you get information on co-pays and deductibles upfront, so you can help your patients plan for their part of the cost.

The Letter of Medical Necessity
In the Letter of Medical Necessity (LMN) you have a chance to outline your case for surgery. You must use ICD-10 codes properly in this letter, or the insurer won't accept your reasoning and will not pay for the surgery. In general, you should limit yourself to 4 diagnostic codes in the letter. List the codes in order, from the most important to the procedure to the least important. For instance, you might start with periodontal disease, but also mention the patient's heart disease and Type II diabetes, since these conditions both complicate the surgery and make treatment more urgent.
You can also expand, in writing, on other contributing factors from the patient's medical history. For instance, a root canal may be related to an earlier auto accident, or tooth loss may be complicated because of a past history of cancer.
The process of choosing codes can be confusing, but often it's simply a matter of telling a clear, accurate story. For instance, consider implants. The insurer wants you to answer two main questions about medical necessity. First of all, you have to explain why they lost the tooth. In general, the cause is either going to be an accident or bone loss. Then you need to explain why the tooth must be replaced. Usually, the reason is either that they're suffering a loss of function, or that tooth replacement is covered because of some other medical condition, such as cancer.
In addition to your LMN, it can be helpful to get a supporting letter signed by your patient's PCP. This provides the insurance company with more evidence that your procedure is necessary. Remember, you're trying to build an ironclad case for your treatment plan, so that the insurer understands that treatment is necessary and that your treatment addresses the patient's problems.
Filling Out a Claim Form: Tricks of the Trade
When you reach the Medical Claim form, there's a right way and a wrong way to fill it out, and it's not covered in the form's instructions. Insurers pay claims for procedures at a given surgical site in the order they're listed on the form. The first procedure listed may be paid at 100%, for instance, the second at 75% and additional procedures at 50%. If you list the procedures in the order they occurred, you may lose money.
Instead, list the procedures for each surgical site in order from the most expensive to the least expensive procedure. This will help you maximize your reimbursement from the insurer.
Always double check your codes before submitting a form. Take the time to read over the patient information as well. Typos and other errors can cause the insurer to reject your claim, and delay your reimbursement.
Include supporting documentation with your claim. Lab reports or diagnostic imaging can help prove your case. Send copies of your letter of medical necessity, any medical review results, and pre-authorization. It doesn't matter if the insurer already has these documents somewhere in the system. Submitting them with your claim can speed up processing.

An Art, A Science, and A Learnable Skill
Finally, remember that Medical Billing is both an art and a science. Forms need to be filled out correctly, and you have to carefully follow each insurer's rules and processes. On the other hand, within those rules, you need to learn how to paint a compelling picture of medical necessity.
You and your office staff may benefit from training so that you can get the most from your medical billing efforts. A crash course in anatomy, medical terminology, and surgical modifiers and qualifiers will help your billing department prepare and proofread claims so that insurers accept them and reimburse in a timely manner.
Your patients deserve to receive the treatment they need when they need it. Learning to work with medical insurers can be an important step as you strive to protect their health and improve their lives.
###
Questions, comments?
If you have questions or comments about this article please contact us. Comments that provide additional related information may be added here by our Editors.
Latest articles: (any category)
COVID Vaccine Coding Changes as of November 1, 2023
October 26th, 2023 - Wyn Staheli
COVID vaccine changes due to the end of the PHE as of November 1, 2023 are addressed in this article.
Medicare Guidance Changes for E/M Services
October 11th, 2023 - Wyn Staheli
2023 brought quite a few changes to Evaluation and management (E/M) services. The significant revisions as noted in the CPT codebook were welcome changes to bring other E/M services more in line with the changes that took place with Office or Other Outpatient Services a few years ago. As part of CMS' Medicare Learning Network, the "Evaluation and Management Services Guide" publication was finally updated as of August 2023 to include the changes that took place in 2023. If you take a look at the new publication (see references below),....
Can We Score Interpretation of an EKG Towards E/M Medical Decision Making?
October 10th, 2023 - Aimee Wilcox
When EKGs are performed in the facility setting or even in the physician's office, what are the requirements for reporting the service and who gets credit for scoring data points for Evaluation and Management (E/M) medical decision making (MDM)? Let's take a look at a few coding scenarios related to EKG services to get a better understanding of why this can be problematic.
Accurately Reporting Signs and Symptoms with ICD-10-CM Codes
October 5th, 2023 - Aimee Wilcox
Coders often find themselves unsure of when to report a sign or symptom code documented in the medical record. Some coders find their organization has an EHR that requires a working diagnosis, which is usually a sign or symptom, be entered to order a test or diagnostic study or image. Understanding the guidelines surrounding when signs and symptoms should be reported is the first step in correct coding so let's take a look at some scenarios.
The 2024 ICD-10-CM Updates Include New Codes for Reporting Metabolic Disorders and Insulin Resistance
September 19th, 2023 - Aimee Wilcox
Diabetes is a chronic disease that just seems to consistently be increasing instead of improving resulting in a constant endeavor by medical researchers to identify causal effects and possible treatments. One underlying or precipitating condition that scientists have identified as a precipitating factor in the development of diabetes is insulin resistance, which is a known metabolic disorder. As data becomes available through claims reporting, additional code options become possible with ICD-10-CM.
Documenting and Reporting Postoperative Visits
September 12th, 2023 - Aimee Wilcox
Sometimes we receive questions regarding documentation requirements for specific codes or coding requirements and we respond with information and resources to support our answers. The following question was recently submitted: Are providers required to report postoperative services on claims using 99024, especially if there is no payment for that service? What documentation is required if you are reporting an unrelated Evaluation and Management (E/M) service by the same physician during the postoperative period? 
Understanding Gastroesophageal Reflux Disease and ICD-10-CM Coding
August 22nd, 2023 - Aimee Wilcox
Gastroesophageal reflux disease or GERD for short, is a disease that impacts millions of Americans on a weekly basis. Symptoms are uncomfortable, as are some of the tests used to diagnose it, but understanding the disease, tests, and treatments helps us better understand how to code the disease using ICD-10-CM codes.