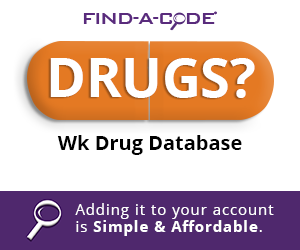 CMS and HHS Tighten Enrollment Rules and Increase Penalties
October 1st, 2019 - Wyn Staheli, Director of Research
0 Votes -

Sign in

to vote or comment.
---
This ruling impacts what providers and suppliers are required to disclose to be considered eligible to participate in Medicare, Medicaid, and Children's Health Insurance Program (CHIP). The original proposed rule came out in 2016 and this final rule will go into effect on November 4, 2019.
There have been known problems of individuals getting around the previous enrollment and re-enrollment rules through name changes, identity changes, and what CMS describes as "elaborate, inter-provider relationships." This ruling is aimed at catching these individuals and allowing the OIG to take action against them.
Disclosure Requirements
In summary, the ruling requires any enrolled provider to disclose any affiliation (direct or indirect) with a provider or supplier that has any of the following (currently or within the last five (5) years):
Uncollected debt: This includes overpayments, civil monetary penalties, and assessments. When CMS determines that a claim was improperly paid, the amount is considered an overpayment. Even if this amount is being disputed, appealed, or is in the process of being repaid (payments are being made, but there is still an outstanding balance) by the provider/supplier, it is still considered uncollected debt.
Suspension: Provider/supplier is currently or has been the subject of a payment suspension "regardless of when the payment suspension occurred or was imposed."
Exclusion: Provider/supplier is currently or has been excluded by the Office of Inspector General (OIG), even if it is being appealed.
Billing privileges denied/revoked/terminated: The reason, appeal status, or date does not matter. This includes voluntary termination by the provider/supplier.
It should be noted that the above items do not necessarily mean that the provider/supplier making the disclosure will be automatically excluded from participation in these federal programs. Rather, that the information is necessary for CMS to evaluate the potential risk on a case-by-case basis.
There is also a new "reapplication bar." If an "enrollment application is denied because the provider or supplier submitted false or misleading information on or with (or omitted information from) its application in order to gain enrollment in Medicare", they would be barred from re-applying for up to 3 years.
There have been concerns expressed about the enrolling provider not being able to know or obtain all this information about an affiliated provider/supplier. CMS will use what they call a "reasonableness" test "in determining whether the disclosing entity knew or should have known the information." CMS will be issuing other guidance regarding what is required by the disclosing entity.
Re-enrollment Bar Period
When a provider/supplier has had their billing privileges revoked, they are currently barred from re-enrollment for a period of 1-3 years, depending on the severity of the revocation. The final rule increases the maximum period from three to 10 years if this is the first time that they have been barred. If this is the second offense, the maximum increases to 20 years.
If CMS determines that a provider/supplier "is attempting to circumvent its existing reenrollment bar by enrolling in Medicare under a different name, numerical identifier, or business identity," they can add up to 3 more years to their re-enrollment bar.
###
Questions, comments?
If you have questions or comments about this article please contact us. Comments that provide additional related information may be added here by our Editors.
Latest articles: (any category)
Where is the CCI Edit with Modifier 25 on E/M?
May 20th, 2020 - Christine Woolstenhulme, QCC, CMCS, CPC, CMRS
If you are not seeing a CCI edit when reporting an E/M code with a certain procedure, it may be that there is no edit. CMS does not have a CCI edit for every CPT code, however, there are still general coding rules that must be followed.  The use of Modifier 25 is one example ...
Packaging and Units for Billing Drugs
May 18th, 2020 - Christine Woolstenhulme, QCC, CMCS, CPC, CMRS
To determine the dosage, size, doses per package and how many billing units are in each package, refer to the NDC number. Take a look at the following J1071 - Injection, testosterone cypionate, 1mg For example; using NCD # 0009-0085-10 there are 10 doses of 100 mL (100 mg/mL = 1 mL and there are ...
Getting Your Practice Back on Track
May 12th, 2020 - Wyn Staheli, Director of Research
As we begin returning back to work, we will all face a new normal. The COVID-19 pandemic has changed the face of business. While it has certainly been a challenge to keep up with the ever-changing regulations (that's likely to continue for a little longer), exciting new opportunities have also been created, such as the expansion of telemedicine. There's also the maze of government funding that needs to be navigated and an increased awareness of OSHA standards to implement.
ICD-10-CM - Supplement information for E-Cigarette/Vaping Reporting
May 5th, 2020 - Christine Woolstenhulme, QCC, CMCS, CPC, CMRS
The CDC has released additional information and coding guidance for reporting encounters related to the 2019 health care encounters and deaths related to e-cigarette, or vaping, product use associated lung injury (EVALI).  The update offers coding scenarios for general guidance, poisoning and toxicity, substance abuse and signs and symptoms.  ICD-10-CM Official Coding Guidelines - ...
Additional Telehealth Changes Announced by CMS
May 4th, 2020 - Wyn Staheli, Director of Research
On April 30, 2020, CMS announced additional sweeping changes to meet the challenges of providing adequate healthcare during this pandemic. These changes expand the March 31st changes. The article covers some of the key changes. See the official announcement in the references below.
Effective Risk Adjustment Requires Accurate Calculations
April 27th, 2020 - Wyn Staheli, Director of Research
Risk adjustment is simply a way of making sure that there are sufficient funds to adequately take care of the healthcare needs of a certain population. It's a predictive modeling methodology based on the diagnoses of the individuals in that population. As payers move to value based models, they heavily rely on risk adjustment to ensure proper funding.
COVID-19 Clinical Trial Participation Helps Providers Earn MIPS Credit
April 22nd, 2020 - Wyn Staheli, Director of Research
All healthcare providers who are currently participating in the MIPS portion of Medicare's Quality Payment Program may want to participate in the new COVID-19 Clinical Trials improvement activity. Read more about it here.