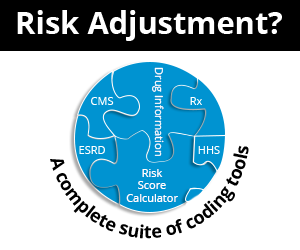 The Role of Chiropractic in Value Based Payment Systems
July 29th, 2019 - Wyn Staheli, Director of Research
---
A recent email announcement by Best Practices Academy demonstrates what we've all known for years, chiropractic care can play a valuable role in overall patient health. Chiropractors can effectively participate in these new value based payment systems. The following are excerpts from that announcement (emphasis added):
Best Practices Academy™ is proud to announce that First Chiropractic Centers, PC of Yankton, South Dakota has achieved the Patient-Centered Medical Home Recognition for all six of its practice locations by The Compliance Team and also attained DMEPOS accreditation in their two largest locations. First Chiropractic Centers, PC is the inaugural PCMH for Chiropractors program recipient. The Compliance Team is a nationally recognized healthcare accreditation organization.
"First Chiropractic Centers, PC has been a great client to work with over the years. This PCMH and DMEPOS achievement will cast a vision for other chiropractic clinicians to see the opportunity of engaging patients and coordinating care with the patients and their other healthcare providers", says Dr. Scott Munsterman, CEO of the Best Practices Academy; "We appreciate the dedication and commitment to excellence of all of the staff and clinicians of First Chiropractic Centers, PC.."
In addition to becoming the first chiropractic led PCMH recognized sites in the nation, First Chiropractic Centers, PC recently received the 2019 Pinnacle Practice Award, given only to the top 5% out of 750 to 800 entities that demonstrate exceptional leadership in enhancing health care quality in the Transforming Clinical Practice initiative (TCPi) through Compass PTN (Practice Transformation Network). The Transforming Clinical Practice initiative is designed to help clinicians achieve large-scale health transformation. First Chiropractic Center has successfully adapted and developed their comprehensive quality improvement strategies to meet these transformation goals. First Chiropractic Center has merged person and family engagement (PFE) into their practice which encourages the patient and their family to partner with the medical staff in their care. First Chiropractic Center has also incorporated additional quality metrics and utilization metrics for national comparison and evaluation. Not only is First Chiropractic Center a recognized and awarded Pinnacle practice but the story they tell is scalable and worth emulating.
Value is important in the health care system. Insurance payers and states are increasingly rewarding practitioners who provide improved patient care and cost savings. The patient-centered medical home (PCMH) model of care—one in which care is centrally coordinated and tracked by one primary care provider—has become the standard by which primary care can achieve better patient care and lower costs.
About Best Practices Academy
Best Practices Academy, based in Brookings, South Dakota, is a recognized clinical improvement organization, providing focused leadership to equip the clinical practice for compliance and improve clinical outcomes. https://bestpracticesacademy.com/
About The Compliance Team
The Compliance Team (TCT) is a nationally recognized healthcare accreditation organization (AO) that provides industry-leading, Exemplary Provider® branded accreditation services to thousands of providers across all fifty states, Puerto Rico and the US Virgin Islands. Formed in 1994, the firm is the first certified woman-owned (WBENC) AO to hold "deeming" authority for Durable Medical Equipment (DME), Rural Health Clinics (RHC), and MACRA-QPP-MIPS recognition for Patient-Centered Medical Home (PCMH) accreditation from the Centers for Medicare and Medicaid Services (CMS).
For more information:
qpp.cms.gov/mips/improvement-activities/
thecomplianceteam.org/
###
Questions, comments?
If you have questions or comments about this article please contact us. Comments that provide additional related information may be added here by our Editors.
Latest articles: (any category)
COVID Vaccine Coding Changes as of November 1, 2023
October 26th, 2023 - Wyn Staheli
COVID vaccine changes due to the end of the PHE as of November 1, 2023 are addressed in this article.
Medicare Guidance Changes for E/M Services
October 11th, 2023 - Wyn Staheli
2023 brought quite a few changes to Evaluation and management (E/M) services. The significant revisions as noted in the CPT codebook were welcome changes to bring other E/M services more in line with the changes that took place with Office or Other Outpatient Services a few years ago. As part of CMS' Medicare Learning Network, the "Evaluation and Management Services Guide" publication was finally updated as of August 2023 to include the changes that took place in 2023. If you take a look at the new publication (see references below),....
Can We Score Interpretation of an EKG Towards E/M Medical Decision Making?
October 10th, 2023 - Aimee Wilcox
When EKGs are performed in the facility setting or even in the physician's office, what are the requirements for reporting the service and who gets credit for scoring data points for Evaluation and Management (E/M) medical decision making (MDM)? Let's take a look at a few coding scenarios related to EKG services to get a better understanding of why this can be problematic.
Accurately Reporting Signs and Symptoms with ICD-10-CM Codes
October 5th, 2023 - Aimee Wilcox
Coders often find themselves unsure of when to report a sign or symptom code documented in the medical record. Some coders find their organization has an EHR that requires a working diagnosis, which is usually a sign or symptom, be entered to order a test or diagnostic study or image. Understanding the guidelines surrounding when signs and symptoms should be reported is the first step in correct coding so let's take a look at some scenarios.
The 2024 ICD-10-CM Updates Include New Codes for Reporting Metabolic Disorders and Insulin Resistance
September 19th, 2023 - Aimee Wilcox
Diabetes is a chronic disease that just seems to consistently be increasing instead of improving resulting in a constant endeavor by medical researchers to identify causal effects and possible treatments. One underlying or precipitating condition that scientists have identified as a precipitating factor in the development of diabetes is insulin resistance, which is a known metabolic disorder. As data becomes available through claims reporting, additional code options become possible with ICD-10-CM.
Documenting and Reporting Postoperative Visits
September 12th, 2023 - Aimee Wilcox
Sometimes we receive questions regarding documentation requirements for specific codes or coding requirements and we respond with information and resources to support our answers. The following question was recently submitted: Are providers required to report postoperative services on claims using 99024, especially if there is no payment for that service? What documentation is required if you are reporting an unrelated Evaluation and Management (E/M) service by the same physician during the postoperative period? 
Understanding Gastroesophageal Reflux Disease and ICD-10-CM Coding
August 22nd, 2023 - Aimee Wilcox
Gastroesophageal reflux disease or GERD for short, is a disease that impacts millions of Americans on a weekly basis. Symptoms are uncomfortable, as are some of the tests used to diagnose it, but understanding the disease, tests, and treatments helps us better understand how to code the disease using ICD-10-CM codes.