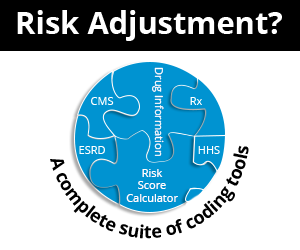 When is 97112 Neuromuscular Re-education Billable?
March 13th, 2018 - Dr. Evan Gwilliam, VP for PayDC
0 Votes -

Sign in

to vote or comment.
---
Question: I just received a note from an attorney regarding a patient who was rear ended about 40 mph and ended up with neuropathy in her upper and lower extremities. We treated her for about 3 months after previous care failed to give much relief. I used flexion distraction and deep muscle stimulation to break up adhesions from the injury and used the 97112 code of neuromuscular re-education. The insurance company said that code was not warranted for her spinal sprain diagnosis and denied all of the services. Do you know how I could justify it? It greatly improved her condition with each visit and the patient said we provided the greatest relief she received.
Answer: To justify 97112 you need to show that the patient has neurological damage. The code description includes the following:
Neuromuscular re-education of movement, balance, coordination, kinesthetic sense, posture, and/or proprioception for sitting and/or standing activities
Therefore, in order to justify the use of the code, you need to document things like loss of balance or proprioception or difficulty standing. To help you see the payer's perspective on this code, here is a copy of a policy statement from Aetna as an example:
This therapeutic procedure is provided to improve balance, coordination, kinesthetic sense, posture, and proprioception to a person who has had muscle paralysis and is undergoing recovery or regeneration. Goal is to develop conscious control of individual muscles and awareness of position of extremities. The procedure may be considered medically necessary for impairments which affect the body's neuromuscular system (e.g., poor static or dynamic sitting/standing balance, loss of gross and fine motor coordination, hypo/hypertonicity) that may result from disease or injury such as severe trauma to nervous system, cerebral vascular accident and systemic neurological disease -Aetna CPB 0325
So, beyond a sprain/strain, your case would be stronger if you documented loss of DTRs or vibration sense, foot drop, muscle weakness, etc.
Consider, rather than trying to support the use of 97112, that 97110 might be more appropriate if the findings are just loss of strength, ROM, and flexibility (i.e. no neurological damage). It may be easier to support and it reimburses almost as well.
Don't forget to clearly document the time since 97110 and 97112 are time-based codes. And remember that flexion distraction work is more appropriately billed as Chiropractic Manipulative Treatment. If the 'deep muscle stimulation' actually a passive type of electrical stimulation, then it would be more appropriately billed with 97014.
---
Thanks to Dr. Evan Gwilliam for this answer. Dr. G was the Vice President of ChiroCode for several years before he took on the role of Clinical Director for PayDC, a cloud-based chiropractic EHR and practice management software that was built with compliance in mind. Contact him at evang@paydc.com if you would like to schedule a free demo.
###
Questions, comments?
If you have questions or comments about this article please contact us. Comments that provide additional related information may be added here by our Editors.
Latest articles: (any category)
Packaging and Units for Billing Drugs
May 18th, 2020 - Christine Woolstenhulme, QCC, CMCS, CPC, CMRS
To determine the dosage, size, doses per package and how many billing units are in each package, refer to the NDC number. Take a look at the following J1071 - Injection, testosterone cypionate, 1mg For example; using NCD # 0009-0085-10 there are 10 doses of 100 mL (100 mg/mL = 1 mL and there are ...
Getting Your Practice Back on Track
May 12th, 2020 - Wyn Staheli, Director of Research
As we begin returning back to work, we will all face a new normal. The COVID-19 pandemic has changed the face of business. While it has certainly been a challenge to keep up with the ever-changing regulations (that's likely to continue for a little longer), exciting new opportunities have also been created, such as the expansion of telemedicine. There's also the maze of government funding that needs to be navigated and an increased awareness of OSHA standards to implement.
ICD-10-CM - Supplement information for E-Cigarette/Vaping Reporting
May 5th, 2020 - Christine Woolstenhulme, QCC, CMCS, CPC, CMRS
The CDC has released additional information and coding guidance for reporting encounters related to the 2019 health care encounters and deaths related to e-cigarette, or vaping, product use associated lung injury (EVALI).  The update offers coding scenarios for general guidance, poisoning and toxicity, substance abuse and signs and symptoms.  ICD-10-CM Official Coding Guidelines - ...
Additional Telehealth Changes Announced by CMS
May 4th, 2020 - Wyn Staheli, Director of Research
On April 30, 2020, CMS announced additional sweeping changes to meet the challenges of providing adequate healthcare during this pandemic. These changes expand the March 31st changes. The article covers some of the key changes. See the official announcement in the references below.
Effective Risk Adjustment Requires Accurate Calculations
April 27th, 2020 - Wyn Staheli, Director of Research
Risk adjustment is simply a way of making sure that there are sufficient funds to adequately take care of the healthcare needs of a certain population. It's a predictive modeling methodology based on the diagnoses of the individuals in that population. As payers move to value based models, they heavily rely on risk adjustment to ensure proper funding.
COVID-19 Clinical Trial Participation Helps Providers Earn MIPS Credit
April 22nd, 2020 - Wyn Staheli, Director of Research
All healthcare providers who are currently participating in the MIPS portion of Medicare's Quality Payment Program may want to participate in the new COVID-19 Clinical Trials improvement activity. Read more about it here.
Special COVID Laboratory Specimen Coding Information
April 21st, 2020 - Wyn Staheli, Director of Research
With all the new laboratory test codes that have been added due to the current public health emergency (PHE), there are a few additional guidelines CMS has released about collecting samples to perform the testing. Please keep in mind that these guidelines are by CMS and may or may not apply to other commercial payer policies.