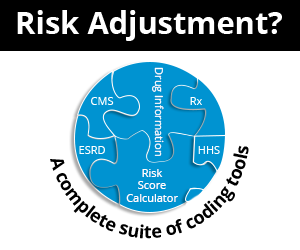 Documentation for Urological Supplies
March 9th, 2018 - Medicare Learning Network
0 Votes -

Sign in

to vote or comment.
---
The Medicare Learning Network provides guidance on required documentation for urological supplies.
For DME items, you must meet the following requirements:

Prescription (orders)
Medical Record Information (including continued need/use if applicable)
Correct Coding
Proof of Delivery (Suppliers are required to maintain proof of delivery documentation files)
The supplier must receive a Detailed Written Order before a claim is submitted

You must meet specific criteria for urological supplies to qualify for payment.

The patient must have permanent urinary retention or urinary incontinence. This is defined as retention that is not expected to be corrected within 3 months either medically or surgically (this includes supplies billed in a physician's office). Urological supplies will not be covered in patients with temporary conditions.

Medicare will only cover related supplies necessary for proper use if the catheter or external urinary collection device meets the coverage criteria.

Medicare covers only one Indwelling Catheter (A4311-A4316, A4338-A4346) per month for routine catheter maintenance. Medicare only covers non-routine catheter changes under medical necessity. Documentation must show medical necessity for the following indications

Catheter is accidentally removed
Malfunction of catheter
Catheter is obstructed
History of urinary tract infection or recurring obstruction that requires a schedule change frequency of more than once per month

Medicare only covers Intermittent Irrigation of an Indwelling Catheter supplies on a non-routine basis when there is an acute obstruction in the catheter.

Medicare covers Continuous Irrigation of Indwelling Catheters when a history of obstruction and patency cannot be maintained with intermittent irrigation and catheter changes.

Intermittent catheterization is covered when basic coverage criteria are met and the beneficiary or caregiver can perform the procedure.

Additional coverage criteria for sterile intermittent catheter kit includes:

Resides in a nursing facility
Immunosuppressed
Documented vesico-ureteral reflux while on a program of intermittent catheterization
Spinal cord injured pregnant female with neurogenic bladder
Recurrent UTIs twice within 12 months prior to initiation of sterile intermittent catheter kits

Medicare covers External Catheters/Urinary Collection Devices female or male external urinary collection devices as an alternative to an indwelling catheter for patients who have permanent urinary incontinence.

For a specific list of covered supplies for the above mentioned catheter types, please refer to LCD L33803.

Refills. Suppliers must contact the patient prior to dispensing the refill (contact should be no sooner than 14 calendar days prior to the delivery/shipping date). Refills must deliver the DMEPOS product no sooner than 10 calendar days prior to the end of usage of the current product. Suppliers cannot deliver refills without a beneficiary request.
###
Questions, comments?
If you have questions or comments about this article please contact us. Comments that provide additional related information may be added here by our Editors.
Latest articles: (any category)
Important Podcast on Dental to Medical Billing
September 21st, 2020 - Christine Woolstenhulme, QCC, QMCS, CPC, CMRS
Be sure and check out this discussion with LaMont Leavitt (CEO of innoviHealth) and Christine Taxin (Adjunct professor at New York University, President of Dental Medical Billing, and Links2Success).  Some of the resources and tools they discuss will help you with your dental coding/billing and education. Do You Have All the Right ...
More COVID-19 Codes Added as of September 8, 2020
September 15th, 2020 - Wyn Staheli, Director of Research
The American Medical Association (AMA) recently announced the addition of two more CPT codes in relation to COVID and the Public Health Emergency (PHE). Codes 99702 and 86413 were posted to the AMA website on Tuesday, September 8, 2020 and new guidelines have been added as well.
Not Following the Rules Costs Chiropractor $5 Million
September 1st, 2020 - Wyn Staheli, Director of Research
Every healthcare office needs to know and understand the rules that apply to billing services and supplies. What lessons can we learn from the mistakes of others? What if we have made the same mistake?
New Value-Based Payment Models for Primary Care (Primary Care First and Direct Contracting)
August 28th, 2020 - Jared Staheli
This article summarizes the new Medicare value-based payment models: Primary Care First and Direct Contracting.
Podcast - Do you have all the right Dental resources needed to succeed in Dental Medical Billing and Coding?
August 27th, 2020 - Innoventrum
Discussion between innoviHealth CEO, LaMont Leavitt and Guest speaker, Christine Taxin who is an Adjunct professor at New York University, and President of Dental Medical Billing and Links2Success about making sure you have all the right Dental resources needed to succeed in Dental Medical Billing and Coding. ...
Is COVID-19 Causing Risk Adjustment "Gotcha's"?
August 27th, 2020 - Wyn Staheli, Director of Research
The COVID-19 public health emergency (PHE) has created some possible problems when it comes to risk adjustment. Be sure your organization has implemented policies and procedures to try and overcome these new hurdles.
New and Exciting Changes in the Dental Industry
August 26th, 2020 - Christine Taxin - Links 2 Success
My colleagues and I are nerds for information on all things billable—or not billable—in the worlds of dental and medical insurance. One of the most puzzling challenges for me over the past 15 years of teaching has been to understand why we on the dental side are segregated out of ...