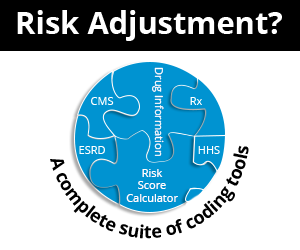 Laceration Repairs
June 30th, 2017 - Michael Loss, CPC, CPMA
0 Votes -

Sign in

to vote or comment.
---
Auditing laceration repair is generally an adventure. Most of my auditing work is reviewing the work of our coders rather than providers, but I have audited physicians as well. My present position has limited communication with providers, however we do attempt to get important information back to our clients for training purposes. After all, the primary goal of auditing is training; training the coder how to understand the codes and how to use them; it is also to guide the understanding of the provider to the nuances of coding rules.
Providers do not always understand coding guidelines, their area of expertise is the practice of medicine. Coders' area of expertise is understanding codes.
I recently audited a note with a stellate laceration of the left forearm. The physician said it was stellate but measured the gross dimensions, 10cm X 6cm. On a stellate laceration all lengths of the star points are added together. Lacerations need to be measured in lengths of skin repaired. This particular case had 2 additional lacerations on the forearm, both "about 1.5cm each." The coder added them all together even though the 3cm repairs were simple repairs and the stellate one was at least intermediate.
Care needs to be taken in reading the note to determine location of the laceration. In simple repair, the body is broken into 2 billing areas. Intermediate repair is broken into 3 billing areas. For intermediate, neck, hands and feet, and external genitalia are broken out to a different category of codes. For complex repair, the billing areas are expanded into 4 billing areas. Simple repair can use various types of closure, sutures, staples, or tissue adhesives. Adhesive steri-strips or other bandages are not payable as laceration repair.
When a laceration wound has heavy debris/contamination, the provider is allowed to jump a level from simple repair to intermediate repair. Intermediate repair requires layered closure [with the heavy debris/contamination exception].
Simple repair is closure of one layer of skin involving primarily epidermis or dermis, or subcutaneous tissues without significant involvement of deeper structures. Intermediate repair is repairing more than epidermal and dermal, deeper layers of subcutaneous tissue, specifically fascia; it is repair of subcutaneous structures as well. If repair includes muscle debridement and repair you would move to complex repair.
Complex repair does not include debridement of open fractures and would be coded with 11010- 11012. Complex repair involves more than just layered closure. These situations would involve traumatic lacerations or avulsions where there can be debridement.
When reviewing the billing and coding patterns of providers, one quickly sees if there are problems. I once reviewed coding and billing on a provider that chose intermediate repair for every laceration done the previous year, even those closed with 2 steri- strips. The coder and auditor should always stick to the coding guidelines listed in the CPT® book, as you cannot go wrong with following the CPT book.
###
Questions, comments?
If you have questions or comments about this article please contact us. Comments that provide additional related information may be added here by our Editors.
Latest articles: (any category)
HIPAA Penalty Changes
January 11th, 2021 - Wyn Staheli, Director of Research
On January 5, 2021, H.R. 7898 was signed into law by President Trump. This new law modifies the HITECH Act such that when an organization experiences a breach, fines and/or penalties may be reduced if (for at least a year) they have instituted "recognized security practices" as defined within the law.
CDT and CPT - The Same but Different!
December 8th, 2020 - Christine Woolstenhulme, QCC, QMCS, CPC, CMRS
Reporting a CPT code for an evaluation of a patient is based on time and if the patient is a new or established patient. Evaluation and Management codes are different than other codes, it is important to understand how they are used, prior to 2021 they were based on a ...
How to Search Find-A-Code for Medicare Policies and Guidelines — LCDs, NCDs and Articles —
November 18th, 2020 - Raquel Shumway
Help for Searching Find-A-Code when searching for Medicare Policies and Guidelines — LCDs, NCDs and/or Articles.
Cross-A-Code Instructions in Find-A-Code
November 18th, 2020 - Raquel Shumway
Cross-A-Codeis a toll found in Find-A-Code which helps you to locate codes in other code sets that help you when submitting a claim.
COVID Vaccine Codes Announced
November 11th, 2020 - Wyn Staheli, Director of Research
On November 10, 2020, the American Medical Association (AMA) announced the addition of two new codes which will be used for the new COVID-19 vaccines along with 4 new administration codes to be used when reporting the administration of these vaccines.
Are You Aware of the 2021 Star Rating System Updates?
November 5th, 2020 - Aimee Wilcox, CPMA, CCS-P, CST, MA, MT, Director of Content
Each year the Centers for Medicare & Medicaid Services (CMS) publishes the Star Ratings System Updates for Medicare Advantage (Part C) and Medicare Prescription (Part D). This rating system was developed to help beneficiaries identify and select the health plans that best meet their needs, specifically addressing main issues:  Quality of ...
Special Needs Plans Help Beneficiaries and Risk Adjustment Reporting
October 22nd, 2020 - Aimee Wilcox, CPMA, CCS-P, CST, MA, MT, Director of Content
It is no secret that Medicare and Medicaid are steadily moving towards their goal of value-based health care. Medicare Part C (Medicare Advantage) identifies and rewards payers, and subsequently their providers, for increasing the efficiency and quality of care they provide to Medicare...