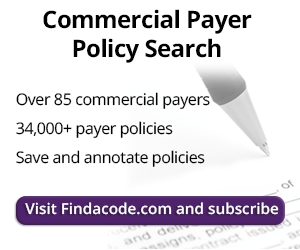 CMS reversal allows providers to furnish vaccines to patients within hospice election
April 19th, 2014 -
Scott Kraft
---
Providers are able to bill Medicare for vaccinations given to patients who are under a hospice election, a reversal of a May 2013 transmittal that issued common working file edits designed to ensure that only the hospice would be able to furnish these vaccinations.
CMS details its reversal in transmittal 1339 to its One-Time Notifications Manual. Both institutional and outpatient providers are impacted.
The agency decided that its initial plan to limit billing for vaccine administrations for patients within a hospice election to the hospice was too strict an interpretation of the Medicare Claims Processing Manual, Chapter 18, Section 10.2.4, which states that vaccinations "may be covered when administered by the hospice."
Because the language within the manual does not say that these vaccinations are coverable only when administered by the hospice, CMS determined that it overreached in its initial interpretation.
In order to be paid for claims for vaccination administration for patients in a hospice election, the provider is to administer modifier GW (service not related to the hospice patient's terminal condition).
Medicare Administrative Contractors are instructed to be able to pay for hospice vaccinations done by providers as of April 6. Any claims submitted between Oct. 1, 2013 and April 6 that were not paid may be resubmitted.
###
Questions, comments?
If you have questions or comments about this article please contact us. Comments that provide additional related information may be added here by our Editors.
Latest articles: (any category)
Code Sequencing Chapter 15 OB Visits
February 13th, 2023 - Chris Woolstenhulme
Sometimes payer guidelines differ from the official guidelines, this can be confusing, let's look at a sequencing priority for example in Chapter 15: Pregnancy, childbirth, and the Puerperium (o00-o9A). the guidelines tell us how to code based on the provider's documentation, in addition, it is important to know Chapter 15 codes are never to be used on newborn records, only on the maternal record. Find-A-Code will sequence codes according to the ICD-10-CM guidelines first.
Is the End Really Near?
February 7th, 2023 - Chris Woolstenhulme
What happens once the COVID-19 emergency declarations have ended?
Will 2023 Be the Year of Outsourced Medical Billing?
February 3rd, 2023 - Find-A-Code
Many healthcare providers have chosen to keep medical coding and billing in-house. From HIPAA compliance to the complexity of ICD-10 codes, it has just been easier to keep track of things by not outsourcing medical billing or coding. But things are changing. So much so that 2023 could be the year that outsourced services finally take over.
Three Things To Know When Reporting Prolonged Services in 2023
January 31st, 2023 - Aimee Wilcox
The Evaluation and Management (E/M) changes made in 2021 and again in 2023 brought about new CPT codes and guidelines for reporting prolonged services. Just as Medicare disagreed with CPT in the manner in which prolonged service times should be calculated, they did so again with the new 2023 changes. Here are three things you should know when reporting prolonged services for all E/M services.
The Curious Relationship Between CPT Codes and Actual Treatments
January 30th, 2023 - Find-A-Code
Common sense seems to dictate that medical billing codes, like CPT codes for example, are only considered after medical treatment has been provided. After all, the codes are simply a representation of diagnosed conditions and treatment services provided – for billing purposes. But there is a curious relationship between these codes and actual treatments.
Why Medical Billing Codes Are Critical To Healthcare Delivery
January 30th, 2023 - Find-A-Code
Medical coders play a critical role in determining how healthcare delivery is reported for record keeping and billing purposes. Likewise, the codes they know so well are equally critical. They have been around for decades. They were originally developed and implemented to make reporting and billing easier in a healthcare system that was becoming incredibly more complex. The system is even more complex today.
Why Knowing Medical Terminology Makes Coding Easier
January 27th, 2023 - Find-A-Code
You are excited about beginning your training as a professional medical coder. You're expecting to pass the exam and earn your certification. The future is looking bright until, as you are perusing the educational material, you suddenly realize you're going to have to learn medical terminology.