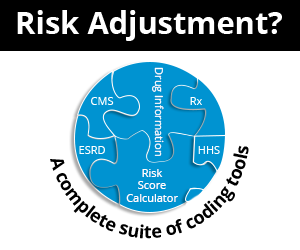 Anesthesia and E/M services
June 1st, 2015 - Codapedia Editor
0 Votes -

Sign in

to vote or comment.
---
Anesthesia services are billed using CPT® codes 00100-01999. These CPT® codes are cross-walked to surgical codes. The crosswalk is available from the American Society of Anesthesiologists at www.asahq.org.
Each anesthesia code has a base unit assigned to it. The anesthetist also bills the number of time units, with a single unit defined as 15 minutes. The base units plus the time units multiplied by the anesthesia conversion factor equals the fee. Medicare has a separate conversion factor for anesthesia services. Anesthesia codes do not have Relative Value Units. The value of the base code includes the preoperative medical evaluation performed by the Anesthesiologist, and is not separately reportable.
Can an Anesthesiologist bill for an E/M service prior to the actual anesthesia service?
Anesthesia codes and E/M codes are bundled per the NCCI edits, and may not be reported together with any modifier. That is: the preoperative E/M evaluation is part of the payment to the Anesthesiologist for the anesthesia service, and is included in the base code payment.
Could a hospital employ an NPP to do an E/M service prior to the anesthesia for high risk patients?
A hospital, which employed Non-Physician Practitioners to run a pre-operative anesthesia clinic would be collecting money for services that should have been provided without additional charge by the Anesthesiologist. (Had the Anesthesiologist employed the NPPs and used a pre-operative diagnosis code for the service, all claims would be denied as part of the Anesthesia payment.) The claims might be paid because the payer's claims processing system does not associate them with the Anesthesia group, but it would be money the hospital wasn't entitled to collect. In addition to collecting money to which it is not entitled, the hospital also runs the risk of appearing to support a for-profit physician group, by providing services for free which should be the expense of the group.
Citations:
Preoperative assessment is included in the payment for the anesthesia services, per the National Correct Coding Initiative (NCCI) Manual, Chapter 2. http://www.cms.hhs.gov/NationalCorrectCodInitEd/
From that manual:
HCPCS/CPT® codes include all services usually performed as part of the procedure as a standard of medical/surgical practice. A physician should not separately report these services simply because HCPCS/CPT® codes exist for them.
The anesthesia care package consists of preoperative evaluation, standard preparation and monitoring services, administration of anesthesia, and post- anesthesia recovery care.
Preoperative evaluation includes a sufficient history and physical examination so that the risk of adverse reactions can be minimized, alternative approaches to anesthesia planned, and all questions answered.
Anesthesia services include, but are not limited to, preoperative evaluation of the patient, administration of anesthetic, other medications, blood, and fluids, monitoring of physiological parameters, and other supportive services.
3. It is standard medical practice for an anesthesia practitioner to perform a patient examination and evaluation prior to surgery. This is considered part of the anesthesia service and is included in the base unit of the anesthesia code.
The evaluation and examination are not reported in the anesthesia time. If surgery is canceled, subsequent to the preoperative evaluation, payment may be allowed to the anesthesiologist for an evaluation and management service and the appropriate E&M code (usually a consultation code) may be reported. (A non-medically directed CRNA may also report an E&M code under these circumstances if permitted by state law.)
CPT® codes describing services that are integral to an anesthesia service include but are not limited to, the following:
• 99201-99499 (Evaluation and management)
The CPT® book, in its Anesthesia Guidelines, at the start of the Anesthesia section, states, "These services include the usual preoperative and postoperative visits…."
In a copy of a lecture presented by Dr. James Arens, posted on the ASA website, he discusses the fact that these pre-operative visits are not payable.
"For many years the preoperative visit was considered to be part of the global fee for anesthesia services based upon base units plus time. With the advent of preoperative anesthesia(assessment) clinics, the scope of this service has undergone drastic change. The history and past records review has become much more extensive. The evaluation of the patient and the explanation of the risk and options have also become much more detailed. I have heard surgeons state that they are no longer "capable" of assessing patients to undergo anesthesia. Yet the ability to bill for such services is very limited. The values of a well run preoperative clinic are self-evident. However, the inability to collect for these services rendered has caused several clinics to be closed. The codes (99201-99205) for evaluation and management services are quite simple. However, reimbursement for this valuable service remains problematic."
Summary:
It would be improper for any group to bill for preoperative anesthesia assessments. The payment for that service is included in the payment for the anesthesia payment itself. Any money collected for these services in the would have to be returned to the payers. In addition, any hospital providing this service would need to review with its attorney the issue of providing financial support to a for-profit entity.
###
Questions, comments?
If you have questions or comments about this article please contact us. Comments that provide additional related information may be added here by our Editors.
Latest articles: (any category)
Medicare Updates -- SNF, Neurostimulators, Ambulance Fee Schedule and more (2022-10-20)
October 27th, 2022 - CMS - MLNConnects
Skilled Nursing Facility Provider Preview Reports: Review by November 14 - Help Your Patients Make Informed Health Care Decisions - Ambulance Fee Schedule: CY 2023 Ambulance Inflation Factor & Productivity Adjustment - Compliance - Implanted Spinal Neurostimulators: Document Medical Records - Claims, Pricers, & Codes...
2023 Evaluation & Management Updates Free Webinar
October 24th, 2022 - Aimee Wilcox
Congratulations on a successful 2021 implementation of the Evaluation and Management (E/M) changes! That was a big change, but now an even bigger change is headed your way for inpatient and all other E/M categories. How great is it that almost all of the E/M categories will now be scored based on medical decision making (MDM) or total provider time? Standardized scoring and one set of E/M guidelines has the potential of bringing about a change or improvement of provider fatigue due to over regulation and documentation burden.
Are Leading Queries Prohibited by Law or Lore?
October 13th, 2022 - Erica E. Remer
AHIMA released its CDI Practice Brief Monday. At Yom Kippur services, I found myself thinking about the question Dr. Ronald Hirsch posed to me the day before. My rabbi was talking in her sermon about the difference between halacha and minhag. Halacha is law; it is the prescriptions...
2023 ICD-10-CM Guideline Changes
October 13th, 2022 - Chris Woolstenhulme
View the ICD-10-CM Guideline Changes for 2023 Chapter 19 (Injury, poisoning, and certain other consequences of external causes [S00-T88])The guidelines clarify that coders do not need to see a change in the patient's condition to assign an underdosing code. According to the updated guidelines, "Documentation that the patient is taking less ...
Z Codes: Understanding Palliative Care and Related Z Codes
October 11th, 2022 - Gloryanne Bryant
Palliative care is often considered to be hospice and comfort care. Palliative care is sometimes used interchangeably with "comfort care" and then again sometimes with "hospice care."  But these terms do have slightly different meanings and sometimes the meaning varies depending on who is stating it. The National...
2023 ICD-10-CM Code Changes
October 6th, 2022 - Christine Woolstenhulme, CPC, CMRS, QCC, QMCS
In 2022 there were 159 new codes; the 2023 ICD-10-CM code update includes 1,176 new, 28 revised, and 287 deleted codes, a substantial change from last year. The 2023 ICD-10-CM codes are to be used for discharges from October 1, 2022 through September 30, 2023, and for patient encounters from ...
Yes, You Have What It Takes To Lead Your Practice And Your Profession
September 20th, 2022 - Kem Tolliver
If you've been in any healthcare role for more than two years, you've seen quite a bit of change. And guess what, it's not over. We are living and working in uncertain times. This climate requires each of us to step outside of our comfort zones to lead exactly where we stand. It's not required of one to have a "title" to lead. What is required, however, is a willingness to trust your instincts, look for answers and rely on your team.