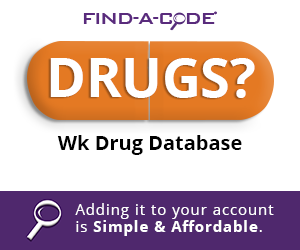 Global Surgical Package
March 29th, 2009 - Codapedia Editor
---
The concept of paying surgeons a global payment for all services related to a surgery started in 1992, with the implementation of the Resource Based Relative Value System (RBRVS). This concept describes the components of the global package, and established the post op period for surgical services, which are 0, 10 or 90 days.
The Medicare Physician Fee Schedule includes a breakdown of each surgical CPT® code into the amount of pre-op work, intraoperative work and post op work. The pre-op work ranges from 8-12% of the global fee, the intraoperative work 70-81% and the post op work 7-20%. Codes in a range have similar breakdowns.
Included in the global payment is all E/M services provided the day of the surgery (unless the E/M service meets the criteria of separate and distinct, for services with 0-10 day periods--see the articles on modifier 25, or unless the E/M service was the decision for surgery, for services with a 90 day global period--see the article on modifier 57), the intraoperative work, and the related post op work for the number of days. See articles in Codapedia related to these modifiers, as well as the surgical modifiers for services after a surgery.
Here is what the Medicare Claims Processing Manual says is included in the global surgical package:
A. Components of a Global Surgical Package
(Rev. 1, 10-01-03)
B3-15011, B3-4820-4831
Carriers apply the national definition of a global surgical package to all procedures with
the appropriate entry in Field 16 of the MFSDB.
The Medicare approved amount for these procedures includes payment for the following
services related to the surgery when furnished by the physician who performs the surgery.
The services included in the global surgical package may be furnished in any setting, e.g.,
in hospitals, ASCs, physicians' offices. Visits to a patient in an intensive care or critical
care unit are also included if made by the surgeon. However, critical care services
(99291 and 99292) are payable separately in some situations.
• Preoperative Visits - Preoperative visits after the decision is made to operate
beginning with the day before the day of surgery for major procedures and the day
of surgery for minor procedures;
• Intra-operative Services - Intra-operative services that are normally a usual and
necessary part of a surgical procedure;
• Complications Following Surgery - All additional medical or surgical services
required of the surgeon during the postoperative period of the surgery because of
complications which do not require additional trips to the operating room;
• Postoperative Visits - Follow-up visits during the postoperative period of the
surgery that are related to recovery from the surgery;
Postsurgical Pain Management - By the surgeon;
• Supplies - Except for those identified as exclusions; and
• Miscellaneous Services - Items such as dressing changes; local incisional care;
removal of operative pack; removal of cutaneous sutures and staples, lines, wires,
tubes, drains, casts, and splints; insertion, irrigation and removal of urinary
catheters, routine peripheral intravenous lines, nasogastric and rectal tubes; and
changes and removal of tracheostomy tubes.

###
Questions, comments?
If you have questions or comments about this article please contact us. Comments that provide additional related information may be added here by our Editors.
Latest articles: (any category)
What's Going on with the COVID Vaccines Now?
May 4th, 2023 - Wyn Staheli
Keeping up with the changes to the COVID vaccines has certainly been a rollercoaster ride and we now have two new twists to this exciting ride. Buckle up and let's look at how this changes things.
Reporting Modifiers 76 and 77 with Confidence
April 18th, 2023 - Aimee Wilcox
Modifiers are used to indicate that a procedure has been altered by a specific circumstance, so you can imagine how often modifiers are reported when billing medical services. There are modifiers that should only be applied to Evaluation and Management (E/M) service codes and modifiers used only with procedure codes. Modifiers 76 and 77 are used to identify times when either the same provider or a different provider repeated the same service on the same day and misapplication of these modifiers can result in claim denials.
Five Documentation Habits Providers Can Use Implement to Improve Evaluation & Management (E/M) Scoring
April 11th, 2023 - Aimee Wilcox
Provider education on E/M coding updates is vital to the success of any organization, but how do you whittle down the massive information into bite-sized pieces the providers can learn in just a few minutes? Check out the five steps we have identified to teach providers in just a few minutes that can significantly impact and improve coding outcomes.
Second Quarter 2023 Updates are Different This Year
April 6th, 2023 - Wyn Staheli
The second quarter of 2023 is NOT business as usual so it is important to pay attention to ensure that organizational processes and training take place to avoid mistakes. Not only have ICD-10-CM coding updates been added to the usual code set updates (e.g., CPT, HCPCS, ICD-10-PCS), but the end of the COVID-19 Public Health Emergency will bring about changes that will also take place during the quarter (but not on April 1, 2023.
7 Measures Developed by the HHS Office of Inspector General (OIG) to Identify Potential Telehealth Fraud
March 28th, 2023 - Aimee Wilcox
A recent review of telehealth services reported in Medicare claims data during the pandemic where these seven measures for identifying suspected fraud, waste, and abuse were applied, revealed more than a thousand Medicare providers potentially committed fraud during this period. What are the measures the OIG applied during their review, and how will that impact future telehealth guidelines moving forward?
MUEs and Bilateral Indicators
March 23rd, 2023 - Chris Woolstenhulme
MUEs are used by Medicare to help reduce improper payments for Part B claims. This article will address the use of the National Correct Coding Initiative (NCCI) and Medically Unlikely Edits (MUEs) and how they are used by CMS.
It is True the COVID-19 PHE is Expiring
March 16th, 2023 - Raquel Shumway
The COVID-19 PHE is Expiring, according to HHS. What is changing and what is staying the same? Make sure you understand how it will affect your practice and your patients.