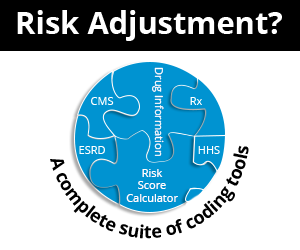 It is True the COVID-19 PHE is Expiring
March 16th, 2023 - Raquel Shumway
---
It is True, at the time of this writing, HHS has announced that the COVID-19 PHE is expiring at the end of day May 11, 2023. This leaves us with just a few questions.
What will stay the same? What will change? When will those changes take place? Luckily, they have provided us with answers to those questions.
Some things that will stay the same:
Access to COVID-19 vaccinations
Some treatments
Ability of FDA to approve tests, vaccines and treatments for emergency use
COVID-19 products will remain in effect
Medicare and Medicaid telehealth flexibilities
Using buprenorphine for Opioid use disorder in Opioid Treatment Programs
Using methadone as a take-home solution for Opioid Use disorder treatment
Medicare Part B coverage without cost sharing when ordered by a physician
Some things that will be affected:
Free COVID-19 tests (over-the-counter) will end
Out-of-pocket costs
Private payer insurance requirements to provide COVID-19 tests without cost sharing
This will be a decision made by the payer
State Medicaid will provide COVID-19 testing without cost sharing until September 30, 2024. After which it will be determined by the state whether to continue the no cost sharing or not.
USG may continue to provide free COVID-19 tests as long as supplies are available.
Reporting of COVID-19 lab tests and immunization data
FDA COVID-19-related guidance documents. FDA will announce plans for guidance changes by the end of the PHE (May 11, 2023)
Ability to be apprised of COVID-19-related critical devices shortages in advance
Ability to dispense controlled substances via telemedicine without an in-person interaction
Liability protections for the private sector who provide services (e.g., manufacturers, distributors, public/private organizations) will end. Check to see if this affects your organization.
HHS is working on whether to provide this coverage after the end of the PHE
Please note that some of these changes have different dates of implementation. For more specific information and specific end dates regarding these items please see the HHS Fact Sheet.
HHS assures us that:
The Administration is committed to ensuring that COVID-19 vaccines and treatments will be widely accessible to all who need them. There will also be continued access to pathways for emergency use authorizations (EUAs) for COVID-19 products (tests, vaccines, and treatments) through the Food and Drug Administration (FDA), and major telehealth flexibilities will continue to exist for those participating in Medicare or Medicaid
Make sure that you are aware of the "end of pandemic" changes and understand how they may affect your patients and practice.
###
Questions, comments?
If you have questions or comments about this article please contact us. Comments that provide additional related information may be added here by our Editors.
Latest articles: (any category)
Finding Patterns of Complexity in the Medical Decision Making (MDM) Table
August 8th, 2023 - Aimee Wilcox
Changes to the Medical Decision Making (MDM) Table in 2023 reflect the work performed in the facility setting in addition to the work involved in Evaluation and Management (E/M) scoring in other places of service. Taking the time to really look closely at the MDM Table and identify patterns in wording and scoring helps coders to understand scoring in an easier way.
Seven Reasons to Standardize Medical Records
July 18th, 2023 - Aimee Wilcox
The standardization of medical records offers numerous benefits for healthcare systems, providers, and patients. By ensuring interoperability, improved workflows, better patient safety, supporting research endeavors, and optimizing resource allocation, standardized records contribute to improved efficiency, quality of care and especially patient outcomes. Here are seven reasons to standardize medical records.
Advancements in Coding Hospital Observation Care Services in 2023
July 4th, 2023 - Aimee Wilcox
Hospitals are increasingly adopting innovative solutions to improve patient care and optimize processes and many of these solutions follow immediately the recent CPT and Medicare coding changes.  In 2023 coding of hospital observation care services underwent significant changes enabling healthcare providers to accurately document and bill for the sick or injured patient that requires a higher level of medical services between the emergency room care and hospital admission. This article explores the key changes in coding hospital observation care services and their impact on healthcare delivery.
Be Aware — Emergency Department Visits Under OIG Scrutiny
June 20th, 2023 - Wyn Staheli
Every year the Department of Health & Human Services Office of Inspector General (OIG) creates an official work plan giving everyone a heads up as to what they are going to be reviewing. The 2022 Work Plan stated that they would be reviewing claims for Evaluation & Management services provided in an emergency department (ED) setting.
OIG Audit Reveals Diagnosis Reporting Problems Affecting Risk Adjustment Scoring
June 15th, 2023 - Wyn Staheli
The Office of the Inspector General (OIG) recently published their Spring 2023 Semiannual Report to Congress. This report contained some diagnoses reporting issues that all providers need to be aware of. They focused on several groups of diagnoses that they considered "High-Risk" for being miscoded. Several states were included in the report and the types of errors for all can be generally grouped into several categories.
Documenting for Suture and Staple Removal E/M Add-On Codes
May 30th, 2023 - Aimee Wilcox
Historically, the 10-day and 90-day global periods would include the patient's follow-up Evaluation and Management (E/M) services and any dressing changes or staple/suture removal related to the surgery; however, following a closer analysis of these and other surgery codes, the decision was made to make significant revisions to these codes to ensure proper reporting.
Are you Properly Reporting Radiology Services?
May 23rd, 2023 - Wyn Staheli
It's probably not surprising that the most commonly billed imaging services are radiologic examinations of the humerus, spine, fingers, and abdomen (codes 72070, 73140, 73060, 74019). However, there are currently 653 CPT codes in the main imaging section (70000-79999). Therefore, it's worth it to take a few moments to review some important information about these services to ensure that proper coding (including the correct use of modifiers) takes place. This can help your organization ensure correct coding and reimbursement and thus minimize the chances for claim denials and payer take-backs (post-payment denials).