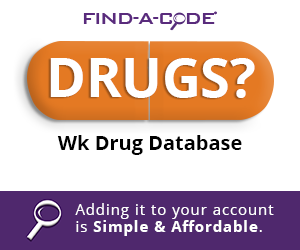 GERD: Improving the Coding, Documentation, Billing, and Reimbursement Flow
January 24th, 2023 - Jessica Hocker
---
Gastroesophageal reflux disease (GERD) is a common condition characterized by the backflow of stomach contents into the esophagus. This can cause symptoms such as heartburn, chest pain, and difficulty swallowing, and can lead to complications such as esophagitis and Barrett's esophagus. GERD can have a significant impact on a patient's quality of life.
Common causes of GERD include obesity, pregnancy, smoking, asthma, delayed gastric emptying, and certain medications (such as nonsteroidal anti-inflammatory drugs or NSAIDs, or certain antidepressants). GERD is usually diagnosed based on a patient's symptoms, but may be confirmed with tests such as upper endoscopy, esophageal pH monitoring, or esophageal manometry. Treatment options for GERD include lifestyle changes (such as losing weight, avoiding foods that trigger symptoms, and not eating close to bedtime), medications (such as antacids, H2 blockers, or proton pump inhibitors), and in some cases, surgery. Long-term or untreated GERD can lead to complications such as Barrett's esophagus (a precancerous condition), esophageal strictures (narrowing of the esophagus), and an increased risk of esophageal cancer.
In terms of coding, GERD is typically classified using codes from the ICD-10-CM code set. These codes were updated and effective in October 2020. K21.9 is an "unspecified" code that is used when a more specific diagnosis cannot be determined. K21.00 and K21.01, on the other hand, are "esophagitis, unspecified" and "reflux esophagitis," respectively. These codes specify that the condition is esophagitis (inflammation of the esophagus) caused by reflux. Other codes related to GERD are K21.0 "Gastro-esophageal reflux disease with esophagitis" and K21.10 "Gastro-esophageal reflux disease with esophagitis, unspecified."
In terms of documentation, it is important for healthcare providers to clearly document the symptoms and findings related to the patient's GERD in order to assign the most appropriate and specific ICD-10 code possible to accurately describe the patient's condition. This should include information about the presence and severity of symptoms, as well as any test results or imaging studies that support the diagnosis. Symptoms may include acid regurgitation, difficulty or pain with swallowing, chest pain, gum inflammation, chronic sore throat, bad breath, cavities, sudden excess of saliva, laryngitis or hoarseness.
In recent years, payers have been focusing on appropriate coding and documentation for GERD, as well as for other common conditions. This is partly due to the high cost of healthcare, and the need to ensure that patients are receiving the most appropriate and cost-effective care. Payers may review claims for GERD to ensure that the appropriate codes are being used, and may also look for documentation that supports the diagnosis and treatment.
It is important that providers to stay up-to-date with any changes to coding and reimbursement polices related to GERD, as well as bill for all services and procedures provided, including any diagnostic tests and treatments. A few tests that may be used to diagnose GERD include endoscopy, ambulatory acid/pH test, esophageal impedence tests. CPT codes that may be used when billing for GERD-related services include the following:
43257 is for flexible esophagogastroduodenoscopy;
74220 and 74230 for Barium Swallow and Modified Barium Swallow, respectively;
74240-74250 are used for Upper GI endoscopy;
91037 and 91038 are for esophageal function tests;
91034 is for pH tests regardless of how long the nasal catheter is in place;
91035 is used if pH testing is conducted using a Bravo capsule-- it is important to note that codes 91038 and 91034 are bundled according to NCCI 28.0 edits, effective in January 2022;
91010, 91013 are for manometric studies.
In short, Gastroesophageal reflux disease (GERD) is a common condition, but coding and documentation requirements can be complex. Proper coding and documentation are essential to ensure that patients receive the appropriate care and that healthcare providers are reimbursed correctly. It's important for healthcare providers to use the appropriate ICD-10 codes and to clearly document the patient's symptoms and findings in order to ensure that claims are coded completely and accurately and that patients are receiving the most appropriate and cost-effective care.
###
Questions, comments?
If you have questions or comments about this article please contact us. Comments that provide additional related information may be added here by our Editors.
Latest articles: (any category)
Reporting Modifiers 76 and 77 with Confidence
April 18th, 2023 - Aimee Wilcox
Modifiers are used to indicate that a procedure has been altered by a specific circumstance, so you can imagine how often modifiers are reported when billing medical services. There are modifiers that should only be applied to Evaluation and Management (E/M) service codes and modifiers used only with procedure codes. Modifiers 76 and 77 are used to identify times when either the same provider or a different provider repeated the same service on the same day and misapplication of these modifiers can result in claim denials.
Five Documentation Habits Providers Can Use Implement to Improve Evaluation & Management (E/M) Scoring
April 11th, 2023 - Aimee Wilcox
Provider education on E/M coding updates is vital to the success of any organization, but how do you whittle down the massive information into bite-sized pieces the providers can learn in just a few minutes? Check out the five steps we have identified to teach providers in just a few minutes that can significantly impact and improve coding outcomes.
Second Quarter 2023 Updates are Different This Year
April 6th, 2023 - Wyn Staheli
The second quarter of 2023 is NOT business as usual so it is important to pay attention to ensure that organizational processes and training take place to avoid mistakes. Not only have ICD-10-CM coding updates been added to the usual code set updates (e.g., CPT, HCPCS, ICD-10-PCS), but the end of the COVID-19 Public Health Emergency will bring about changes that will also take place during the quarter (but not on April 1, 2023.
7 Measures Developed by the HHS Office of Inspector General (OIG) to Identify Potential Telehealth Fraud
March 28th, 2023 - Aimee Wilcox
A recent review of telehealth services reported in Medicare claims data during the pandemic where these seven measures for identifying suspected fraud, waste, and abuse were applied, revealed more than a thousand Medicare providers potentially committed fraud during this period. What are the measures the OIG applied during their review, and how will that impact future telehealth guidelines moving forward?
MUEs and Bilateral Indicators
March 23rd, 2023 - Chris Woolstenhulme
MUEs are used by Medicare to help reduce improper payments for Part B claims. This article will address the use of the National Correct Coding Initiative (NCCI) and Medically Unlikely Edits (MUEs) and how they are used by CMS.
It is True the COVID-19 PHE is Expiring
March 16th, 2023 - Raquel Shumway
The COVID-19 PHE is Expiring, according to HHS. What is changing and what is staying the same? Make sure you understand how it will affect your practice and your patients.
Billing Process Flowchart
March 2nd, 2023 -
The Billing Process Flowchart (see Figure 1.1) helps outline the decision process for maintaining an effective billing process. This is only a suggested work plan and is used for demonstration purposes to illustrate areas which may need more attention in your practice's policies and...