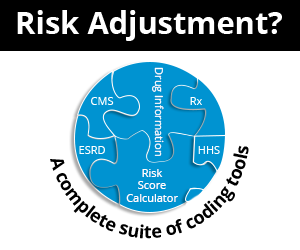 The Curious Relationship Between CPT Codes and Actual Treatments
January 30th, 2023 - Find-A-Code
---
Common sense seems to dictate that medical billing codes, like CPT codes for example, are only considered after medical treatment has been provided. After all, the codes are simply a representation of diagnosed conditions and treatment services provided – for billing purposes. But there is a curious relationship between these codes and actual treatments.
If you need proof, look no further than an article recently published on the Dentistry IQ website. The article discusses a brand-new CPT code doctors can utilize when offering a certain dental procedure. The way the article is written suggests that the new CPT code actually encourages doctors to perform this procedure. Conversely, the implication is that the procedure would not be performed without a code to back it up.
CPT Codes Equal Payment
The procedure in question involves applying silver diamine fluoride (SDF) to a cavity. Your GP, not being trained as a dentist, couldn't treat that cavity by drilling into the tooth and filling it. But they can brush on a thin layer of SDF. What does that accomplish? It stops the cavity from getting any bigger and prevents bacteria growth.
A doctor wishing to offer the procedure undoubtedly wants to be paid for it. That's where CPT codes come in. A CPT code equals payment. If there is no code for a given procedure, a doctor cannot bill the insurance company for it. Then they do not get paid.
This is the whole idea behind the Dentistry IQ post. Even though doctors could apply the SDF treatment in the past, how many actually would do so without a means to bill insurance companies? The American Medical Association's (AMA) approval of a new CPT code changes things.
The Potential Effect on Dentistry
Digging into this new CPT code suggests that doctors might now be encouraged to perform the procedure because they can bill for it. By extension, it reveals the unpleasant truth that actual treatments might be tied to a doctor's ability to bill for them. But there is something else in play with this particular code: how it affects dentistry.
Applying SDF to a cavity temporarily solves the problem. It is considered an effective treatment for people who don't see their dentists often enough. But for the SDF treatment to continue being effective, it needs to be repeated from time to time. Would patients rather see a GP for regular SDF treatments than visit the dentist to have the problem permanently taking care of?
It is probably a safe bet that dentists would argue in favor of the more traditional approach. Drilling out a cavity so that it can be properly filled virtually eliminates the danger of any further problems with that tooth. Applying a layer of SDF stops cavity progression and fight bacteria, but for how long?
CPT Codes Are Constantly Evolving
There are undoubtedly some doctors who appreciate having a new CPT code for the SDF procedure. Likewise, there are probably an equal number of dentists unhappy about it. And yet, CPT codes are always evolving. Just for 2023 alone, the AMA has approved dozens of codes clinicians, medical coders, and billers will be utilizing for the foreseeable future.
One can look at CPT codes as little more than a tool for streamlining the billing process. That was their original intention. But if doctors are not offering available treatments and procedures for lack of billing codes, then CPT codes become a primary driver of patient care.
CPT codes and actual treatments are subject to a curious relationship. It is a relationship that probably should be broken for the benefit of patients.
###
Questions, comments?
If you have questions or comments about this article please contact us. Comments that provide additional related information may be added here by our Editors.
Latest articles: (any category)
COVID Vaccine Coding Changes as of November 1, 2023
October 26th, 2023 - Wyn Staheli
COVID vaccine changes due to the end of the PHE as of November 1, 2023 are addressed in this article.
Medicare Guidance Changes for E/M Services
October 11th, 2023 - Wyn Staheli
2023 brought quite a few changes to Evaluation and management (E/M) services. The significant revisions as noted in the CPT codebook were welcome changes to bring other E/M services more in line with the changes that took place with Office or Other Outpatient Services a few years ago. As part of CMS' Medicare Learning Network, the "Evaluation and Management Services Guide" publication was finally updated as of August 2023 to include the changes that took place in 2023. If you take a look at the new publication (see references below),....
Can We Score Interpretation of an EKG Towards E/M Medical Decision Making?
October 10th, 2023 - Aimee Wilcox
When EKGs are performed in the facility setting or even in the physician's office, what are the requirements for reporting the service and who gets credit for scoring data points for Evaluation and Management (E/M) medical decision making (MDM)? Let's take a look at a few coding scenarios related to EKG services to get a better understanding of why this can be problematic.
Accurately Reporting Signs and Symptoms with ICD-10-CM Codes
October 5th, 2023 - Aimee Wilcox
Coders often find themselves unsure of when to report a sign or symptom code documented in the medical record. Some coders find their organization has an EHR that requires a working diagnosis, which is usually a sign or symptom, be entered to order a test or diagnostic study or image. Understanding the guidelines surrounding when signs and symptoms should be reported is the first step in correct coding so let's take a look at some scenarios.
The 2024 ICD-10-CM Updates Include New Codes for Reporting Metabolic Disorders and Insulin Resistance
September 19th, 2023 - Aimee Wilcox
Diabetes is a chronic disease that just seems to consistently be increasing instead of improving resulting in a constant endeavor by medical researchers to identify causal effects and possible treatments. One underlying or precipitating condition that scientists have identified as a precipitating factor in the development of diabetes is insulin resistance, which is a known metabolic disorder. As data becomes available through claims reporting, additional code options become possible with ICD-10-CM.
Documenting and Reporting Postoperative Visits
September 12th, 2023 - Aimee Wilcox
Sometimes we receive questions regarding documentation requirements for specific codes or coding requirements and we respond with information and resources to support our answers. The following question was recently submitted: Are providers required to report postoperative services on claims using 99024, especially if there is no payment for that service? What documentation is required if you are reporting an unrelated Evaluation and Management (E/M) service by the same physician during the postoperative period? 
Understanding Gastroesophageal Reflux Disease and ICD-10-CM Coding
August 22nd, 2023 - Aimee Wilcox
Gastroesophageal reflux disease or GERD for short, is a disease that impacts millions of Americans on a weekly basis. Symptoms are uncomfortable, as are some of the tests used to diagnose it, but understanding the disease, tests, and treatments helps us better understand how to code the disease using ICD-10-CM codes.