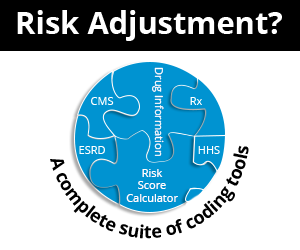 CPT Codes and Medicare's Relative Value Unit
December 13th, 2022 - Find-A-Code
---
A recently published study looking to explain income differences between male and female plastic surgeons suggests that billing and coding practices may be part of the equation. The study focused primarily on Medicare's relative value units (RVU) as applied to surgeon pay. But what exactly is an RVU?
The Current Procedural Terminology (CPT) codes that healthcare providers use to identify services for billing represent a standard national coding set for physicians and other providers choosing to bill Medicare. In order to quantify the value of a provider's actual work in relation to services rendered, Medicare has established RVUs.
An RVU is essentially a measurement of an asset that tends to be intangible. Because healthcare providers do not work by the hour, the value of their work – as a service provided – needs to be valued in some other way. That is what the RVU does.
The Work Relative Value Unit
For purposes of determining reimbursement, Medicare doesn't look exclusively at RVUs. Instead, they are interested in work RVUs (wRVUs). The wRVU is seen as a more neutral factoring tool because it eliminates variables and focuses only on the amount of work the provider brings to the table.
Without getting into all the complex details of how wRVUs are calculated, providers are reimbursed based on a formula that combines the price of an RVU by the number of wRVUs a doctor provides in relation to a given service.
For example, let us say a physician provides 5,000 wRVUs of service with an RVU value of $50. His total compensation for that particular service is $250,000. Unfortunately, the reality of reimbursement isn't as simple as this easy-to-understand formula.
Billing and Coding Make a Difference
Medical billing and coding both play a role in how healthcare providers are reimbursed. Inaccurate codes can affect reimbursement by applying the wrong RVU. It is possible to bill for an inaccurate number of wRVUs. And because health insurance companies tend to follow Medicare's lead in everything from CTP codes to RVUs, the issue also impacts reimbursements from private payers.
This could explain the discrepancies uncovered by the study mentioned at the start of this post. That study, out of Rhode Island's Brown University, analyzed data from more than 1,000 plastic surgeons providing service from 2014 through 2018.
Research data showed noticeable differences in wRVUs billed by male and female plastic surgeons. There were also significant differences in the number of wRVUs billed per case and the value of the cases themselves, based on the complexity of the work being performed.
Male Surgeons Earned More
Researchers quickly learned from the data that male plastic surgeons were earning more than their female counterparts. But the data also pointed to higher average wRVUs billed by the males. How much higher? Just over 19%.
The average RVU value during the study period was $65.45. Using that number, the researchers did a calculation based on nine months of work. They determined that the average female plastic surgeon would have earned $171,747 while the average male would have earned $212,922.
The study does not suggest that male plastic surgeons are making more per wRVU than females. Rather, it suggests that billing and coding practices result in male plastic surgeons billing more wRVUs. What that means is not exactly clear. But it does suggest that coding and billing practices play a role in the gender pay gap.
Perhaps future research will add more light on this particular issue. Until then, it is still abundantly clear that CPT codes, RVUs, and coding and billing practices all help to determine how much clinicians are paid. It is all quite complicated.
###
Questions, comments?
If you have questions or comments about this article please contact us. Comments that provide additional related information may be added here by our Editors.
Latest articles: (any category)
Compliance Billing: Power Mobility Devices
December 27th, 2022 - Chris Woolstenhulme
In May of 2022, the OIG conducted a nationwide audit of Power Mobility Device (PMD) repairs for Medicare beneficiaries. The findings were not favorable; the audit revealed CMS paid 20% of durable medical suppliers incorrectly during the audit period of October 01, 2018- September 30, 2019. This was a total of $8 million in device repairs out of $40 million paid by CMS. We gathered information in this article to assist providers and suppliers in keeping the payments received, protecting beneficiaries, and assisting you in ensuring compliance.
Leveraging Hierarchical Condition Category (HCC) Coding to Improve Overall Healthcare
December 27th, 2022 - Kem Tolliver
Diagnosis code usage is a major component of optimizing HCCs to improve overall healthcare. Readers will gain insight into how accurate diagnosis code usage and selection impacts reimbursement and overall healthcare.
Accurately Reporting Diabetic Medication Use in 2023
December 20th, 2022 - Aimee Wilcox
Along with the ICD-10-CM coding updates, effective as of October 1st, the guidelines were also updated to provide additional information on reporting diabetic medications in both the general diabetic population and pregnant diabetics. Accurate reporting is vital to ensure not only maximum funding for risk adjusted health plans, but also to ensure medical necessity for the services provided to this patient population.
REMINDER: CMS Discontinuing the use of CMNs and DIFs- Eff Jan 2023 Claims will be DENIED!
December 19th, 2022 - Chris Woolstenhulme
Updated Article - REMINDER! This is important news for durable medical suppliers! Effective January 1, 2023, CMS is discontinuing the use of Certificates of Medical Necessity (CMNs) and DME information forms (DIFs). We knew this was coming as the MLN sent out an article on May 23, 2022, but it is time to make sure your staff knows about these changes.
How Automation Could Impact the Future of Medical Coding
December 15th, 2022 - Find-A-Code
Automation is a fact of life in the modern world. As digital systems expand and mature, the creators of those systems are bringing more automation to more industries. Medical coding isn't the exception.
CPT Codes and Medicare's Relative Value Unit
December 13th, 2022 - Find-A-Code
A recently published study looking to explain income differences between male and female plastic surgeons suggests that billing and coding practices may be part of the equation. The study focused primarily on Medicare's relative value units (RVU) as applied to surgeon pay. But what exactly is an RVU?
Identifying the MEAT to Support Reporting Chronic Conditions in the Computer-Assisted-Coding (CAC) World
December 13th, 2022 - Aimee Wilcox
The benefits of computer-assisted-coding (CAC) are great and understanding how to engage with the engine to ensure maximum coding efficiency is vital to the program's success for your organization. But how do you know when to accept an autosuggested code and when to ignore it, especially when it has to do with historical patient data?