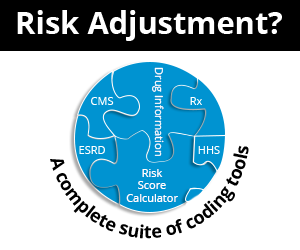 How Automation Could Impact the Future of Medical Coding
December 15th, 2022 - Find-A-Code
---
Automation is a fact of life in the modern world. As digital systems expand and mature, the creators of those systems are bringing more automation to more industries. Medical coding isn't the exception. As you are reading this article, there are companies working hard to automate medical coding for improved accuracy and efficiency.
Any thoughts of automating make medical coders understandably nervous. Like so many other industries that have been affected by automation and robotics, workers in the medical coding industry fear that the future could mean fewer jobs. If you are worried, this article will hopefully put your mind at ease.
What Automation Can Do
Automation brings a lot to the table. There is no arguing that. In medical coding, automation can turn the information provided by clinicians into electronic records without any human intervention. It can assign codes almost instantly. And provided the information from clinicians is accurate, automation can produce equally accurate records.
When automation is combined with artificial intelligence (AI) and predictive analytics, things get even more exciting. AI and predictive analytics can make up for a certain level of incorrect information furnished by clinicians. They cannot fix every mistake, but they can fix some of them.
What Automation Can't Do
Based on what you've read thus far, it might seem like automated medical coding systems are poised to put manual coders out of work. That's not the case. As fantastic as automation, AI, and predictive analytics are, they are still computer systems. And the one thing computers cannot do is think.
Automation has its limits because computers can only do what they are programmed to do. They are not sentient. They do not know their own limits, nor do they know how to go out and find information they don't currently know. Looked at from this perspective, it is easy to see why the human brain is so much more remarkable than a computer.
So what does the future hold for medical coding and billing? According to a recent seminar MedCity News reported on, those in the know say that medical coders will eventually be tasked with auditing automated systems. They will leave behind manual code entry in favor of auditing the results automated systems produce.
Auditing Will Always Be a Necessity
Right now, looking up medical codes is a largely manual process. Comparing those codes against clinician information is also done manually. But automating the two processes, while it might streamline code look-up and entry, still will not eliminate the need for human participation. In short, auditing will always be a necessity.
It all boils down to the fact that clinicians are ultimately responsible for indicating the type of care they provide, the tests they order, the devices they recommend, etc. Wherever you have humans, you have different perspectives and viewpoints. That means there's also room for differences in describing medical procedures and services.
Automated systems can only deal with the information they are provided. They cannot interpret what a clinician might have been thinking while recording services and procedures. Audits will be necessary to guarantee that clinician intent matches the codes chosen by automated systems.
Changing But Not Disappearing
Medical coding is in a state of flux right now. It is definitely changing as technology becomes more sophisticated. But rest assured that medical coding is not disappearing. It's not going away any time soon.
What will medical coding look like in the future? Though we can only speculate right now, it looks like coders will eventually become auditors rather than data entry specialists. Automated systems will do all the heavy lifting coders do right now.
###
Questions, comments?
If you have questions or comments about this article please contact us. Comments that provide additional related information may be added here by our Editors.
Latest articles: (any category)
Compliance Billing: Power Mobility Devices
December 27th, 2022 - Chris Woolstenhulme
In May of 2022, the OIG conducted a nationwide audit of Power Mobility Device (PMD) repairs for Medicare beneficiaries. The findings were not favorable; the audit revealed CMS paid 20% of durable medical suppliers incorrectly during the audit period of October 01, 2018- September 30, 2019. This was a total of $8 million in device repairs out of $40 million paid by CMS. We gathered information in this article to assist providers and suppliers in keeping the payments received, protecting beneficiaries, and assisting you in ensuring compliance.
Leveraging Hierarchical Condition Category (HCC) Coding to Improve Overall Healthcare
December 27th, 2022 - Kem Tolliver
Diagnosis code usage is a major component of optimizing HCCs to improve overall healthcare. Readers will gain insight into how accurate diagnosis code usage and selection impacts reimbursement and overall healthcare.
Accurately Reporting Diabetic Medication Use in 2023
December 20th, 2022 - Aimee Wilcox
Along with the ICD-10-CM coding updates, effective as of October 1st, the guidelines were also updated to provide additional information on reporting diabetic medications in both the general diabetic population and pregnant diabetics. Accurate reporting is vital to ensure not only maximum funding for risk adjusted health plans, but also to ensure medical necessity for the services provided to this patient population.
REMINDER: CMS Discontinuing the use of CMNs and DIFs- Eff Jan 2023 Claims will be DENIED!
December 19th, 2022 - Chris Woolstenhulme
Updated Article - REMINDER! This is important news for durable medical suppliers! Effective January 1, 2023, CMS is discontinuing the use of Certificates of Medical Necessity (CMNs) and DME information forms (DIFs). We knew this was coming as the MLN sent out an article on May 23, 2022, but it is time to make sure your staff knows about these changes.
How Automation Could Impact the Future of Medical Coding
December 15th, 2022 - Find-A-Code
Automation is a fact of life in the modern world. As digital systems expand and mature, the creators of those systems are bringing more automation to more industries. Medical coding isn't the exception.
CPT Codes and Medicare's Relative Value Unit
December 13th, 2022 - Find-A-Code
A recently published study looking to explain income differences between male and female plastic surgeons suggests that billing and coding practices may be part of the equation. The study focused primarily on Medicare's relative value units (RVU) as applied to surgeon pay. But what exactly is an RVU?
Identifying the MEAT to Support Reporting Chronic Conditions in the Computer-Assisted-Coding (CAC) World
December 13th, 2022 - Aimee Wilcox
The benefits of computer-assisted-coding (CAC) are great and understanding how to engage with the engine to ensure maximum coding efficiency is vital to the program's success for your organization. But how do you know when to accept an autosuggested code and when to ignore it, especially when it has to do with historical patient data?