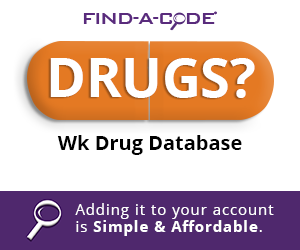 How Current Coding Can Negatively Impact Long COVID Treatment
August 24th, 2022 - Find-A-Code
---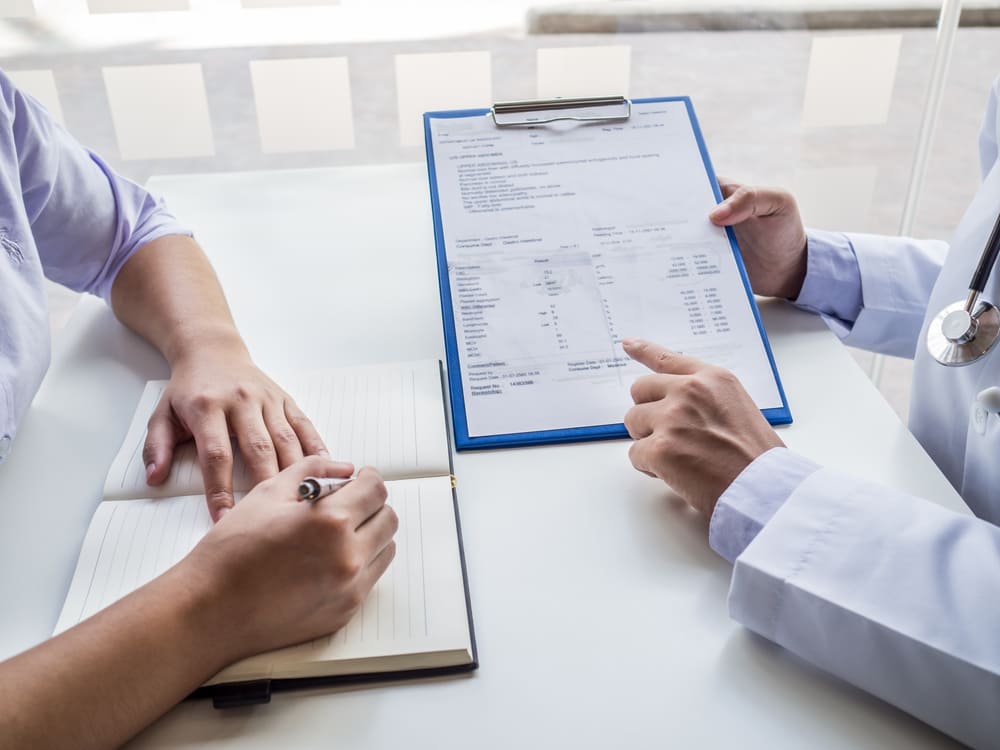 It is easy to assume that medical coding only affects the business side of medicine. It certainly does affect billing and payments, but medical coding can also impact diagnosis and treatment. We have known this for a long time. But now, with more people being diagnosed with long COVID, we are again reminded how current coding practices can negatively impact treatment.
Necessity prompted the powers that be to develop a new ICD-10 code for long COVID in October 2021. That code is U09.9 Post COVID Condition. It's a start. Unfortunately, it is not specific enough. A single code is only applicable after a firm diagnosis. But we are now learning that long COVID can be difficult to diagnose in patients whose original case was asymptomatic.
It Can Take Too Long
In an article discussing how long COVID is diagnosed, The Hill's William Haseltine likened the problem to getting a diagnosis for something like chronic fatigue syndrome or endometriosis. Both conditions are usually diagnosed through a process of elimination. Apparently, it can take as long as 10 years to diagnose endometriosis – but after how many visits and procedures?
What does this have to do with medical coding? A lot. If a patient visits a clinician for a particular problem and is unable to get a solid diagnosis, the code for that visit is reflective of the ambiguous outcome. The code is fine for billing purposes. But for future diagnosis and treatment, it is largely meaningless.
A patient can bounce around from one doctor to the next. An endless array of tests can be ordered as well. Each one is represented by a billing code that doesn't help each successive clinician figure out what is going on. So rather than zeroing in on known quantities and going from there, the patient is left to try one thing after another to see how it goes. It could take forever to get a diagnosis.
Missing Out on Treatments
There is still a lot we don't know about COVID. As much as we do know about the acute disease, we barely know anything about long COVID. This is expected. What is not expected is a medical coding system that makes figuring things out and recommending appropriate treatments harder than it needs to be.
We now have a single medical code for long COVID. It is an ICD-10 code that is necessarily ambiguous. Perhaps there is nothing we can do about that in the short term. But the more we learn about long COVID, the greater the need for more codes that offer increased specificity.
On a much larger scale, the difficulty in diagnosing long COVID is perhaps a wake-up call to the way we do healthcare in this country. For example, the process of elimination is a normal part of medical diagnoses. That is the way science sometimes works. But we are locked into a convoluted billing and payment system that can take a short process and stretch it into nearly a decade of searching until a decision is finally made.
Medicine Should Be Medicine
Medical coding and billing appear to be necessary evils in American medicine. But neither one should prevent medicine from being medicine. Clinicians having to struggle so much with medical codes proves that there is something wrong with the system. The issues with diagnosing and coding long COVID are merely symptomatic of a much larger problem.
Current coding standards are negatively impacting long COVID diagnosis and treatment. That much is clear. How to fix it, not so much. Perhaps it's time to dismantle the entire coding system and start over. Good luck with that.
###
Questions, comments?
If you have questions or comments about this article please contact us. Comments that provide additional related information may be added here by our Editors.
Latest articles: (any category)
COVID Vaccine Coding Changes as of November 1, 2023
October 26th, 2023 - Wyn Staheli
COVID vaccine changes due to the end of the PHE as of November 1, 2023 are addressed in this article.
Medicare Guidance Changes for E/M Services
October 11th, 2023 - Wyn Staheli
2023 brought quite a few changes to Evaluation and management (E/M) services. The significant revisions as noted in the CPT codebook were welcome changes to bring other E/M services more in line with the changes that took place with Office or Other Outpatient Services a few years ago. As part of CMS' Medicare Learning Network, the "Evaluation and Management Services Guide" publication was finally updated as of August 2023 to include the changes that took place in 2023. If you take a look at the new publication (see references below),....
Can We Score Interpretation of an EKG Towards E/M Medical Decision Making?
October 10th, 2023 - Aimee Wilcox
When EKGs are performed in the facility setting or even in the physician's office, what are the requirements for reporting the service and who gets credit for scoring data points for Evaluation and Management (E/M) medical decision making (MDM)? Let's take a look at a few coding scenarios related to EKG services to get a better understanding of why this can be problematic.
Accurately Reporting Signs and Symptoms with ICD-10-CM Codes
October 5th, 2023 - Aimee Wilcox
Coders often find themselves unsure of when to report a sign or symptom code documented in the medical record. Some coders find their organization has an EHR that requires a working diagnosis, which is usually a sign or symptom, be entered to order a test or diagnostic study or image. Understanding the guidelines surrounding when signs and symptoms should be reported is the first step in correct coding so let's take a look at some scenarios.
The 2024 ICD-10-CM Updates Include New Codes for Reporting Metabolic Disorders and Insulin Resistance
September 19th, 2023 - Aimee Wilcox
Diabetes is a chronic disease that just seems to consistently be increasing instead of improving resulting in a constant endeavor by medical researchers to identify causal effects and possible treatments. One underlying or precipitating condition that scientists have identified as a precipitating factor in the development of diabetes is insulin resistance, which is a known metabolic disorder. As data becomes available through claims reporting, additional code options become possible with ICD-10-CM.
Documenting and Reporting Postoperative Visits
September 12th, 2023 - Aimee Wilcox
Sometimes we receive questions regarding documentation requirements for specific codes or coding requirements and we respond with information and resources to support our answers. The following question was recently submitted: Are providers required to report postoperative services on claims using 99024, especially if there is no payment for that service? What documentation is required if you are reporting an unrelated Evaluation and Management (E/M) service by the same physician during the postoperative period? 
Understanding Gastroesophageal Reflux Disease and ICD-10-CM Coding
August 22nd, 2023 - Aimee Wilcox
Gastroesophageal reflux disease or GERD for short, is a disease that impacts millions of Americans on a weekly basis. Symptoms are uncomfortable, as are some of the tests used to diagnose it, but understanding the disease, tests, and treatments helps us better understand how to code the disease using ICD-10-CM codes.