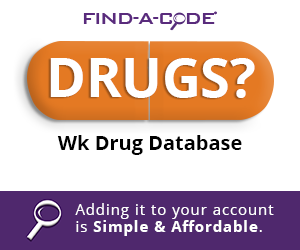 Medicare Updates -- SNF, Neurostimulators, Ambulance Fee Schedule and more (2022-10-20)
October 27th, 2022 - CMS - MLNConnects
---
News
Skilled Nursing Facility Provider Preview Reports: Review by November 14
Review your data by November 14, and contact CMS if you have questions. We'll publish the data on Care Compare and in the Provider Data Catalog in January. Visit the Updates Section of the Public Reporting webpage for more information.
Help Your Patients Make Informed Health Care Decisions
Health literacy can reduce adverse events for your patients, like missed screenings, inappropriate care transitions, and diagnostic errors (see CMS Framework for Health Equity (PDF)). During Health Literacy Month, get in the habit of promoting health literacy and language access resources so your patients can find, understand, and use information for health-related decisions.
More Information:
Ambulance Fee Schedule: CY 2023 Ambulance Inflation Factor & Productivity Adjustment
The Ambulance Inflation Factor for CY 2023 is 8.7%. For more information, see the instruction to your Medicare Administrative Contractor (PDF).
Compliance
Implanted Spinal Neurostimulators: Document Medical Records
An Office of Inspector General report found that Medicare improperly paid claims for implanted spinal neurostimulators when providers didn't give sufficient documentation supporting medical necessity. For dates of service on or after July 1, 2021, you must ask your Medicare Administrative Contractor to authorize these services before performing the procedure in the hospital outpatient department.
Learn what you need to include in patient medical records:
Claims, Pricers, & Codes
DMEPOS: Corrected 2022 E2102 Fee Schedule Amounts
In September, CMS released the October 2022 DMEPOS fee schedule amounts. We released a revised fee schedule file (ZIP) on October 19 to correct errors in 3 E2102 fees. Visit the DMEPOS Fee Schedule webpage for more information.
MLN Matters® Articles
Medicare Deductible, Coinsurance, & Premium Rates: CY 2023 Update
Learn about Medicare Part A and Part B (PDF) costs including:
Deductible and coinsurance rates
Premium amounts
More Information:
---
Subscribe to the MLN Connects® newsletter. You can read previous issues in the archive.
This newsletter is current as of the issue date. View the complete disclaimer.
The Medicare Learning Network®, MLN Connects®, and MLN Matters® are registered trademarks of the U.S. Department of Health and Human Services (HHS).
###
Questions, comments?
If you have questions or comments about this article please contact us. Comments that provide additional related information may be added here by our Editors.
Latest articles: (any category)
Compliance Billing: Power Mobility Devices
December 27th, 2022 - Chris Woolstenhulme
In May of 2022, the OIG conducted a nationwide audit of Power Mobility Device (PMD) repairs for Medicare beneficiaries. The findings were not favorable; the audit revealed CMS paid 20% of durable medical suppliers incorrectly during the audit period of October 01, 2018- September 30, 2019. This was a total of $8 million in device repairs out of $40 million paid by CMS. We gathered information in this article to assist providers and suppliers in keeping the payments received, protecting beneficiaries, and assisting you in ensuring compliance.
Leveraging Hierarchical Condition Category (HCC) Coding to Improve Overall Healthcare
December 27th, 2022 - Kem Tolliver
Diagnosis code usage is a major component of optimizing HCCs to improve overall healthcare. Readers will gain insight into how accurate diagnosis code usage and selection impacts reimbursement and overall healthcare.
Accurately Reporting Diabetic Medication Use in 2023
December 20th, 2022 - Aimee Wilcox
Along with the ICD-10-CM coding updates, effective as of October 1st, the guidelines were also updated to provide additional information on reporting diabetic medications in both the general diabetic population and pregnant diabetics. Accurate reporting is vital to ensure not only maximum funding for risk adjusted health plans, but also to ensure medical necessity for the services provided to this patient population.
REMINDER: CMS Discontinuing the use of CMNs and DIFs- Eff Jan 2023 Claims will be DENIED!
December 19th, 2022 - Chris Woolstenhulme
Updated Article - REMINDER! This is important news for durable medical suppliers! Effective January 1, 2023, CMS is discontinuing the use of Certificates of Medical Necessity (CMNs) and DME information forms (DIFs). We knew this was coming as the MLN sent out an article on May 23, 2022, but it is time to make sure your staff knows about these changes.
How Automation Could Impact the Future of Medical Coding
December 15th, 2022 - Find-A-Code
Automation is a fact of life in the modern world. As digital systems expand and mature, the creators of those systems are bringing more automation to more industries. Medical coding isn't the exception.
CPT Codes and Medicare's Relative Value Unit
December 13th, 2022 - Find-A-Code
A recently published study looking to explain income differences between male and female plastic surgeons suggests that billing and coding practices may be part of the equation. The study focused primarily on Medicare's relative value units (RVU) as applied to surgeon pay. But what exactly is an RVU?
Identifying the MEAT to Support Reporting Chronic Conditions in the Computer-Assisted-Coding (CAC) World
December 13th, 2022 - Aimee Wilcox
The benefits of computer-assisted-coding (CAC) are great and understanding how to engage with the engine to ensure maximum coding efficiency is vital to the program's success for your organization. But how do you know when to accept an autosuggested code and when to ignore it, especially when it has to do with historical patient data?