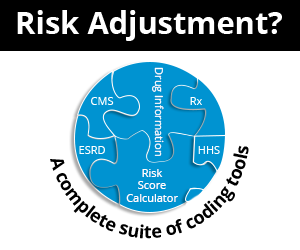 Why Medical Coding and Billing Software Desperately Needs AI
September 7th, 2022 - Find-A-Code
---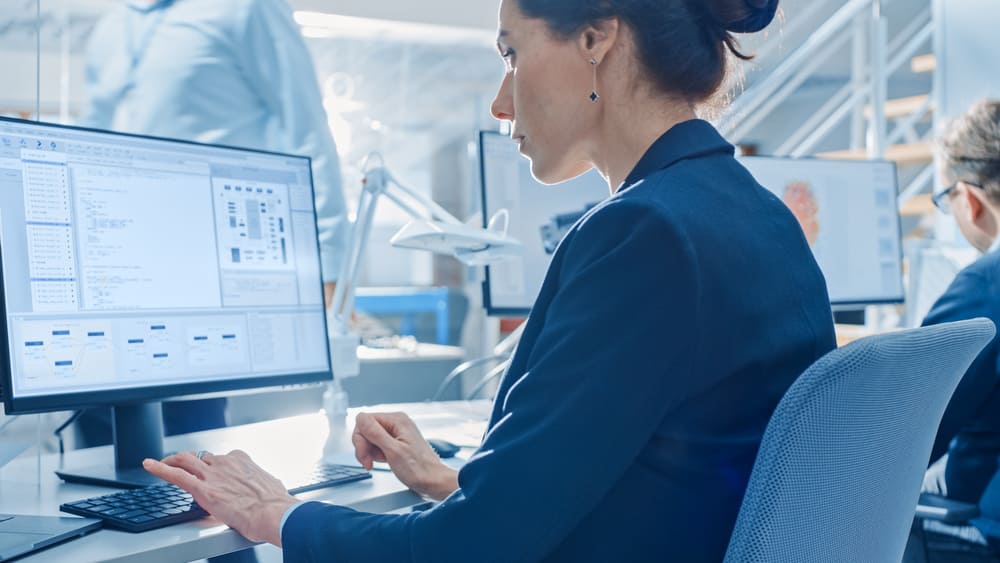 It has been said that the healthcare industry is notoriously slow in terms of technology adoption. Whether or not this is true across the board, it is at least a viable argument in the business side of medicine. One need only look at how convoluted medical coding and billing are to know that it needs a technology injection. Specifically, medical coding and billing software desperately needs artificial intelligence (AI).
Software developers are working on the AI issue even now. One of the more recent offerings is a software tool from a California company known as Aesop Technology. It is a software tool that helps both clinicians and medical coders spot diagnostic errors without having to spend an inordinate amount of time on research. Errors can be corrected with just a few clicks.
The company says their clients who have already used the software are reporting increased per-patient revenues of up to 10%. That is impressive all on its own, but the benefits go beyond increased revenues. Because clinicians and coders do not have to spend so much time looking up diagnostic codes, they can get more done in the same amount of time.
Hundreds of Thousands
If there was ever an industry that needed AI, it would be medical coding. Coding specialists look up diagnostic codes from no fewer than six systems. The most common system is ICD-10. That system alone offers more than 160,000 different codes. That says nothing of the CPT, NPI, and other systems.
With so many codes and different ways to utilize them, coding is almost guaranteed to generate errors at the clinical level. Doctors, advanced practice nurses, registered nurses, and office staff have enough on their plates just getting patients in and out. Clinicians want to focus more on diagnosis and treatment. Expecting them to be experts at coding is simply unrealistic.
It is understandable that clinicians would be frustrated by the coding process. They are equally frustrated by complicated electronic health record (EHR) systems that were supposed to make their lives easier. So, in terms of correct coding, they have a lot working against them.
What Artificial Intelligence Does
It goes without saying that nearly all the mistakes that occur in medical coding are the result of human error. But we accept that those errors are inevitable because of how convoluted the medical billing system is. Without changes to the system, errors cannot be eliminated. That is why the system needs AI.
In a generic sense, AI replaces human effort in tasks for which that effort is either unnecessary or proves inefficient. AI systems are able to crunch incredible amounts of data in a very short time, allowing them to artificially make decisions based on comparing data points.
Imagine a system that runs in the background of a medical practice's EHR. Whenever the doctor writes notes or assigns codes, the system compares that data to historical data from that particular office. Additional data from other sources is brought in as well. By comparing the data, the system can predict that the doctor is about to make a coding mistake. It can suggest an alternative which the doctor can
accept or reject.
This sort of system does not have to be limited to EHR. It can be built into coding and billing software as well. That way, AI is looking for potential problems at all three levels of the billing and payment system.
There is much more that AI can do to improve medical coding and billing. Its time has come. Medical coding and billing software desperately needs what AI offers, and it needs it now.
###
Questions, comments?
If you have questions or comments about this article please contact us. Comments that provide additional related information may be added here by our Editors.
Latest articles: (any category)
Code Sequencing Chapter 15 OB Visits
February 13th, 2023 - Chris Woolstenhulme
Sometimes payer guidelines differ from the official guidelines, this can be confusing, let's look at a sequencing priority for example in Chapter 15: Pregnancy, childbirth, and the Puerperium (o00-o9A). the guidelines tell us how to code based on the provider's documentation, in addition, it is important to know Chapter 15 codes are never to be used on newborn records, only on the maternal record. Find-A-Code will sequence codes according to the ICD-10-CM guidelines first.
Is the End Really Near?
February 7th, 2023 - Chris Woolstenhulme
What happens once the COVID-19 emergency declarations have ended?
Will 2023 Be the Year of Outsourced Medical Billing?
February 3rd, 2023 - Find-A-Code
Many healthcare providers have chosen to keep medical coding and billing in-house. From HIPAA compliance to the complexity of ICD-10 codes, it has just been easier to keep track of things by not outsourcing medical billing or coding. But things are changing. So much so that 2023 could be the year that outsourced services finally take over.
Three Things To Know When Reporting Prolonged Services in 2023
January 31st, 2023 - Aimee Wilcox
The Evaluation and Management (E/M) changes made in 2021 and again in 2023 brought about new CPT codes and guidelines for reporting prolonged services. Just as Medicare disagreed with CPT in the manner in which prolonged service times should be calculated, they did so again with the new 2023 changes. Here are three things you should know when reporting prolonged services for all E/M services.
The Curious Relationship Between CPT Codes and Actual Treatments
January 30th, 2023 - Find-A-Code
Common sense seems to dictate that medical billing codes, like CPT codes for example, are only considered after medical treatment has been provided. After all, the codes are simply a representation of diagnosed conditions and treatment services provided – for billing purposes. But there is a curious relationship between these codes and actual treatments.
Why Medical Billing Codes Are Critical To Healthcare Delivery
January 30th, 2023 - Find-A-Code
Medical coders play a critical role in determining how healthcare delivery is reported for record keeping and billing purposes. Likewise, the codes they know so well are equally critical. They have been around for decades. They were originally developed and implemented to make reporting and billing easier in a healthcare system that was becoming incredibly more complex. The system is even more complex today.
Why Knowing Medical Terminology Makes Coding Easier
January 27th, 2023 - Find-A-Code
You are excited about beginning your training as a professional medical coder. You're expecting to pass the exam and earn your certification. The future is looking bright until, as you are perusing the educational material, you suddenly realize you're going to have to learn medical terminology.