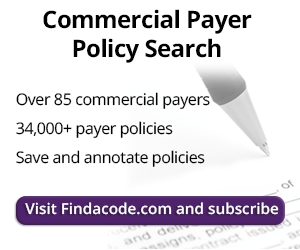 Why Medical Coding and Billing Software Desperately Needs AI
September 7th, 2022 - Find-A-Code
---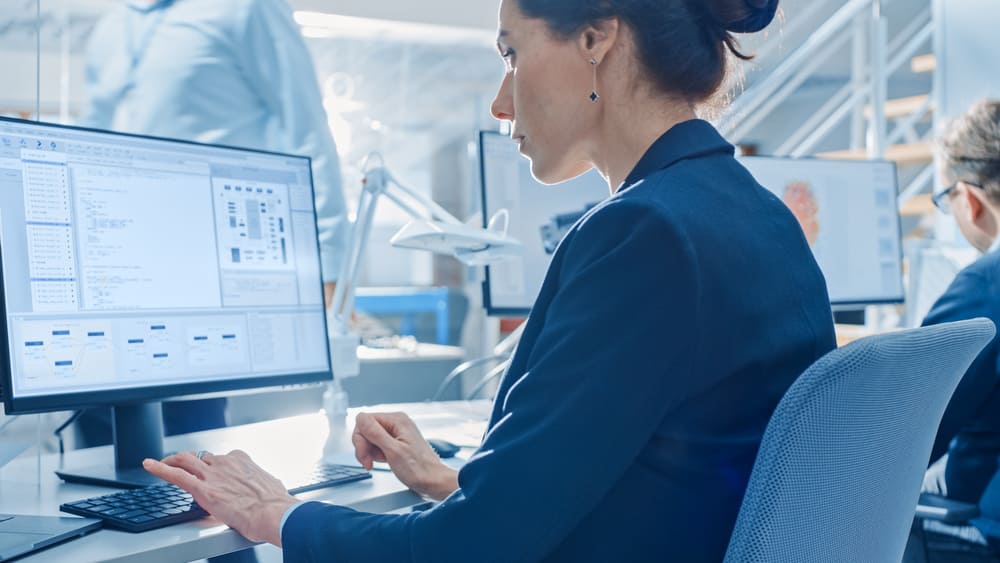 It has been said that the healthcare industry is notoriously slow in terms of technology adoption. Whether or not this is true across the board, it is at least a viable argument in the business side of medicine. One need only look at how convoluted medical coding and billing are to know that it needs a technology injection. Specifically, medical coding and billing software desperately needs artificial intelligence (AI).
Software developers are working on the AI issue even now. One of the more recent offerings is a software tool from a California company known as Aesop Technology. It is a software tool that helps both clinicians and medical coders spot diagnostic errors without having to spend an inordinate amount of time on research. Errors can be corrected with just a few clicks.
The company says their clients who have already used the software are reporting increased per-patient revenues of up to 10%. That is impressive all on its own, but the benefits go beyond increased revenues. Because clinicians and coders do not have to spend so much time looking up diagnostic codes, they can get more done in the same amount of time.
Hundreds of Thousands
If there was ever an industry that needed AI, it would be medical coding. Coding specialists look up diagnostic codes from no fewer than six systems. The most common system is ICD-10. That system alone offers more than 160,000 different codes. That says nothing of the CPT, NPI, and other systems.
With so many codes and different ways to utilize them, coding is almost guaranteed to generate errors at the clinical level. Doctors, advanced practice nurses, registered nurses, and office staff have enough on their plates just getting patients in and out. Clinicians want to focus more on diagnosis and treatment. Expecting them to be experts at coding is simply unrealistic.
It is understandable that clinicians would be frustrated by the coding process. They are equally frustrated by complicated electronic health record (EHR) systems that were supposed to make their lives easier. So, in terms of correct coding, they have a lot working against them.
What Artificial Intelligence Does
It goes without saying that nearly all the mistakes that occur in medical coding are the result of human error. But we accept that those errors are inevitable because of how convoluted the medical billing system is. Without changes to the system, errors cannot be eliminated. That is why the system needs AI.
In a generic sense, AI replaces human effort in tasks for which that effort is either unnecessary or proves inefficient. AI systems are able to crunch incredible amounts of data in a very short time, allowing them to artificially make decisions based on comparing data points.
Imagine a system that runs in the background of a medical practice's EHR. Whenever the doctor writes notes or assigns codes, the system compares that data to historical data from that particular office. Additional data from other sources is brought in as well. By comparing the data, the system can predict that the doctor is about to make a coding mistake. It can suggest an alternative which the doctor can
accept or reject.
This sort of system does not have to be limited to EHR. It can be built into coding and billing software as well. That way, AI is looking for potential problems at all three levels of the billing and payment system.
There is much more that AI can do to improve medical coding and billing. Its time has come. Medical coding and billing software desperately needs what AI offers, and it needs it now.
###
Questions, comments?
If you have questions or comments about this article please contact us. Comments that provide additional related information may be added here by our Editors.
Latest articles: (any category)
COVID Vaccine Coding Changes as of November 1, 2023
October 26th, 2023 - Wyn Staheli
COVID vaccine changes due to the end of the PHE as of November 1, 2023 are addressed in this article.
Medicare Guidance Changes for E/M Services
October 11th, 2023 - Wyn Staheli
2023 brought quite a few changes to Evaluation and management (E/M) services. The significant revisions as noted in the CPT codebook were welcome changes to bring other E/M services more in line with the changes that took place with Office or Other Outpatient Services a few years ago. As part of CMS' Medicare Learning Network, the "Evaluation and Management Services Guide" publication was finally updated as of August 2023 to include the changes that took place in 2023. If you take a look at the new publication (see references below),....
Can We Score Interpretation of an EKG Towards E/M Medical Decision Making?
October 10th, 2023 - Aimee Wilcox
When EKGs are performed in the facility setting or even in the physician's office, what are the requirements for reporting the service and who gets credit for scoring data points for Evaluation and Management (E/M) medical decision making (MDM)? Let's take a look at a few coding scenarios related to EKG services to get a better understanding of why this can be problematic.
Accurately Reporting Signs and Symptoms with ICD-10-CM Codes
October 5th, 2023 - Aimee Wilcox
Coders often find themselves unsure of when to report a sign or symptom code documented in the medical record. Some coders find their organization has an EHR that requires a working diagnosis, which is usually a sign or symptom, be entered to order a test or diagnostic study or image. Understanding the guidelines surrounding when signs and symptoms should be reported is the first step in correct coding so let's take a look at some scenarios.
The 2024 ICD-10-CM Updates Include New Codes for Reporting Metabolic Disorders and Insulin Resistance
September 19th, 2023 - Aimee Wilcox
Diabetes is a chronic disease that just seems to consistently be increasing instead of improving resulting in a constant endeavor by medical researchers to identify causal effects and possible treatments. One underlying or precipitating condition that scientists have identified as a precipitating factor in the development of diabetes is insulin resistance, which is a known metabolic disorder. As data becomes available through claims reporting, additional code options become possible with ICD-10-CM.
Documenting and Reporting Postoperative Visits
September 12th, 2023 - Aimee Wilcox
Sometimes we receive questions regarding documentation requirements for specific codes or coding requirements and we respond with information and resources to support our answers. The following question was recently submitted: Are providers required to report postoperative services on claims using 99024, especially if there is no payment for that service? What documentation is required if you are reporting an unrelated Evaluation and Management (E/M) service by the same physician during the postoperative period? 
Understanding Gastroesophageal Reflux Disease and ICD-10-CM Coding
August 22nd, 2023 - Aimee Wilcox
Gastroesophageal reflux disease or GERD for short, is a disease that impacts millions of Americans on a weekly basis. Symptoms are uncomfortable, as are some of the tests used to diagnose it, but understanding the disease, tests, and treatments helps us better understand how to code the disease using ICD-10-CM codes.