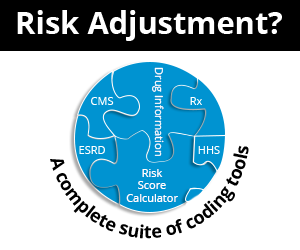 Accurate Coding Is The Key To Your Job - Here's Why
July 20th, 2022 - Find-A-Code
---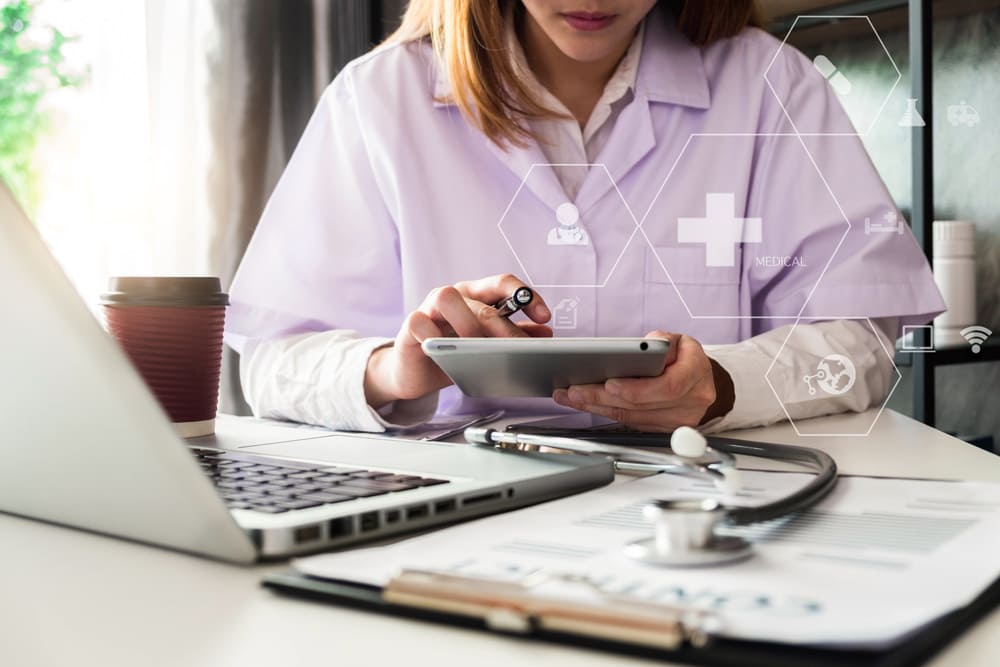 Medical billing codes dominate your day. They are the raw ingredients you use to do your job. But they are more than just numbers on an electronic form. They are also the life blood of the healthcare industry's billing capabilities. Therefore, accuracy is non-negotiable.
Accurate coding is the key to your job. It represents your job security as well as your ability to maximize earnings. If you are not accurate, a steady stream of work may be fleeting. But you can only be as accurate as the information you have. Therefore, you need to be able to trust your sources of medical billing codes. That is where we come in.
3 Primary Coding Manuals
As you know, medical coding is the process of converting data relating to medical procedures, medications, etc. into numerical codes used by insurance companies to pay claims. Reimbursements to doctors, hospitals, and manufacturers are based on the codes provided. Just knowing that much makes it easier to understand why accurate coding is so important.
As a medical billing specialist, you have three primary code sets and accompanying manuals from which to glean your information:
● International Classification of Diseases, 10th Revision - Clinical Modification (ICD-10-CM) – for diagnosis codes
● Current Procedural Terminology (CPT) – for procedures and services
● Healthcare Common Procedural Coding System (HCPCS) – for procedures, supplies and quality measures not included in the CPT codeset.
The point of the coding system is to allow health insurance companies to look at a bill and quickly understand what it represents. For example, an insurance company wants to know – at a glance – that a specific procedure was offered in the doctor's office. Codes make that possible.
Accuracy Affects Efficiency
Accuracy is critical to what you do because it directly affects efficiency. Consider a local primary care office. Every member of the team – including doctors, nurses, and support staff – expect to be paid on time. They are all depending on timely insurance reimbursements to maintain the cash flow their paychecks require.
Efficiency keeps payments coming on schedule. It allows for timely reimbursements. Efficiency eliminates much of the redundancy that otherwise slows down medical billing and payments. But it all rides on accurate medical billing codes.
Accuracy Affects Reimbursements
Along those same lines, accuracy affects every reimbursement an insurance company pays out. If medical billing codes are inaccurate, the reimbursements related to them will also be inaccurate. A healthcare provider might not receive full payment for services rendered. Coding inaccuracy could also result in an overpayment.
Erring on either side only makes it more difficult for providers and payers to settle up. Both parties rely on accurate medical billing codes to guarantee accurate payments.
Not Always Black and White
As a medical billing specialist, you know that things are not always black-and-white. Sometimes you don't know what medical billing codes to apply to a particular patient visit. You are left to search through multiple codes only to make your best guess in the end. That is part of the job.
Unfortunately, medical billing isn't an exact science. There are numerous procedures that do not have iron-clad codes assigned to them. Then there are differences between the codes that medical devices and pharmaceutical manufacturers utilize. Finally, medical coders are sometimes forced to guess a provider's intent at the time a bill was prepared.
All of this is to say that you have a lot of things working against you as you strive for coding accuracy. We are here to make your job easier. By providing a single online location for looking up medical billing codes, we eliminate some of the unnecessary leg work that could otherwise impact your accuracy. Give Find-A-Code a try.
###
Questions, comments?
If you have questions or comments about this article please contact us. Comments that provide additional related information may be added here by our Editors.
Latest articles: (any category)
COVID Vaccine Coding Changes as of November 1, 2023
October 26th, 2023 - Wyn Staheli
COVID vaccine changes due to the end of the PHE as of November 1, 2023 are addressed in this article.
Medicare Guidance Changes for E/M Services
October 11th, 2023 - Wyn Staheli
2023 brought quite a few changes to Evaluation and management (E/M) services. The significant revisions as noted in the CPT codebook were welcome changes to bring other E/M services more in line with the changes that took place with Office or Other Outpatient Services a few years ago. As part of CMS' Medicare Learning Network, the "Evaluation and Management Services Guide" publication was finally updated as of August 2023 to include the changes that took place in 2023. If you take a look at the new publication (see references below),....
Can We Score Interpretation of an EKG Towards E/M Medical Decision Making?
October 10th, 2023 - Aimee Wilcox
When EKGs are performed in the facility setting or even in the physician's office, what are the requirements for reporting the service and who gets credit for scoring data points for Evaluation and Management (E/M) medical decision making (MDM)? Let's take a look at a few coding scenarios related to EKG services to get a better understanding of why this can be problematic.
Accurately Reporting Signs and Symptoms with ICD-10-CM Codes
October 5th, 2023 - Aimee Wilcox
Coders often find themselves unsure of when to report a sign or symptom code documented in the medical record. Some coders find their organization has an EHR that requires a working diagnosis, which is usually a sign or symptom, be entered to order a test or diagnostic study or image. Understanding the guidelines surrounding when signs and symptoms should be reported is the first step in correct coding so let's take a look at some scenarios.
The 2024 ICD-10-CM Updates Include New Codes for Reporting Metabolic Disorders and Insulin Resistance
September 19th, 2023 - Aimee Wilcox
Diabetes is a chronic disease that just seems to consistently be increasing instead of improving resulting in a constant endeavor by medical researchers to identify causal effects and possible treatments. One underlying or precipitating condition that scientists have identified as a precipitating factor in the development of diabetes is insulin resistance, which is a known metabolic disorder. As data becomes available through claims reporting, additional code options become possible with ICD-10-CM.
Documenting and Reporting Postoperative Visits
September 12th, 2023 - Aimee Wilcox
Sometimes we receive questions regarding documentation requirements for specific codes or coding requirements and we respond with information and resources to support our answers. The following question was recently submitted: Are providers required to report postoperative services on claims using 99024, especially if there is no payment for that service? What documentation is required if you are reporting an unrelated Evaluation and Management (E/M) service by the same physician during the postoperative period? 
Understanding Gastroesophageal Reflux Disease and ICD-10-CM Coding
August 22nd, 2023 - Aimee Wilcox
Gastroesophageal reflux disease or GERD for short, is a disease that impacts millions of Americans on a weekly basis. Symptoms are uncomfortable, as are some of the tests used to diagnose it, but understanding the disease, tests, and treatments helps us better understand how to code the disease using ICD-10-CM codes.