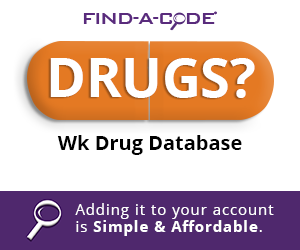 Will CMS Allow Medicare Advantage Organizations to Risk Adjust from Audio-Only Encounters? 
July 13th, 2021 - Aimee Wilcox, CPMA, CCS-P, CST, MA, MT, Director of Content
0 Votes -

Sign in

to vote or comment.
---
As we continue to review the effects the COVID-19 public health emergency (PHE) had on our healthcare system, perhaps one of the most dramatic outcomes was the skyrocketing use of telehealth to obtain healthcare services. Telehealth services are broadly defined as audio-visual (synchronous) communication between the patient and the healthcare provider (physician/nonphysician provider [NPP]). However, as the demand for telehealth services increased, payers and regulatory authorities realized that beneficiaries of both ACA and MA plans experienced difficulties due to limited access to the internet and/or the ability to use this technology to complete an audiovisual encounter. As such, the 1135 waivers and the changes instituted by payers approved reimbursement for audio-only telehealth services. In other words, beneficiaries could have a telephone encounter (audio only) with their healthcare provider to discuss their healthcare needs and the providers could receive full payment for the services as a telehealth encounter, as long as the documentation supported the service provided.
While audio-only telehealth services became a covered benefit during the PHE, CMS put limitations on using the data from those encounters for risk adjustment scoring. Medicare Advantage (MA) plans cannot use the information from these encounters to be scored for risk adjustment; however, it can be used for risk adjustment scoring of ACA plans.
MA beneficiaries have a heightened risk of developing severe COVID-19 infections and complications, struggle more with accessing and using technology, and have a greater number of chronic, comorbid conditions that require regular medical care. To allow a mechanism of protection and access to healthcare services such as audio-only telehealth, but then restrict the use of the information gathered during that encounter from risk adjustment scoring while allowing the ACA plans to use it, has led to the submission of a letter signed by several healthcare leaders, plans, and provider groups to the Secretary of Health and Human Services, Xavier Becerra and the CMS Administrator, Chiquita Brooks-LaSure. This letter pleads for a reconsideration of the diagnoses identified in audio-only encounters as being acceptable for risk adjustment reporting. The letter includes supportive data as to why CMS should allow MA organizations to use data gathered from audio-only telehealth services and includes a request for CMS to increase the look-back period for CY 2021 to 24 months (2019 and 2020) to ensure proper risk adjustment scoring and funding of MA plans which would allow for continued care and would avoid unnecessary cost increases or benefit limitations.
The letter includes the following facts to support their request:
More than 26 million seniors are currently enrolled in Medicare Advantage (MA) with more than 50% of those beneficiaries reportedly using audio-only technology to receive healthcare services
While Medicare has expanded telehealth services to include reimbursement for audio only, they have not yet approved those notes for risk adjustment scoring
A whopping 40% of MA enrollees earn less than $25,000 annually and of those, 35% do not have access to broadband internet in their homes
CMS allows risk adjustment from both video-enabled AND audio-only telehealth encounters for the Affordable Care Act (ACA) plans but NOT for Medicare Advantage plans
This letter was submitted on June 3, 2021, following the April 6, 2020 CMS Announcement of CY 2021 MA Capitation Rates and Part C and Part D Payment Policies, as such it may take some time for an official CMS response to be published.
###
Questions, comments?
If you have questions or comments about this article please contact us. Comments that provide additional related information may be added here by our Editors.
Latest articles: (any category)
Things to Consider Before Upgrading Medical Billing Software
August 11th, 2022 - Find-A-Code
Your practice has utilized the same medical billing software for years. The medical billing staff says it is time for a change. You don't necessarily disagree, but you also don't know where to begin your search for new software. There are so many vendors offering so many products that making sense of it all can be challenging.
Calendar Year 2023 Medicare Advantage and Part C & D Payment Policies
August 9th, 2022 - Aimee L. Wilcox, CPMA, CCS-P, CST, MA, MT
Each year CMS publishes an Advance Notice of the upcoming years Medicare Advantage (MA) Capitation Rates and Part C and Part D Payment Policies and asks for comments related to it. Each of the comments are carefully reviewed and responded to and often are impactful to changes seen between the Advance Notice and final publication referred to as the Rate Announcement. With health equity as a primary focus for 2023, CMS announced some policy changes that may impact your organization.
How CMS Determines Which Telehealth Services are Risk Adjustable
August 9th, 2022 - Aimee L. Wilcox, CPMA, CCS-P, CST, MA, MT
Medicare Advantage Organizations (MAOs) have gone back and forth on whether or not to use data collected from telehealth, virtual Care, and telephone (audio-only) encounters with Medicare beneficiaries for risk adjustment reporting, but the following published documents from CMS cleared that up once and for all by providing an answer to a question specifically related to this question.
OIG Investigates SCAN Health for Risk Adjustment Overpayments With Surprising Results
July 26th, 2022 - Aimee L. Wilcox, CPMA, CCS-P, CST, MA, MT
We've seen a number of OIG risk adjustment data validation (RADV) audits recently where the independent review contractor was simply looking for any codes the payer reported that were not supported by the documentation, in an effort to declare an overpayment was made and monies are due to be repaid. However, it was refreshing to read this RADV audit and discover that the independent review contractor actually identified HCCs the payer failed to report that, while still resulting in an overpayment, was able to reduce the overpayment by giving credit for these additional HCCs. What lessons are you learning from reading these RADV audit reports?
Addressing Trauma and Mass Violence
July 21st, 2022 - Amanda Ballif
After events of mass violence, it's easy to feel helpless, like there is little we can do. In fact, we can help individuals, families, and communities build resilience and connect with others to cope together. The SAMHSA-funded National Child Traumatic Stress Network has developed a range of resources to help children, families, educators, and communities including the following which you can access via links in this article.
The 'Big 2' HIPAA Rules Medical Billing Companies Must Follow
July 20th, 2022 - Find-A-Code Staff
HIPAA covers nearly every aspect of how medical and personal information is collected, utilized, shared, and stored within the healthcare industry. Title II of the rules is applied directly to medical billing companies and independent coders. The 'Big 2' rules that medical billing companies must adhere to revolve around privacy and security.
The Beginning of the End of COVID-19-Related Emergency Blanket Waivers
July 19th, 2022 - Aimee L. Wilcox, CPMA, CCS-P, CST, MA, MT
It appears that the end of the 1135 waivers related to the COVID-19 public health emergency (PHE) has begun. According to CMS, the residents of skilled nursing facilities, long-term care facilities, and inpatient hospice centers have struggled due to the effects of some of the 1135 waivers. CMS is focusing primarily on removing the 1135 blanket waivers that pertain to certain aspects of care, training, and maintenance of these facilities to ensure the weakest of our citizens are guaranteed adequate care.