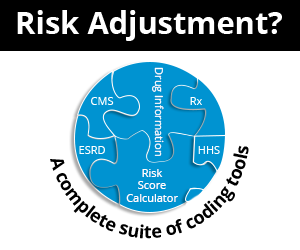 ICD-11 — What's Happening?
April 20th, 2021 - Wyn Staheli, Director of Research
0 Votes -

Sign in

to vote or comment.
---
That's not a typo. This article really is about what is happening with the ICD-11 code set which was released by the World Health Organization (WHO) back in May 2019 and is scheduled to go into effect on January 1, 2022. However, before we break out anti-anxiety medication it should be noted that HIPAA regulations require notification through the rulemaking process before any changes are made to the HIPAA-approved diagnosis code set AND at this point, we don't know if the "powers that be" plan on making any "clinical modification" to what has been released by the WHO. That said, recently there was a meeting by the Education and Implementation Committee so let's discuss what we do know.
Historically, it has been the "clinical modification" for use within the United States that has contributed to the delay when it comes to implementation of the WHO's ICD code set. It appears that the WHO has taken note of how the US and other nations have made modifications and have already incorporated some of those modifications into ICD-11, which hopefully will streamline official adoption of it. For example, cancer registries have been using ICD-O-3 for reporting cancer hisotopathology and according to the WHO website, that information is included within ICD-11.
Two interesting new concepts included in ICD-11 are the addition of "extension codes" and "cluster coding." Extension codes are 4-6 character codes beginning with the letter "X" and represent groups of codes such as anatomy, severity, and substances. They are reported in conjunction with a "stem code" in order to provide additional granularity to the condition(s). Cluster coding is a little different and may include one or more stem code(s) and/or extension code(s). According to the ICD-11 Reference Guide, cluster coding is "an explicit way of marking a cluster of codes that are postcoordinated or jointly used to code one condition."
Note: For more comprehensive information on ICD-11 including the ability to search, and a section on the differences between ICD-10 and ICD-11 (including examples of cluster coding), click HERE.
It seems like the WHO has already done the work to make this code set more flexible in order to meet the needs of other nations which in turn should translate to less time trying to get it implemented for use within the United States. It sounds like there are those who feel like it should happen sooner rather than later, so it will be interesting to see what happens in the next year or so.
###
Questions, comments?
If you have questions or comments about this article please contact us. Comments that provide additional related information may be added here by our Editors.
Latest articles: (any category)
Coding Lesions and Soft Tissue Excisions
April 29th, 2021 - Christine Woolstenhulme, QCC, QMCS, CPC, CMRS
There are several considerations to be aware of before assigning a code for lesions and soft tissue excisions. The code selection will be determined upon the following: Check the pathology reports, if any, to confirm Morphology (whether the neoplasm is benign, in-situ, malignant, or uncertain) Technique Topography (anatomic location) The size Tissue Level Type of closure required Layers ...
58% of Improper Payments due to Medical Necessity for Ventilators
April 29th, 2021 - Christine Woolstenhulme, QCC, QMCS, CPC, CMRS
Proper documentation not only protects the provider, the payer, and the patient, it protects the integrity of the entire healthcare system. When it comes to coverage and documentation for durable medical, the DMEPOS supplier and staff must be familiar with the National and Local Coverage Determinations (NCDs and LCDs) as these are ...
ICD-11 — What's Happening?
April 20th, 2021 - Wyn Staheli, Director of Research
ICD-11 is officially released, but what does that mean for diagnosis coding in the United States? What's really different? This article discusses what has been happening with ICD-11, some interesting things to note about it, as well as links to other important information.
How to Combat COVID-Related Risk Adjustment Losses with the Medicare Annual Wellness Exam
April 12th, 2021 - Aimee Wilcox, CPMA, CCS-P, CST, MA, MT, Director of Content
Identifying new ways to encourage Medicare beneficiaries to schedule and attend their Annual Wellness Exam (AWE) can be difficult, but the Open Enrollment period is a prime time for every payer to identify new beneficiaries and provide a reminder to both new and existing patients that this preventive service does ...
Failure to Follow Payer's Clinical Staff Rules Costs Provider $273K
April 12th, 2021 - Wyn Staheli, Director of Research
Clinical staff (e.g., LPN, RN, MA) provide essential services which allow providers to leverage their time and improve reimbursement opportunities and run their practices more efficiently. There is, however, an ongoing question of how to appropriately bill for clinical staff time. This is really a complex question which comes down to code descriptions, federal or state licensure, AND payer policies. Failure to understand licensing and payer policies led a Connecticut provider organization down a path that ended in a $273,000 settlement with both federal and state governments.
Properly Reporting Imaging Overreads (Including X-Rays)
April 8th, 2021 - Aimee Wilcox CPMA, CCS-P, CST, MA, MT and Wyn Staheli, Director of Content Research
hile many provider groups offer some imaging services in their offices, others may rely on external imaging centers. When the provider reviews images performed by an external source (e.g., independent imaging center), that is typically referred to as an overread or a re-read. Properly reporting that work depends on a variety of factors as discussed in this article.
How Social Determinants of Health (SDOH) Data Enhances Risk Adjustment
March 31st, 2021 - Aimee Wilcox, CPMA, CCS-P, CST, MA, MT, Director of Content
The role of SDOH in overall patient care and outcomes has become a more common topic of discussion among healthcare providers, payers, and policymakers alike. All are attempting to identify and collect SDOH and correlate the data to patient management which is increasingly seen as necessary to address certain health disparities and identify exactly how SDOH affects patient health outcomes. Learn how to address this important subject.