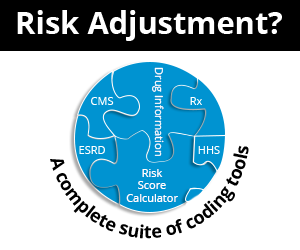 Understanding Skin Biopsy Codes
March 23rd, 2021 - Christine Woolstenhulme, QCC, QMCS, CPC, CMRS
0 Votes -

Sign in

to vote or comment.
---
A biopsy is a procedure to obtain only a portion of a lesion for a pathologic exam. According to the AMA, "The use of a biopsy procedure code (e.g., 11102, 11103) indicates that the procedure to obtain tissue for pathologic examination was performed independently, or was unrelated or distinct from other procedures/services provided at that time."
If only a portion of a lesion is removed to determine its pathology, you should use a biopsy code 11102-11103. If the entire lesion is removed, you also have the option of reporting the shave removal codes 11300-11313 and excision codes for lesions 11400-11646, even if the lesion was sent to pathology.
TIP: Watch for sections with malignant codes and sections for benign lesion codes.

Excision, benign lesion including margins, except skin tag (unless listed elsewhere), scalp, neck, hands, feet, genitalia, 11420-11426.

Excision, malignant lesion including margins, trunk, arms, or legs, 11600-11606.

The difference between partial-thickness vs. full- thickness
Partial-thickness

When sampling only a portion of the thickness of skin or mucous membrane (does not penetrate below the dermis or lamina propria).

Full-thickness

Sampling deep into the tissue, to the dermis or lamina propria, into the subcutaneous or submucosal space
Three distinct Techniques
Tangential Biopsy 11102, 11103
Performed with a sharp blade (e.g., shave, scoop, saucerize, curette) like a flexible biopsy blade, obliquely oriented scalpel, or a curette to remove a sample of epidermal tissue, this can be with or without portions of the underlying dermis. Removal of skin tags has their own set of codes 11200, 11201 not to be confused with lesions. Therapeutic removal using shave technique can also be done as a tangential biopsy using CPT codes, 11300-11313; these are reported for reasons such as a symptomatic lesion that rubs on a waistband or bra, the provider must indicate the purpose of the procedure.


Punch Biopsy 11104, 11105
A punch biopsy is used to obtain a cylindrical tissue sample. A simple closure is included in this procedure.

Incisional Biopsy 11106, 11107
This procedure also requires a sharp blade, and an incisional biopsy will allow the provider to obtain a full-thickness sample via a vertical incision or a wedge deep into the dermis, into the subcutaneous space.

Other types of biopsies in specific anatomic sites will be found through the CPT manual as well such as the following:
Coding
Any combination of biopsies can be reported if applicable as in this example;
11104 X 1, 11103 X 2, 11105 X 1
Only one primary lesion biopsy code is reported during the same encounter using 11102, 11104, or 11106. You can, however, report multiple techniques during the same encounter.
Lesions are billed as separate units of service if samples are taken from different lesions and separate sites.
If a large lesion is sampled at several separate locations or sites using a single biopsy code, then only one code should be reported.
###
Questions, comments?
If you have questions or comments about this article please contact us. Comments that provide additional related information may be added here by our Editors.
Latest articles: (any category)
​​Polysomnography Services Under OIG Scrutiny
September 2nd, 2021 - Raquel Shumway
The OIG conducted a study dated June 2019 wherein they indicated that there were approximately $269 million in overpayments for polysomnography services for the period of 2014 through 2015. According to the OIG "These errors occurred because the CMS oversight of polysomnography services was insufficient to ensure that providers complied with Medicare requirements and to prevent payment of claims that didn't meet those requirements." So what are those requirements?
Medicare Advantage - The Fastest Growing Government-Funded Program Undergoing Multiple Fraud Investigations
August 16th, 2021 - Aimee Wilcox, CPMA, CCS-P, CST, MA, MT, Director of Content
Medicare Advantage is the fastest growing form of government-funded healthcare and the rate of fraud within this segment has come under increased scrutiny. Funding is determined by the health status of each beneficiary; therefore, accurate coding based on detailed documentation makes the medical record vital to the process because some ...
Billing Dental Implants under Medical Coverage
August 12th, 2021 - Christine Woolstenhulme, QCC, QMCS, CPC, CMRS
Implants can be costly to the patient and the provider, and it is crucial to understand how to bill a patient's medical insurance to ensure there is adequate coverage for the best treatment. Implants are commonly billed in a dental office under a patient's medical benefits.    Implants could be considered ...
New Codes for COVID Booster Vaccine & Monoclonal Antibody Products
August 10th, 2021 - Wyn Staheli, Director of Research
New codes have been announced for the COVID-19 booster vaccine, Novavax vaccine, and monoclonal antibody treatment.
Medicare's ABN Booklet Revised
July 29th, 2021 - Wyn Staheli, Director of Research
The "Medicare Advance Written Notices of Non-coverage" booklet, published by CMS's Medicare Learning Network, was updated. This article discusses the changes to this booklet regarding the use of the ABN.
Chronic Pain Coding Today & in the Future
July 19th, 2021 - Wyn Staheli, Director of Research
Properly documenting and coding chronic pain can be challenging. As is commonly the case with many conditions, over the years, there has been a shift in the identification of different types of pain, including chronic pain. Understanding where we are now and where we are going will help your organization prepare for the future by changing documentation patterns now.
How Does Global and Professional Direct Contracting (GPDC) Affect Risk Adjustment?
July 15th, 2021 - Aimee Wilcox, CPMA, CCS-P, CST, MA, MT, Director of Content
CMS recently announced the 53 Direct Contracting Entities (DCEs) that will be participating in the April 1, 2021 through December 31, 2021 Global and Professional Direct Contracting (GPDC) Model. Among those participating is Clover Health Partners, who runs an in-home primary care program that has the potential to help Medicare ...