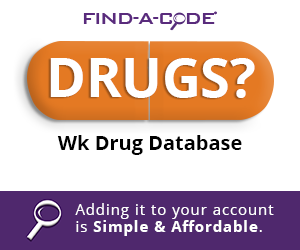 New and Exciting Changes in the Dental Industry
August 26th, 2020 - Christine Taxin - Links 2 Success
---
My colleagues and I are nerds for information on all things billable-or not billable-in the worlds of dental and medical insurance. One of the most puzzling challenges for me over the past 15 years of teaching has been to understand why we on the dental side are segregated out of medical insurance. After all, oral health is both essential and integral to our overall health.
After these last few months, I think it's safe to say that everyone now has a better understanding of the word "transmission." Patients are talking about it and want to know how they can stay healthy besides wearing a mask. Guess what that mask is covering? That is right: your mouth! So, why have we never talked about that before? The mouth is the only opening on your body that a doctor can investigate without inserting a tube or making an incision.
More and more it is understood that your mouth is the gateway to health, and some changes in the world of insurance billing are beginning to reflect that. Oral medicine has now become the eleventh dental specialty recognized by the National Commission on Recognition of Dental Specialties and Certifying Boards. Harvard's dental school made one of those bridges 150 years ago:
"Harvard dental students have always spent more than a year of their education attending the same classes as their medical school peers. They learn just as much about what is going on in the chest cavity as the oral cavity. Under a new curriculum, in their second year, they work in a primary care clinic in the dental school, side by side with fourth-year dental students, nurse practitioners, and primary care physicians to learn how to assess a patient's overall health. I have had the honor of teaching medical billing, the documentation that meets Medical Necessity Guidelines for both dental and medical. We also worked on setting up the professors that work within the clinic to be Medical Providers." —Bruce Donoff, DMD; Dean, Harvard School of Dental Medicine
The Henry Ford Medical Center (HFMC) is another institution showing leadership with patients since they understand that poor oral health is linked to hypertension, heart disease, diabetes, pregnancy complications, and transmission of viral and bacterial germs throughout the body. Poor oral health is also a threat to others through interactions such as kissing, eating off the same fork, or taking a drink from someone else. HFMC handles all emergency patients by the type of provider they require. Each patient must discuss their medical need and health history to determine who should be assigned to their care. Would you want to see a heart doctor if you were having pain in the oral cavity? Of course not. HFMC has found that the more information they gather prior to treatment, the more money they can save the hospital and the medical plans that are paying.
Payment models are slowly evolving, too. Cross coding and billing for dental services has now become commonplace. This is momentous when you think about it—particularly considering the limitations and treatments that are no longer covered under dental, such as bone grafts. Patients can have dental services that are diagnosed as medically necessary billed to their medical insurance plan. This is a choice that is beneficial to both patients and providers; it is not about providers accepting payment for full fee and allowing a patient to use the benefits they have.
Perhaps the biggest change has been within Medicare. No longer is it Grandma's insurance; it is new and exciting to all who are now buying Medicare Advantage plans that include oral care. Many dental practice software systems include options for medical billing, and Dental Medical Billing teaches billers how to use the sites that are recommended by most medical plans, except for Medicaid. Our Dental Coders have never had official training and we are now working with the AMA to solve this problem with courses that are specific to cross-coding billers to receive credentials within the medical community. We have set up basic, advanced, and separate modules for Sleep Apnea, TMD, Sedation, Oral Surgery, and Implants-and we continue to expand the new credentialing needed to become a certified coder. Our partnership with QPro, Find-A-Code, and InnoviHealth has been nothing short of amazing.
The vision of unifying dental and medical billing has started to take hold, so let us all work together to help it continue to grow.
Medical Certifications
In the healthcare industry, it is essential to know the codes and regulations necessary for properly billing and documenting patient encounters. Ever-changing regulations and code requirements mean that those involved in this industry need to stay current with the new trends and challenges. Reimbursement by third-party payers is about more than just sending in a bill. Medical coding and billing certifications through QPro lets employers and other organizations know that you understand these requirements.
QPro (Qualified Professionals) is a member support system dedicated to enhancing coding and management through certification for healthcare coders and managers. Through increased knowledge of coding principles, changes in coding policies, and the experiences of fellow coders and managers in resolving office challenges, QPro members confidently code for maximum and ethical reimbursement.
Benefits of Certification
Provides credible evidence of your commitment to compliance and your profession.
Demonstrates that you are a professional.
Validates that you have attained a competent level of knowledge in your certified area.
Employers recognize the value of certified employees. Those with certifications are often paid higher than those who are not certified.
Continuing education is required for certification and, unlike a degree, shows an ongoing commitment to excellence.
QPro Membership is most beneficial to medical practice managers and coders. However, it is open to all who wish to maintain best practices in the medical industry. They demonstrate knowledge and the ability to provide medical coding and billing in following current coding and reimbursement standards and principles. Membership helps you maintain credentials by offering continuing education (CEUs) and support.
Additional Articles:
STAT- It's time to break down the wall between dentistry and medicine
AMA- How to select a practice management system
###
Questions, comments?
If you have questions or comments about this article please contact us. Comments that provide additional related information may be added here by our Editors.
Latest articles: (any category)
Reporting Modifiers 76 and 77 with Confidence
April 18th, 2023 - Aimee Wilcox
Modifiers are used to indicate that a procedure has been altered by a specific circumstance, so you can imagine how often modifiers are reported when billing medical services. There are modifiers that should only be applied to Evaluation and Management (E/M) service codes and modifiers used only with procedure codes. Modifiers 76 and 77 are used to identify times when either the same provider or a different provider repeated the same service on the same day and misapplication of these modifiers can result in claim denials.
Five Documentation Habits Providers Can Use Implement to Improve Evaluation & Management (E/M) Scoring
April 11th, 2023 - Aimee Wilcox
Provider education on E/M coding updates is vital to the success of any organization, but how do you whittle down the massive information into bite-sized pieces the providers can learn in just a few minutes? Check out the five steps we have identified to teach providers in just a few minutes that can significantly impact and improve coding outcomes.
Second Quarter 2023 Updates are Different This Year
April 6th, 2023 - Wyn Staheli
The second quarter of 2023 is NOT business as usual so it is important to pay attention to ensure that organizational processes and training take place to avoid mistakes. Not only have ICD-10-CM coding updates been added to the usual code set updates (e.g., CPT, HCPCS, ICD-10-PCS), but the end of the COVID-19 Public Health Emergency will bring about changes that will also take place during the quarter (but not on April 1, 2023.
7 Measures Developed by the HHS Office of Inspector General (OIG) to Identify Potential Telehealth Fraud
March 28th, 2023 - Aimee Wilcox
A recent review of telehealth services reported in Medicare claims data during the pandemic where these seven measures for identifying suspected fraud, waste, and abuse were applied, revealed more than a thousand Medicare providers potentially committed fraud during this period. What are the measures the OIG applied during their review, and how will that impact future telehealth guidelines moving forward?
MUEs and Bilateral Indicators
March 23rd, 2023 - Chris Woolstenhulme
MUEs are used by Medicare to help reduce improper payments for Part B claims. This article will address the use of the National Correct Coding Initiative (NCCI) and Medically Unlikely Edits (MUEs) and how they are used by CMS.
It is True the COVID-19 PHE is Expiring
March 16th, 2023 - Raquel Shumway
The COVID-19 PHE is Expiring, according to HHS. What is changing and what is staying the same? Make sure you understand how it will affect your practice and your patients.
Billing Process Flowchart
March 2nd, 2023 -
The Billing Process Flowchart (see Figure 1.1) helps outline the decision process for maintaining an effective billing process. This is only a suggested work plan and is used for demonstration purposes to illustrate areas which may need more attention in your practice's policies and...