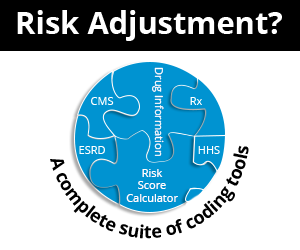 Medical Necessity using Soap can prevent a future audit!
June 15th, 2020 - Christine Taxin
0 Votes -

Sign in

to vote or comment.
---
Medical Necessity using Soap can prevent a future audit!
How Do I Correctly Document all my notes on every patient regardless of the insurance I am billing?
Medically necessary care is the reasonable and essential diagnostic, preventive, and treatment services (including supplies, appliances, and devices) and follow-up care as determined by qualified health care providers, in treating any condition, disease, injury, or congenital or developmental malformation. includes all supportive health care services that, in the judgment of the attending dentist, are necessary for the provision of best quality therapeutic and preventive oral care.
Dental care is medically necessary to prevent and cut orofacial disease, infection, and pain, to restore the form and function of the dentition, and to correct facial disfiguration or dysfunction.
The term clinical medical necessity is also often used. Health insurance companies supply coverage only for health‐related related services that they define or determine to be medically necessary.
Use a SOAP outline that will explain to any insurance company the reasons for treatment. This should always be used to prevent the documentation from being completed incorrectly.
All documentation is not just used to prove medical necessity but to show that the provider provided the treatment with the correct information and followed the rules of documentation needed to prevent an audit, which could turn your life upside down.
Here are some examples of what some third-party payers are currently including in their medically necessary verbiage:
Treatment is consistent with the symptoms or diagnosis of the illness, injury, or symptoms under review by the provider of care.
Treatment is necessary and consistent with accepted professional medical standards (i.e., not experimental, or investigational).
Treatment is not given primarily for the convenience of the patient, the attending provider, or other provider or supplier.
Treatment is given at the most correct level that can be supplied safely and effectively to the patient and is neither more nor less than what the patient is needing at that specific point in time.
The disbursement of medical care and/or treatment must not be related to the patient's or the third-party payer's monetary status or benefit.
Documentation of all medical care should accurately reflect the need for and outcome of the treatment.
Treatment or medical services deemed to be medically necessary by the provider of those services,(e.g., dentist, therapist, clinician, etc.) does not imply or infer that the service(s) provided will be covered by or deemed a medically necessary service payable by a third-party insurance payer.
###
Questions, comments?
If you have questions or comments about this article please contact us. Comments that provide additional related information may be added here by our Editors.
Latest articles: (any category)
HIPAA Penalty Changes
January 11th, 2021 - Wyn Staheli, Director of Research
On January 5, 2021, H.R. 7898 was signed into law by President Trump. This new law modifies the HITECH Act such that when an organization experiences a breach, fines and/or penalties may be reduced if (for at least a year) they have instituted "recognized security practices" as defined within the law.
CDT and CPT - The Same but Different!
December 8th, 2020 - Christine Woolstenhulme, QCC, QMCS, CPC, CMRS
Reporting a CPT code for an evaluation of a patient is based on time and if the patient is a new or established patient. Evaluation and Management codes are different than other codes, it is important to understand how they are used, prior to 2021 they were based on a ...
How to Search Find-A-Code for Medicare Policies and Guidelines — LCDs, NCDs and Articles —
November 18th, 2020 - Raquel Shumway
Help for Searching Find-A-Code when searching for Medicare Policies and Guidelines — LCDs, NCDs and/or Articles.
Cross-A-Code Instructions in Find-A-Code
November 18th, 2020 - Raquel Shumway
Cross-A-Codeis a toll found in Find-A-Code which helps you to locate codes in other code sets that help you when submitting a claim.
COVID Vaccine Codes Announced
November 11th, 2020 - Wyn Staheli, Director of Research
On November 10, 2020, the American Medical Association (AMA) announced the addition of two new codes which will be used for the new COVID-19 vaccines along with 4 new administration codes to be used when reporting the administration of these vaccines.
Are You Aware of the 2021 Star Rating System Updates?
November 5th, 2020 - Aimee Wilcox, CPMA, CCS-P, CST, MA, MT, Director of Content
Each year the Centers for Medicare & Medicaid Services (CMS) publishes the Star Ratings System Updates for Medicare Advantage (Part C) and Medicare Prescription (Part D). This rating system was developed to help beneficiaries identify and select the health plans that best meet their needs, specifically addressing main issues:  Quality of ...
Special Needs Plans Help Beneficiaries and Risk Adjustment Reporting
October 22nd, 2020 - Aimee Wilcox, CPMA, CCS-P, CST, MA, MT, Director of Content
It is no secret that Medicare and Medicaid are steadily moving towards their goal of value-based health care. Medicare Part C (Medicare Advantage) identifies and rewards payers, and subsequently their providers, for increasing the efficiency and quality of care they provide to Medicare...