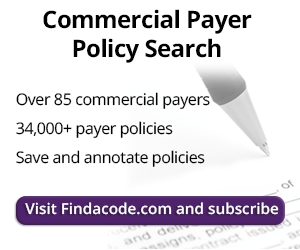 Additional Practice Reopening Tips
June 1st, 2020 - Wyn Staheli, Director of Research
0 Votes -

Sign in

to vote or comment.
---
Update Policies and Procedures Manual
Even though the federal government has issued reopening guidelines, it is critical to follow your state-specific guidelines. Be sure to check your state website for guidelines related to medical practices. Also be sure that your Policies and Procedures Manual is updated to include information and instructions pertaining to these guidelines and protocols. See the "Additional Considerations and Helpful Resources" section of the article, "Getting Your Practice Back on Track" for ideas and suggestions.
Malpractice Insurance
There are some federal protections which protect healthcare workers when performing services related to COVID-19; however, it does not cover all situations. The American Medical Association (AMA) wrote a letter to the National Governors Association urging them to extend additional protections. Be sure to contact your medical malpractice liability insurance carrier to ensure that you have sufficient coverage. They may have policies they recommend that you implement. Follow their recommendations to ensure that your organization is sufficiently covered.
Mental Health Screenings and Support
A significant factor of any disaster is the impact on the mental health of the public as well as healthcare providers. Behavioral healthcare providers are currently overwhelmed; based on research from previous disasters, it is extremely likely that mental health needs will only continue to increase. Therefore, all healthcare providers need to pay close attention to their own mental health and that of their staff and their patients at this time. Watch for warning signs and ask questions.
The American Hospital Association has some self-help resources, and the Mental Health America group has some online screenings. Some screening services can be billed to insurance. The Affordable Care Act requires insurance payers to provide coverage for certain preventive services such as:
Be aware of individual payer preferences regarding codes to bill, frequency of services, and documentation requirements. Some services are for annual screenings, which may have already been provided this year, so verify individual payer coverage.
We also recommend the Substance Abuse and Mental Health Services Administration (SAMHSA) website for a list of screening tools which may be used when providing these services.
###
Questions, comments?
If you have questions or comments about this article please contact us. Comments that provide additional related information may be added here by our Editors.
Latest articles: (any category)
Additional COVID-19 Testing Codes Announced
June 29th, 2020 - Wyn Staheli, Director of Research
New coronavirus antigen testing codes announced. These are effective immediately.
HCPCS Codes Were NOT all Created for the Same Purpose
June 29th, 2020 - Christine Woolstenhulme, QCC, QMCS, CPC, CMRS
Have you ever wondered why you were unable to find a particular product/code with our DMEPOS search? When looking for HCPCS Level II codes, there are several kinds of codes and not all HCPCS codes were created for the same purpose. If you are searching for a certain HCPCS product ...
Should I Bill Dental or Medical?
June 16th, 2020 - Christine Taxin
While you likely find yourself focusing on fewer patients and more on emergency care, it's a good time to understand how medical billing can allow patients with active infection in the oral cavity to seek the treatment they need. Forms need to be filled out correctly, and you must carefully follow ...
Newest Launch - We Now Have Outpatient Facility Pricing!
June 15th, 2020 - Christine Woolstenhulme, QCC, CMCS, CPC, CMRS
Our newest feature launch offers UCR pricing for Outpatient Facility. We recently released pricing information based on databases of insurance claims from private-sector health care providers.Usual, customary, and reasonable charges (UCR) are medical fees used when there are no contractual pricing agreements and are used by certain healthcare plans and third-party payers to generate ...
Medical Necessity using Soap can prevent a future audit!
June 15th, 2020 - Christine Taxin
Medical Necessity using Soap can prevent a future audit! How Do I Correctly Document all my notes on every patient regardless of the insurance I am billing? Medically necessary care is the reasonable and essential diagnostic, preventive, and treatment services (including supplies, appliances, and devices) and follow-up care as determined by qualified ...
MEGA- NCCI Edit Changes - WHO Knew?
June 10th, 2020 - Christine Woolstenhulme, QCC, CMCS, CPC, CMRS
There was no huge announcement when CMS released new files in April. The files that were released on April 7, 2020, actually replaced files to update the NCCI edits on Procedure to Procedure (PTP) edits and Medically Unlikely Edits (MUE).  The updated files included; 291,902 Deleted Procedure to Procedure (PTP) edits 197  Deleted Medically Unlikely ...
Proposed Risk Adjustment Changes
June 4th, 2020 - Wyn Staheli, Director of Research
On June 2, 2020, HHS published two proposed changes to the Risk Adjustment Data Validation (RADV) protocols for HHS-Operated Risk Adjustment Programs.