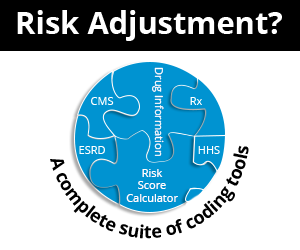 Special COVID Laboratory Specimen Coding Information
April 21st, 2020 - Wyn Staheli, Director of Research
0 Votes -

Sign in

to vote or comment.
---
With all the new laboratory test codes that have been added due to the current public health emergency (PHE), there are a few additional guidelines CMS has released about collecting samples to perform the testing. Please keep in mind that these guidelines are by CMS and may or may not apply to other commercial payer policies.
Specimen Collection Coding
During this PHE, for their own safety or the safety of others, patients are confined to their homes to minimize the risk of exposure. Therefore, in order to obtain testing, new codes and methodologies have been put into place.
To report the collection of a specimen for COVID-19 testing, report one of the following codes (as applicable):
Specimen collection for severe acute respiratory syndrome coronavirus 2 (SARS-CoV-2) (Coronavirus disease [COVID-19]);
G2023 - any specimen source
G2024 - from an individual in an SNF or by a laboratory on behalf of an HHA, any specimen source
Additionally, if a patient is homebound (see definition below), a healthcare provider will need to travel in order to obtain the specimen. To report travel incurred obtaining a specimen, report one of the following codes (as applicable):
Travel allowance one way in connection with medically necessary laboratory specimen collection drawn from home bound or nursing home bound patient;
P9603 - prorated miles actually travelled
P9604 - prorated trip charge
CMS Definition of Homebound
According to the "Medicare and Medicaid Programs; Policy and Regulatory Revisions in Response to the COVID-19 Public Health Emergency" Final Rule, "the definition of 'confined to the home' (that is, 'homebound') allows patients to be considered 'homebound' if it is medically contraindicated for the patient to leave the home." They gave the following examples during this PHE:
A physician has determined that it is medically contraindicated for a beneficiary to leave the home because he or she has a confirmed or suspected diagnosis of COVID-19
A physician has determined that it is medically contraindicated for a beneficiary to leave the home because the patient has a condition that may make the patient more susceptible to contracting COVID-19.
It should be noted that CDC guidelines specifically advise older individuals to stay at home, except for getting medical care. So older adults who are self-quarantining on their own — meaning that they have not been instructed by a healthcare provider to do so — would not be considered homebound for Medicare purposes unless "...there exists a normal inability for an individual to leave home and leaving home would require a considerable and taxing effort."
Documentation of Laboratory Specimen Collection of Homebound Patient
It is necessary that the documentation clearly identifies how the patient meets the "homebound" requirement; however, CMS has noted "that paper documentation of miles traveled is not required and laboratories can maintain electronic logs with that information."
###
Questions, comments?
If you have questions or comments about this article please contact us. Comments that provide additional related information may be added here by our Editors.
Latest articles: (any category)
​​Polysomnography Services Under OIG Scrutiny
September 2nd, 2021 - Raquel Shumway
The OIG conducted a study dated June 2019 wherein they indicated that there were approximately $269 million in overpayments for polysomnography services for the period of 2014 through 2015. According to the OIG "These errors occurred because the CMS oversight of polysomnography services was insufficient to ensure that providers complied with Medicare requirements and to prevent payment of claims that didn't meet those requirements." So what are those requirements?
Medicare Advantage - The Fastest Growing Government-Funded Program Undergoing Multiple Fraud Investigations
August 16th, 2021 - Aimee Wilcox, CPMA, CCS-P, CST, MA, MT, Director of Content
Medicare Advantage is the fastest growing form of government-funded healthcare and the rate of fraud within this segment has come under increased scrutiny. Funding is determined by the health status of each beneficiary; therefore, accurate coding based on detailed documentation makes the medical record vital to the process because some ...
Billing Dental Implants under Medical Coverage
August 12th, 2021 - Christine Woolstenhulme, QCC, QMCS, CPC, CMRS
Implants can be costly to the patient and the provider, and it is crucial to understand how to bill a patient's medical insurance to ensure there is adequate coverage for the best treatment. Implants are commonly billed in a dental office under a patient's medical benefits.    Implants could be considered ...
New Codes for COVID Booster Vaccine & Monoclonal Antibody Products
August 10th, 2021 - Wyn Staheli, Director of Research
New codes have been announced for the COVID-19 booster vaccine, Novavax vaccine, and monoclonal antibody treatment.
Medicare's ABN Booklet Revised
July 29th, 2021 - Wyn Staheli, Director of Research
The "Medicare Advance Written Notices of Non-coverage" booklet, published by CMS's Medicare Learning Network, was updated. This article discusses the changes to this booklet regarding the use of the ABN.
Chronic Pain Coding Today & in the Future
July 19th, 2021 - Wyn Staheli, Director of Research
Properly documenting and coding chronic pain can be challenging. As is commonly the case with many conditions, over the years, there has been a shift in the identification of different types of pain, including chronic pain. Understanding where we are now and where we are going will help your organization prepare for the future by changing documentation patterns now.
How Does Global and Professional Direct Contracting (GPDC) Affect Risk Adjustment?
July 15th, 2021 - Aimee Wilcox, CPMA, CCS-P, CST, MA, MT, Director of Content
CMS recently announced the 53 Direct Contracting Entities (DCEs) that will be participating in the April 1, 2021 through December 31, 2021 Global and Professional Direct Contracting (GPDC) Model. Among those participating is Clover Health Partners, who runs an in-home primary care program that has the potential to help Medicare ...