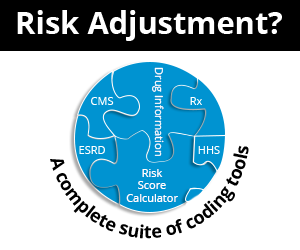 Global obstetric package
March 21st, 2009 - Codapedia Editor
0 Votes -

Sign in

to vote or comment.
---
Payment for obstetrical services is packaged into a single payment when the physician practice provides all of the components of the service. There are CPT® codes for each component, however, when the practice needs to bill only part of the service. Physicians in a group of the same specialty are considered one physician, so it would not be appropriate to bill individual components when the entire service was performed by a single OB group.
The global OB package is defined in the CPT® book as including all of the care of an uncomplicated pregnancy, from the first prenatal visit, through delivery, until the postpartum visit. According to CPT®, complications during pregnancy may be billed separately.
The OB package starts with the first OB visit: when the group begins the data collection and service. It is not correct to bill that first visit with an E/M code, according to ACOG. (American College of Obstetrics and Gynecology.) If the patient comes in for a brief visit to confirm their pregnancy, that is separately billable. However, with the availability of home pregnancy tests, most patients know they are pregnant, and call to schedule their first OB visit. If the patient is scheduled for this OB visit, it is part of the global OB package and is not separately reimbursable.
The package includes the pre-natal visit monthly up to 28 weeks, biweekly until 36 weeks and weekly until delivery. The weight, blood pressure, fetal heart tones, history, physical exam and routine chemical urinalysis are included in the package. The history and physical performed when admitting the patient for delivery is part of the package, as well as management of uncomplicated labor and delivery.
A physician practice may bill patients for some services outside the package. A patient with complications, and requires more than the usual visits may be billed with office visits during the prenatal period. Use the complication first (hypertension, etc) and the pregnancy diagnosis second for these visits billed outside the global package. Bill these when they occur, not at the end of the delivery.
Can a practice be paid for seeing patients who present with a question of being in labor, but who are sent home? Typically insurance companies will pay for these services if the patient does not delivery (because the H&P for delivery is part of the package) within the next 24-48 hours. Payer policies vary. What codes does the physician use? Typically, these patients have outpatient status, so the physician code will be either observation admission, or office/outpatient service. Be very careful about billing for an observation admission: even the lowest level of observation admission requires a significant amount of documentation: for the history: 4 HPI elements, 2-9 systems in the ROS, and all three of past medical, family and social history; for the exam: a detailed, 12 bullet exam (for the 1997 guidelines). If the physician does not provide that level of service, bill only for an office visit.
###
Questions, comments?
If you have questions or comments about this article please contact us. Comments that provide additional related information may be added here by our Editors.
Latest articles: (any category)
Important Podcast on Dental to Medical Billing
September 21st, 2020 - Christine Woolstenhulme, QCC, QMCS, CPC, CMRS
Be sure and check out this discussion with LaMont Leavitt (CEO of innoviHealth) and Christine Taxin (Adjunct professor at New York University, President of Dental Medical Billing, and Links2Success).  Some of the resources and tools they discuss will help you with your dental coding/billing and education. Do You Have All the Right ...
More COVID-19 Codes Added as of September 8, 2020
September 15th, 2020 - Wyn Staheli, Director of Research
The American Medical Association (AMA) recently announced the addition of two more CPT codes in relation to COVID and the Public Health Emergency (PHE). Codes 99702 and 86413 were posted to the AMA website on Tuesday, September 8, 2020 and new guidelines have been added as well.
Not Following the Rules Costs Chiropractor $5 Million
September 1st, 2020 - Wyn Staheli, Director of Research
Every healthcare office needs to know and understand the rules that apply to billing services and supplies. What lessons can we learn from the mistakes of others? What if we have made the same mistake?
New Value-Based Payment Models for Primary Care (Primary Care First and Direct Contracting)
August 28th, 2020 - Jared Staheli
This article summarizes the new Medicare value-based payment models: Primary Care First and Direct Contracting.
Podcast - Do you have all the right Dental resources needed to succeed in Dental Medical Billing and Coding?
August 27th, 2020 - Innoventrum
Discussion between innoviHealth CEO, LaMont Leavitt and Guest speaker, Christine Taxin who is an Adjunct professor at New York University, and President of Dental Medical Billing and Links2Success about making sure you have all the right Dental resources needed to succeed in Dental Medical Billing and Coding. ...
Is COVID-19 Causing Risk Adjustment "Gotcha's"?
August 27th, 2020 - Wyn Staheli, Director of Research
The COVID-19 public health emergency (PHE) has created some possible problems when it comes to risk adjustment. Be sure your organization has implemented policies and procedures to try and overcome these new hurdles.
New and Exciting Changes in the Dental Industry
August 26th, 2020 - Christine Taxin - Links 2 Success
My colleagues and I are nerds for information on all things billable—or not billable—in the worlds of dental and medical insurance. One of the most puzzling challenges for me over the past 15 years of teaching has been to understand why we on the dental side are segregated out of ...