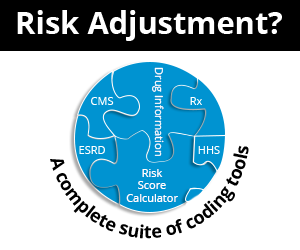 The difference between Jones and Proximal Diaphyseal Fractures of the Fifth Metatarsal (2018-10-23)
March 5th, 2020 - Chris Woolstenhulme, QCC, CMCS, CPC, CMRS
0 Votes -

Sign in

to vote or comment.
---
Distinguishing the difference between Jones and Proximal Diaphyseal Fractures of the Fifth Metatarsal can be complicated, here are some examples from PubMed;
A Jones fracture currently is defined as an acute fracture of the fifth metatarsal at the junction between the proximal diaphysis and metaphysis of the fifth metatarsal without distal extension beyond the fourth to fifth intermetatarsal articulation.
Tuberosity avulsion fracture (also known as pseudo-Jones fracture or dancer's fracture)
A proximal diaphyseal fifth metatarsal stress fracture is defined as a stress fracture in the zone of the proximal fifth metatarsal immediately distal to the Jones fracture's anatomic area.
###
Questions, comments?
If you have questions or comments about this article please contact us. Comments that provide additional related information may be added here by our Editors.
Latest articles: (any category)
COVID-19 Chiropractic Resources
March 31st, 2020 - Wyn Staheli, Director of Research
COVID-19 Chiropractic Resources contains current, updated information regarding COVID-19. Included are lists of webinars, articles, websites and links pertaining to the ongoing changes.
CMS-Coverage for Therapeutic Shoes for Individuals with Diabetes
March 31st, 2020 - Chris Woolstenhulme, QCC, CMCS, CPC, CMRS
Therapeutic shoes and inserts can play a vital role in a diabetic patient's health. Medicare may cover one pair every year and three pairs of custom inserts each calendar year if the patient qualifies and everything is handled correctly.  Medicare Benefit Policy Manual explains what is needed for a person with diabetes to ...
Providing Telehealth Services During COVID-19 Crisis
March 30th, 2020 - Wyn Staheli, Director of Research
The rules for providing telehealth services during this pandemic have changed and some requirements have been waived. Please keep in mind that "waiving requirements" does not mean that anything goes. Another important consideration is that Medicare and private payers may likely have different rules so you need to make sure that you know individual payer requirements during this time.
Spotlight: UCR Fees are Available on DRGs- Check it Out!
March 30th, 2020 - Brittney Murdock, QCC, CMCS, CPC
Check out the information page on any DRG! Look up DRGs by going to the list of DRG codes found under the Codes tab at the top of the page, or simply type in the desired DRG by using the search bar on the homepage. When using the search bar, be sure you have the ...
Interprofessional Consult Services
March 27th, 2020 - Namas
The recent coronavirus crisis has brought non-face-to-face services to the forefront of coding and billing conversations. With the entire healthcare industry focused on caring for patients during an unprecedented and fast-moving pandemic, the goal of increasing patient access while reducing the risk of spreading infection has become paramount. In this climate, ...
2020 Medicare Part D Coverage Gap (AKA donut hole)
March 26th, 2020 - Chris Woolstenhulme, QCC, CMCS, CPC, CMRS
Not every Medicare drug plan has complete coverage for prescription drugs - most have some sort of coverage gap, known as the "Donut Hole". The coverage gap is a temporary limit on coverage under the drug plan. This coverage gap will not affect everyone and begins after you have used ...
LATEST COVID-19 INFORMATION FOR BILLING NON-FACE-TO-FACE SERVICES
March 26th, 2020 - Namas
Healthcare providers and the population at large are concerned about safe access to care considering the COVID-19 pandemic. As a result, we have received many inquiries this week about how to bill for "telehealth" services. Let's first address that true telehealth services have some pretty stringent requirements from CMS, including that ...