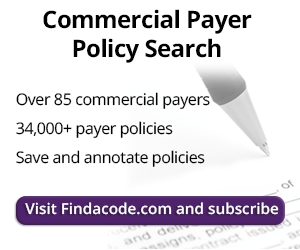 Help is on the way!
September 17th, 2019 - Christine Taxin
0 Votes -

Sign in

to vote or comment.
---
Dental carriers are starting to deny coverage for treatment considered a medical necessity! Dental offices are just charging the patient for those services or patients are refusing the treatment. Have you considered why that service should be full fee for the patient when they have coverage under their medical insurance? Dental offices who have NEVER had to consider billing medical insurance are faced with the prospect of either being able to bill medical (correctly) or telling their patients that they will not assist them in getting the benefits, and possibly care, they deserve.
Have you received dental insurance EOBS that say you need to bill medical for services that you have always billed to them? Well, regulations and policies that you must follow to ensure correct billing and protect your practice have changed. Do not forget the dental world can change the contracts you have had and never really ask you to read them. Of course, the choice is yours, but will you be able to keep your patients happy when less treatments are covered under their dental plan?
We are available to help you. Join us at dentalmedicalbilling.com use DMBTrial for a free month of learning the changes.
If your office treats any of the following procedures, you will need to understand the changes in the billing systems for Oral Physicians.
Traumatic injuries (falls, auto accidents, sports injuries, fights)
TMD treatment
Sleep apnea
Medically necessary orthodontics
Excisions and biopsies
Periodontal issues due to medical conditions such as diabetes, use of medications, pregnant women.
These conditions will include the use of implants, CBCT Scans, x-rays, extractions, appliance therapy, and periodontal issues.
We can provide you with all the training you need including hygiene training to have your hygiene department grow beyond your dreams. We know that some of us are working with teams that have had no official training on billing so we can help them become certified coders through our relationship with medical billing groups who will administer the tests after training with us so your biller has the ability to move your practice to the next level.
###
Questions, comments?
If you have questions or comments about this article please contact us. Comments that provide additional related information may be added here by our Editors.
Latest articles: (any category)
Proposed Risk Adjustment Changes
June 4th, 2020 - Wyn Staheli, Director of Research
On June 2, 2020, HHS published two proposed changes to the Risk Adjustment Data Validation (RADV) protocols for HHS-Operated Risk Adjustment Programs.
Additional Practice Reopening Tips
June 1st, 2020 - Wyn Staheli, Director of Research
As practices begin reopening across the nation, there are several things that need to be considered. Policies and Procedures Manuals need to be updated, malpractice carriers need to be contacted and everyone needs to consider mental health screenings and support.
Where is the CCI Edit with Modifier 25 on E/M?
May 20th, 2020 - Christine Woolstenhulme, QCC, CMCS, CPC, CMRS
If you are not seeing a CCI edit when reporting an E/M code with a certain procedure, it may be that there is no edit. CMS does not have a CCI edit for every CPT code, however, there are still general coding rules that must be followed.  The use of Modifier 25 is one example ...
Packaging and Units for Billing Drugs
May 18th, 2020 - Christine Woolstenhulme, QCC, CMCS, CPC, CMRS
To determine the dosage, size, doses per package and how many billing units are in each package, refer to the NDC number. Take a look at the following J1071 - Injection, testosterone cypionate, 1mg For example; using NCD # 0009-0085-10 there are 10 doses of 100 mL (100 mg/mL = 1 mL and there are ...
Getting Your Practice Back on Track
May 12th, 2020 - Wyn Staheli, Director of Research
As we begin returning back to work, we will all face a new normal. The COVID-19 pandemic has changed the face of business. While it has certainly been a challenge to keep up with the ever-changing regulations (that's likely to continue for a little longer), exciting new opportunities have also been created, such as the expansion of telemedicine. There's also the maze of government funding that needs to be navigated and an increased awareness of OSHA standards to implement.
ICD-10-CM - Supplement information for E-Cigarette/Vaping Reporting
May 5th, 2020 - Christine Woolstenhulme, QCC, CMCS, CPC, CMRS
The CDC has released additional information and coding guidance for reporting encounters related to the 2019 health care encounters and deaths related to e-cigarette, or vaping, product use associated lung injury (EVALI).  The update offers coding scenarios for general guidance, poisoning and toxicity, substance abuse and signs and symptoms.  ICD-10-CM Official Coding Guidelines - ...
Additional Telehealth Changes Announced by CMS
May 4th, 2020 - Wyn Staheli, Director of Research
On April 30, 2020, CMS announced additional sweeping changes to meet the challenges of providing adequate healthcare during this pandemic. These changes expand the March 31st changes. The article covers some of the key changes. See the official announcement in the references below.