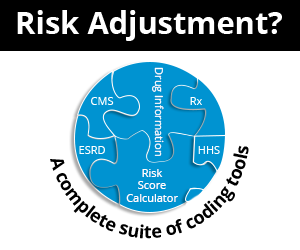 Are you Treating & Billing Medical Patients Tooth Infections
July 16th, 2019 - Christine Taxin
---
A tooth infection, or an abscessed tooth, generally occurs as a result of tooth decay and poor oral hygiene. However, it can also develop due to previous dental work or traumatic injury. When an infection occurs, it causes a pocket of pus to form in the mouth as a result of an overgrowth of bacteria. This infection often causes swelling, pain, and sensitivity in the area. Without treatment, the infection may spread to other areas of the jaw or even the brain.
Dental decay and cavities are very common. As one article notes, up to 91% of adults ages 20–64 have cavities. Also, around 27% of people in the same age group have untreated tooth decay. Treating tooth decay early is important to prevent complications such as tooth infections.
Anyone who experiences a tooth infection should see a dentist right away to prevent the infection from spreading.
One of the first things a dentist will likely recommend is an antibiotic to kill the infection. Some antibiotics work better than others for tooth infections, and there may also be some over-the-counter (OTC) pain medications to help with the symptoms.
When to use antibiotics for a tooth infection
Dentists will only recommend antibiotics for tooth infections if absolutely necessary.
Dentists will typically only recommend antibiotics in dentistry for tooth infections. However, not all infected teeth require antibiotics. In some cases, a dentist may simply be able to drain the infected area, remove the infected tooth, or perform a root canal to fix the issue. They tend to avoid recommending antibiotics unless they are absolutely necessary, such as when the infection is severe or spreading, or if a person has a weakened immune system.
How long do they take to work?
A person should complete the full round of antibiotics. How long each antibiotic takes to work varies depending on many factors, such as the severity of the infection and how effectively the drug eliminates the infectious bacteria. It is important for people to complete a full round of antibiotics, taking all of the prescribed medication exactly how the dentist says to take it. Although a person may begin to notice their symptoms go away after a couple of doses, completing the full round of antibiotics helps prevent the infection from coming back or getting stronger.
As the International Dental Journal study notes, the majority of acute infections resolve in 3–7 days.
Side effects
Although antibiotics can help clear up an infection to prepare a person for dental work, these drugs do have some possible side effects. The side effects can vary with each type of drug. It is important to discuss any possible side effects from taking a drug with a doctor before moving forward with that particular treatment.
Other tooth infection treatments
Antibiotics may help clear the active infection, but the tooth will need work to keep the infection at bay. This typically means undergoing one or more procedures in the area, such as:
• draining the abscess
• filling in any cavities
• performing a root canal
• extracting the tooth

Antibiotic treatment for a tooth infection is just one part of the solution. In reality, most tooth infections require work on the actual tooth itself to clear up completely. If you are not going through the tooth and performing a draining of the abscess or extracting tooth with an infection you should bill medical. What you are truly providing is the clearing of the infection that can spread throug the body. Visit Christine Taxin's website at www.dentalmedicalbilling.com and learn how to bill for services that should be paid as a medical necessity.
Summary
Although antibiotics may help clear up a tooth infection, they are only one part of the solution. Most tooth infections require a dental procedure, such as a root canal or tooth extraction, to completely clear up. Prompt treatment is important to keep the infection from spreading. Some helpful home remedies may help keep swelling down or ease pain while taking antibiotics and preparing for the dental procedure.
###
Questions, comments?
If you have questions or comments about this article please contact us. Comments that provide additional related information may be added here by our Editors.
Latest articles: (any category)
Reporting Modifiers 76 and 77 with Confidence
April 18th, 2023 - Aimee Wilcox
Modifiers are used to indicate that a procedure has been altered by a specific circumstance, so you can imagine how often modifiers are reported when billing medical services. There are modifiers that should only be applied to Evaluation and Management (E/M) service codes and modifiers used only with procedure codes. Modifiers 76 and 77 are used to identify times when either the same provider or a different provider repeated the same service on the same day and misapplication of these modifiers can result in claim denials.
Five Documentation Habits Providers Can Use Implement to Improve Evaluation & Management (E/M) Scoring
April 11th, 2023 - Aimee Wilcox
Provider education on E/M coding updates is vital to the success of any organization, but how do you whittle down the massive information into bite-sized pieces the providers can learn in just a few minutes? Check out the five steps we have identified to teach providers in just a few minutes that can significantly impact and improve coding outcomes.
Second Quarter 2023 Updates are Different This Year
April 6th, 2023 - Wyn Staheli
The second quarter of 2023 is NOT business as usual so it is important to pay attention to ensure that organizational processes and training take place to avoid mistakes. Not only have ICD-10-CM coding updates been added to the usual code set updates (e.g., CPT, HCPCS, ICD-10-PCS), but the end of the COVID-19 Public Health Emergency will bring about changes that will also take place during the quarter (but not on April 1, 2023.
7 Measures Developed by the HHS Office of Inspector General (OIG) to Identify Potential Telehealth Fraud
March 28th, 2023 - Aimee Wilcox
A recent review of telehealth services reported in Medicare claims data during the pandemic where these seven measures for identifying suspected fraud, waste, and abuse were applied, revealed more than a thousand Medicare providers potentially committed fraud during this period. What are the measures the OIG applied during their review, and how will that impact future telehealth guidelines moving forward?
MUEs and Bilateral Indicators
March 23rd, 2023 - Chris Woolstenhulme
MUEs are used by Medicare to help reduce improper payments for Part B claims. This article will address the use of the National Correct Coding Initiative (NCCI) and Medically Unlikely Edits (MUEs) and how they are used by CMS.
It is True the COVID-19 PHE is Expiring
March 16th, 2023 - Raquel Shumway
The COVID-19 PHE is Expiring, according to HHS. What is changing and what is staying the same? Make sure you understand how it will affect your practice and your patients.
Billing Process Flowchart
March 2nd, 2023 -
The Billing Process Flowchart (see Figure 1.1) helps outline the decision process for maintaining an effective billing process. This is only a suggested work plan and is used for demonstration purposes to illustrate areas which may need more attention in your practice's policies and...