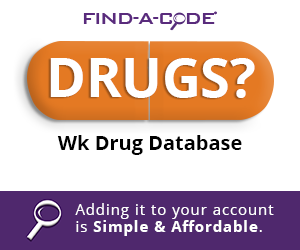 The Oral Connection
June 24th, 2019 - Christine Taxin
---
The mouth is, was, and forever will be part of the body. The old model in traditional medicine of treating symptoms and body parts in isolation is flawed. Pioneers in functional medicine like Dr. Mark Hyman, Dr. Mike Roisen, Dr. Axe, Dr. Fuhrman, Dr. Amy Doneen, Dr. Brad Bale, and a host of others are leading the charge in functional medicine. They do not ask questions like "what do we have," but rather "why do we have it". They understand that the body parts and organ systems are connected via the bloodstream, the lymphatic system, the endocrine system, the gastrointestinal system, the nervous system, the immune system – separation of organ systems and body parts does not exist. They understand that what happens in one part of the body affects the entire being. The mouth is just one example, albeit a very potent one.
In order to get to the basis of inflammation, which is a key driver of metabolic syndrome, one must address all sources of inflammation in the body. The most common site of inflammation, the most easily observed, and importantly the easiest to treat, is periodontal inflammation. Periodontal disease is not a local disease, as it is often treated. For instance, evidence suggests that "periodontal changes are the first clinical manifestation of diabetes," and "evidence indicates that periodontitis is a significant risk factor for poor glycemic control" (these quotes are from Relationship Between Oral Health and Diabetes Mellitus, October 2008, Lamster Et al.). In clinical practice, we are guilty of overlooking a host of other oral signs of diabetes beyond gingival/periodontal changes, such as salivary dysfunction, candidiasis, taste interference, neurosensory disorders, and oral infections. Enamel changes are often the first clinical manifestation of silent reflux.
Periodontal pathogens and the subsequent inflammatory mediators go off site throughout the entire body as is referenced in a variety of scientific, peer-reviewed literature. The consequences of periodontal disease are widespread and often devastating. To ignore this premise and the emerging research is putting our patient's health and possibly their lives at risk. Therefore, it is up to all of us as healthcare providers to look for the signs and document changes, then be able to communicate those findings with patients. The mouth is the very best arena to identify physical risk factors for obstructive sleep apnea, Xerostomia from polypharmacology influences, caries, erosion, chronic gingival inflammation and Candidiasis. Food sensitivities and allergies often show mucogingival manifestations before G.I. disturbances such as pain, bloating, diarrhea, or constipation and you must be looking for those risk factors on every exam.
As AAOSH team members, we have heard and read evidenced-based research from scientists studying infertility and pre-term birth, heart attack and stroke prevention, cognitive decline and Alzheimer's disease prevention, cancer prevention, metabolic syndrome prevention and more. Every scientist has shown data that if we don't treat underlying inflammation, we will not have long term successful outcomes of systemic disease.
This is a profound time in healthcare reform and it's important not only to get informed on the latest knowledge and facts regarding oral systemic health but to know what to look for and help your patients understand their role in treating and preventing disease.
###
Questions, comments?
If you have questions or comments about this article please contact us. Comments that provide additional related information may be added here by our Editors.
Latest articles: (any category)
Reporting Modifiers 76 and 77 with Confidence
April 18th, 2023 - Aimee Wilcox
Modifiers are used to indicate that a procedure has been altered by a specific circumstance, so you can imagine how often modifiers are reported when billing medical services. There are modifiers that should only be applied to Evaluation and Management (E/M) service codes and modifiers used only with procedure codes. Modifiers 76 and 77 are used to identify times when either the same provider or a different provider repeated the same service on the same day and misapplication of these modifiers can result in claim denials.
Five Documentation Habits Providers Can Use Implement to Improve Evaluation & Management (E/M) Scoring
April 11th, 2023 - Aimee Wilcox
Provider education on E/M coding updates is vital to the success of any organization, but how do you whittle down the massive information into bite-sized pieces the providers can learn in just a few minutes? Check out the five steps we have identified to teach providers in just a few minutes that can significantly impact and improve coding outcomes.
Second Quarter 2023 Updates are Different This Year
April 6th, 2023 - Wyn Staheli
The second quarter of 2023 is NOT business as usual so it is important to pay attention to ensure that organizational processes and training take place to avoid mistakes. Not only have ICD-10-CM coding updates been added to the usual code set updates (e.g., CPT, HCPCS, ICD-10-PCS), but the end of the COVID-19 Public Health Emergency will bring about changes that will also take place during the quarter (but not on April 1, 2023.
7 Measures Developed by the HHS Office of Inspector General (OIG) to Identify Potential Telehealth Fraud
March 28th, 2023 - Aimee Wilcox
A recent review of telehealth services reported in Medicare claims data during the pandemic where these seven measures for identifying suspected fraud, waste, and abuse were applied, revealed more than a thousand Medicare providers potentially committed fraud during this period. What are the measures the OIG applied during their review, and how will that impact future telehealth guidelines moving forward?
MUEs and Bilateral Indicators
March 23rd, 2023 - Chris Woolstenhulme
MUEs are used by Medicare to help reduce improper payments for Part B claims. This article will address the use of the National Correct Coding Initiative (NCCI) and Medically Unlikely Edits (MUEs) and how they are used by CMS.
It is True the COVID-19 PHE is Expiring
March 16th, 2023 - Raquel Shumway
The COVID-19 PHE is Expiring, according to HHS. What is changing and what is staying the same? Make sure you understand how it will affect your practice and your patients.
Billing Process Flowchart
March 2nd, 2023 -
The Billing Process Flowchart (see Figure 1.1) helps outline the decision process for maintaining an effective billing process. This is only a suggested work plan and is used for demonstration purposes to illustrate areas which may need more attention in your practice's policies and...