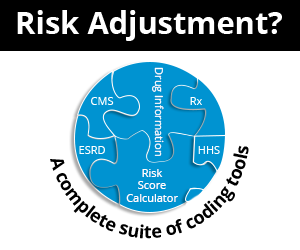 The Oral Connection
June 24th, 2019 - Christine Taxin
---
The mouth is, was, and forever will be part of the body. The old model in traditional medicine of treating symptoms and body parts in isolation is flawed. Pioneers in functional medicine like Dr. Mark Hyman, Dr. Mike Roisen, Dr. Axe, Dr. Fuhrman, Dr. Amy Doneen, Dr. Brad Bale, and a host of others are leading the charge in functional medicine. They do not ask questions like "what do we have," but rather "why do we have it". They understand that the body parts and organ systems are connected via the bloodstream, the lymphatic system, the endocrine system, the gastrointestinal system, the nervous system, the immune system – separation of organ systems and body parts does not exist. They understand that what happens in one part of the body affects the entire being. The mouth is just one example, albeit a very potent one.
In order to get to the basis of inflammation, which is a key driver of metabolic syndrome, one must address all sources of inflammation in the body. The most common site of inflammation, the most easily observed, and importantly the easiest to treat, is periodontal inflammation. Periodontal disease is not a local disease, as it is often treated. For instance, evidence suggests that "periodontal changes are the first clinical manifestation of diabetes," and "evidence indicates that periodontitis is a significant risk factor for poor glycemic control" (these quotes are from Relationship Between Oral Health and Diabetes Mellitus, October 2008, Lamster Et al.). In clinical practice, we are guilty of overlooking a host of other oral signs of diabetes beyond gingival/periodontal changes, such as salivary dysfunction, candidiasis, taste interference, neurosensory disorders, and oral infections. Enamel changes are often the first clinical manifestation of silent reflux.
Periodontal pathogens and the subsequent inflammatory mediators go off site throughout the entire body as is referenced in a variety of scientific, peer-reviewed literature. The consequences of periodontal disease are widespread and often devastating. To ignore this premise and the emerging research is putting our patient's health and possibly their lives at risk. Therefore, it is up to all of us as healthcare providers to look for the signs and document changes, then be able to communicate those findings with patients. The mouth is the very best arena to identify physical risk factors for obstructive sleep apnea, Xerostomia from polypharmacology influences, caries, erosion, chronic gingival inflammation and Candidiasis. Food sensitivities and allergies often show mucogingival manifestations before G.I. disturbances such as pain, bloating, diarrhea, or constipation and you must be looking for those risk factors on every exam.
As AAOSH team members, we have heard and read evidenced-based research from scientists studying infertility and pre-term birth, heart attack and stroke prevention, cognitive decline and Alzheimer's disease prevention, cancer prevention, metabolic syndrome prevention and more. Every scientist has shown data that if we don't treat underlying inflammation, we will not have long term successful outcomes of systemic disease.
This is a profound time in healthcare reform and it's important not only to get informed on the latest knowledge and facts regarding oral systemic health but to know what to look for and help your patients understand their role in treating and preventing disease.
###
Questions, comments?
If you have questions or comments about this article please contact us. Comments that provide additional related information may be added here by our Editors.
Latest articles: (any category)
COVID Vaccine Coding Changes as of November 1, 2023
October 26th, 2023 - Wyn Staheli
COVID vaccine changes due to the end of the PHE as of November 1, 2023 are addressed in this article.
Medicare Guidance Changes for E/M Services
October 11th, 2023 - Wyn Staheli
2023 brought quite a few changes to Evaluation and management (E/M) services. The significant revisions as noted in the CPT codebook were welcome changes to bring other E/M services more in line with the changes that took place with Office or Other Outpatient Services a few years ago. As part of CMS' Medicare Learning Network, the "Evaluation and Management Services Guide" publication was finally updated as of August 2023 to include the changes that took place in 2023. If you take a look at the new publication (see references below),....
Can We Score Interpretation of an EKG Towards E/M Medical Decision Making?
October 10th, 2023 - Aimee Wilcox
When EKGs are performed in the facility setting or even in the physician's office, what are the requirements for reporting the service and who gets credit for scoring data points for Evaluation and Management (E/M) medical decision making (MDM)? Let's take a look at a few coding scenarios related to EKG services to get a better understanding of why this can be problematic.
Accurately Reporting Signs and Symptoms with ICD-10-CM Codes
October 5th, 2023 - Aimee Wilcox
Coders often find themselves unsure of when to report a sign or symptom code documented in the medical record. Some coders find their organization has an EHR that requires a working diagnosis, which is usually a sign or symptom, be entered to order a test or diagnostic study or image. Understanding the guidelines surrounding when signs and symptoms should be reported is the first step in correct coding so let's take a look at some scenarios.
The 2024 ICD-10-CM Updates Include New Codes for Reporting Metabolic Disorders and Insulin Resistance
September 19th, 2023 - Aimee Wilcox
Diabetes is a chronic disease that just seems to consistently be increasing instead of improving resulting in a constant endeavor by medical researchers to identify causal effects and possible treatments. One underlying or precipitating condition that scientists have identified as a precipitating factor in the development of diabetes is insulin resistance, which is a known metabolic disorder. As data becomes available through claims reporting, additional code options become possible with ICD-10-CM.
Documenting and Reporting Postoperative Visits
September 12th, 2023 - Aimee Wilcox
Sometimes we receive questions regarding documentation requirements for specific codes or coding requirements and we respond with information and resources to support our answers. The following question was recently submitted: Are providers required to report postoperative services on claims using 99024, especially if there is no payment for that service? What documentation is required if you are reporting an unrelated Evaluation and Management (E/M) service by the same physician during the postoperative period? 
Understanding Gastroesophageal Reflux Disease and ICD-10-CM Coding
August 22nd, 2023 - Aimee Wilcox
Gastroesophageal reflux disease or GERD for short, is a disease that impacts millions of Americans on a weekly basis. Symptoms are uncomfortable, as are some of the tests used to diagnose it, but understanding the disease, tests, and treatments helps us better understand how to code the disease using ICD-10-CM codes.