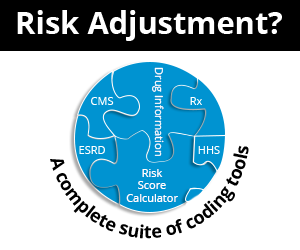 Q/A: Can I Bill a Review of X-Rays?
February 1st, 2019 - Wyn Staheli, Director of Research & Aimee Wilcox, CPMA, CCS-P, CMHP, CST, MA, MT
0 Votes -

Sign in

to vote or comment.
---
It is not unusual for a healthcare provider to review x-rays taken and professionally read by another entity. Questions arise regarding how to bill this second review. It is essential to keep in mind that the global (complete) service of taking an x-ray is composed of both a professional and technical component. The professional component includes reading the x-ray and creating the written report and the technical component is reported by the owner of the imaging equipment who also takes the image (x-ray).
In the hospital (facility) setting, usually a radiology group is contracted to read the image and produce a written report, adding modifier 26 to the CPT code for the service while the facility, who owns the larger equipment (eg, MRI, CT) that produces the image will report the code for the service with modifier TC.
Physician groups usually own lower cost imaging equipment (eg, x-ray ultrasound) than a facility and produce both the image and the report allowing them to bill globally for the service without any modifiers.
As a general rule, payers only pay for the technical and professional components of an x-ray just once. When a provider who did not perform or review the original x-ray reviews the image and writes up an interpretation of it, it is referred to as a re-read. When considering the proper coding of an x-ray re-read, it is essential to differentiate the types of x-ray reviews which might take place. Each of the following situations would be coded differently:
Part of an Evaluation & Management visit
A consultation on x-ray done elsewhere
An extensive record review
Evaluation & Management
The medical decision making (MDM) component of an E/M service includes ordering and/or reviewing of data, which includes a review and interpretation of medical records and reports (e.g., x-ray, lab, etc.). Even if the images are taken in another facility, the work involved in reviewing the x-ray itself along with any reports is considered bundled into the MDM portion of the E/M service and is not separately payable. Therefore, payment for a re-read is included in the payment for the appropriate level of E/M service and is not separately payable.
Should you decide to bill an E/M service, remember that medical necessity is the determining factor for a payer, along with the components of the E/M service. Ask yourself:
Is this service really necessary?
Does it meet payer requirements for medical necessity?
Does it meet the official CPT requirements for E/M code selection?
If the patient is returning for a review of the imaging (that was performed and read elsewhere ) and to determine a treatment plan based on those findings, then an E/M service may be the most appropriate format in which to get paid for a re-read. Always follow the official rules and regulations when billing an E/M service. Proper documentation is essential.
Consultation
There are a couple of different consultation coding options, but in order to report ANY of these, the requesting entity cannot be a patient. The consultation request MUST be initiated by another physician, or appropriate source as defined by CPT guidelines (e.g., healthcare agency, attorney, insurance company, other healthcare provider).
One consultation option could be code 76140. The following guidelines from CPT Assistant 1997 provide guidance for its use:
Using Code 76140 Consultation on x-ray examination made elsewhere, written report
You would use this code when a physician's opinion or advice regarding a specific film is requested by another physician and upon examination of the film, the consulting physician renders his or her consultation (ie, or his/her opinion or advice) to the requesting physician in the form of a written report.
If a patient presents to an office for a new patient visit and brings to the physician his or her medical records, including x-rays, you should not report code 76140. Although the x-rays may have been taken elsewhere, the physician does not perform a consultation as intended by code 76140. Rather, the review or re-read of the x-rays would be considered part of the face-to-face E/M service provided to the patient. Again, the E/M codes include work done before, during, or after the E/M visit. Review of x-rays is part of the E/M service. Remember, 76140 represents a consultation, in which a physician only renders an opinion or gives advice regarding the film in the form of a written report. In general, when reporting 76140, the physician is not concurrently providing an E/M face-to-face service to the patient.
Another consultation situation would be the outpatient E/M consultation codes (99241-99245) and some new interprofessional telephone/internet/electronic health record consultation codes (99446-99452) which could apply if another physician or QHP requests a consultation and the expertise of another provider. However, these codes cannot be used when the only communications are to arrange a transfer of care or other face-to-face service. The individual components and criteria must be met in order to report these codes.
Extensive Record Review
Code 99358 describes prolonged E/M services before and/or after direct patient care; first hour, with specific documentation criteria. The work involved in an X-ray re-read alone would be extremely rare and therefore would not qualify for reporting this code. The CPT Assistant, August 2012, states the following about this code:
These services may consist of, but not limited to, prolonged communication consulting with other health care professionals related to ongoing management of the patient, Evaluation and Management service performed earlier on the patient, or prolonged review of extensive health record and diagnostic tests regarding the patient.
What About Modifier 77?
Previous editions of the ChiroCode DeskBook indicated that it would be appropriate to bill the re-read of the x-ray with modifiers 26 (professional component) and 77 (repeat procedure by another physician) along with the applicable procedure code as long as there was an additional report included to indicate why the service was needed (medical necessity) along with the additional findings which would supplement the first report.
When reviewing the exact wording of the description for this modifier, the key phrases are "basic procedure" and "had to be repeated." Does the payer consider a review of an x-ray a "basic procedure" AND would they consider the re-read something that "had to be repeated?" It may be difficult to convince a payer that you "had to" do a re-read separate from any other services provided by you. Many payers simply do not recognize modifier 77 for this type of service and will deny the claim outright. If however, they paid the claim and it later came under scrutiny in an audit, it would likely fail the audit and the fines and penalties could be disastrous.
###
Questions, comments?
If you have questions or comments about this article please contact us. Comments that provide additional related information may be added here by our Editors.
Latest articles: (any category)
​​Polysomnography Services Under OIG Scrutiny
September 2nd, 2021 - Raquel Shumway
The OIG conducted a study dated June 2019 wherein they indicated that there were approximately $269 million in overpayments for polysomnography services for the period of 2014 through 2015. According to the OIG "These errors occurred because the CMS oversight of polysomnography services was insufficient to ensure that providers complied with Medicare requirements and to prevent payment of claims that didn't meet those requirements." So what are those requirements?
Medicare Advantage - The Fastest Growing Government-Funded Program Undergoing Multiple Fraud Investigations
August 16th, 2021 - Aimee Wilcox, CPMA, CCS-P, CST, MA, MT, Director of Content
Medicare Advantage is the fastest growing form of government-funded healthcare and the rate of fraud within this segment has come under increased scrutiny. Funding is determined by the health status of each beneficiary; therefore, accurate coding based on detailed documentation makes the medical record vital to the process because some ...
Billing Dental Implants under Medical Coverage
August 12th, 2021 - Christine Woolstenhulme, QCC, QMCS, CPC, CMRS
Implants can be costly to the patient and the provider, and it is crucial to understand how to bill a patient's medical insurance to ensure there is adequate coverage for the best treatment. Implants are commonly billed in a dental office under a patient's medical benefits.    Implants could be considered ...
New Codes for COVID Booster Vaccine & Monoclonal Antibody Products
August 10th, 2021 - Wyn Staheli, Director of Research
New codes have been announced for the COVID-19 booster vaccine, Novavax vaccine, and monoclonal antibody treatment.
Medicare's ABN Booklet Revised
July 29th, 2021 - Wyn Staheli, Director of Research
The "Medicare Advance Written Notices of Non-coverage" booklet, published by CMS's Medicare Learning Network, was updated. This article discusses the changes to this booklet regarding the use of the ABN.
Chronic Pain Coding Today & in the Future
July 19th, 2021 - Wyn Staheli, Director of Research
Properly documenting and coding chronic pain can be challenging. As is commonly the case with many conditions, over the years, there has been a shift in the identification of different types of pain, including chronic pain. Understanding where we are now and where we are going will help your organization prepare for the future by changing documentation patterns now.
How Does Global and Professional Direct Contracting (GPDC) Affect Risk Adjustment?
July 15th, 2021 - Aimee Wilcox, CPMA, CCS-P, CST, MA, MT, Director of Content
CMS recently announced the 53 Direct Contracting Entities (DCEs) that will be participating in the April 1, 2021 through December 31, 2021 Global and Professional Direct Contracting (GPDC) Model. Among those participating is Clover Health Partners, who runs an in-home primary care program that has the potential to help Medicare ...