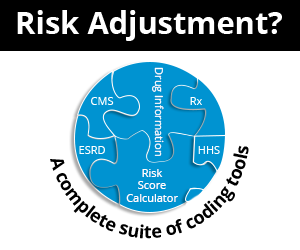 GeneSight Psychotropic Testing and Documentation
January 9th, 2018 - Find-A-Code
---
According to Wisconsin Physicians Service Insurance Corporation, there is limited coverage for the GeneSight® Psychotropic (AssureRx Health, Inc, Mason, OH) gene panel. GeneSight® testing may only be ordered by licensed psychiatrists or neuropsychiatrists contemplating an alteration in neuropsychiatric medication for patients diagnosed with major depressive disorder (MDD) (in accordance with DSM IV/V criteria) who are suffering with refractory moderate to severe depression after at least one prior neuropsychiatric medication failure.

Background
GeneSight® Psychotropic is a multiplex pharmacogenomic test involving the analysis of fifty alleles (SNPs) from six different genes and a clinical outcomes-based decision support modeling tool that weights the influence of the various alleles/SNPs with respect to thirty-two different psychotropic pharmaceutical agents. The test results in the differentiation of psychoactive drugs that are likely to be effective and well-tolerated by a particular patient versus those that are not. In multiple prospective clinical studies, the use of GeneSight® to guide neuropsychiatric pharmaceutical selection and prescription has demonstrated an increased patient response to treatment from 60% to 250% (as measured by the standardized 17-item Hamilton Rating Scale for Depression or HAM-17; response is defined as ≥ 50% reduction in HAM-D17 score) versus unguided, empirical treatment (or treatment as usual).

GeneSight® has particular relevance for Medicare beneficiaries, 26% of whom experience a mental disorder each year. Additionally, six out of ten disabled Medicare beneficiaries (~3.7 million) under age 65, representing roughly 17% of all beneficiaries, have a diagnosis of mental disorder. Furthermore, the American Psychiatric Association (APA) recognizes depression as the most common mental disorder in people aged 65 and older. It frequently appears as a co-morbid symptom to other conditions and can even mimic the symptoms of dementia. As a group, seniors generally take more medications than other age groups, increasing their risk of drug-drug interactions and adverse drug events (ADEs).

The GeneSight® report segments and displays these psychotropic medications into three "traffic light" categories or "bins" - green, yellow and red. Based on the patient's genetic make-up and the drug's metabolic and therapeutic pathways, the green bin identifies drugs that will likely be well tolerated and efficacious for the tested patient; the yellow bin identifies drugs with an intermediate effect; and the red bin identifies drugs likely to be poorly tolerated and/or ineffective. The report also identifies common drug-drug interactions that are similarly influenced by the patient's genetic composition.

Pine Rest Study
The Pine Rest study was a prospective, patient- and rater-blinded, randomized controlled trial evaluating the clinical impact of GeneSight® on antidepressant selection and treatment outcomes in depressed outpatients (GeneSight®, N=25 vs treatment as usual (TAU), N=24). Patients were assessed for symptom improvement, remission and response from baseline (week 0) and at 2, 4, and 8 weeks, using the HAM-D17 rating.

Subjects in the GeneSight® arm had a greater average decrease in the 17-item Hamilton Rating Scale for Depression (HAM-D17) scores from baseline at 8 weeks (p = 0.30) and a higher response rate (p = 0.055) and significantly higher remission rate (p = 0.012) at any time point. Response rates in the GeneSight®-guided arm were 73% higher compared to the unguided TAU arm. Retrospective analysis of the TAU subjects at the end of the study after un-blinding and stratifying by GeneSight® results proved the clinical validity of GeneSight®, with 30% of subjects unknowingly on red bin medications showing a significant worsening of depressive symptoms in contrast to significant improvements in depressive symptoms experienced by 30% of subjects unknowingly on green bin medications (p = 0.07). Additionally, surveys from the treating clinicians revealed that the GeneSight® composite report had a significant influence on treatment decisions for 65% of the GeneSight® subjects.

Hamm Study
The Hamm Clinic prospective cohort study with two arms (GeneSight® (n = 22) vs. TAU (n = 22)) enrolled adult patients with a primary diagnosis of major depressive disorder utilizing DSM-IV criteria for depression not otherwise specified. GeneSight® subjects achieved greater reductions in depression symptoms between the baseline and the week 8 visits compared to TAU subjects using the Quick Inventory of Depressive Symptomatology – Clinician version (QIDS-C16) (p = 0.0024) and HAM-D17 (p = 0.042) ratings. Both the response and remission rate were more than doubled in the GeneSight® arm compared to the TAU arm. Upon unblinding the TAU group at the end of 8 weeks, TAU subjects were being prescribed significantly more red and yellow bin medications and less green bin medications compared to the GeneSight® guided subjects (p = 0.02).

La Crosse
In the La Crosse prospective cohort study (GeneSight® (n = 72) vs. TAU (n = 93)) at the Franciscan Skemp Hospital in La Crosse, Wisconsin, patients with a primary diagnosis of MDD or depression not otherwise specified with a minimum score of 14 on HAM-D17 were enrolled. Diagnosis was confirmed by checking the diagnosis reported in the physician clinical notes in the electronic medical record (EMR). Samples were collected at baseline in both arms, while only the physicians in the GeneSight® arm were provided with test results to inform treatment decisions. In addition to the prospective comparisons, retrospective analysis in the TAU subjects at the end of the study was implemented after un-blinding the GeneSight® results to test for clinical validity.

A greater reduction in depression scores from baseline to the week 8 visit was observed in the GeneSight® arm for all three measures of depression: QIDS-C16 (p
Physicians changed medications more often for subjects in the GeneSight®-guided group (57.9%) than the unguided group (25.9%) (p = 0.0007). Of the 15 GeneSight®-guided subjects classified in the red bin category at baseline, fourteen (93.3%) experienced a medication change or dose adjustment during the eight week study period, compared with 8 out of 18 subjects in the unguided group (44.4%) in the red bin category (p = 0.002). A significant association between bin status and outcome was observed within the unguided group (p = 0.028). Subjects classified in the red bin category had less improvement, (11%) eight, than those classified in the green or yellow categories (31.9%, p = 0.047), further demonstrating the deleterious effects of red bin medications on patient outcomes.

Dayton Study
This retrospective study, in collaboration with Union Health Services (UHS, a staff model HMO located in Chicago, Illinois), examined healthcare utilization in relation to medication categories (binning) using GeneSight®. Ninety-six patients previously diagnosed with a depressive disorder or anxiety disorder and treated with one of the medications included in the GeneSight® panel were included in the study. The GeneSight® bin assignments of patient psychiatric medications were compared to the medical records for patient medication prescriptions, healthcare utilization, medical absence days, and disability claims for the previous 12 months.

Subjects whose medication regimen included a medication in the GeneSight® red bin ("use with caution and more frequent monitoring") had 69% more total healthcare visits (p = 0.005), 67% more general medical visits (p = 0.02), greater than 3-fold more medical absence days (p = 0.06), and greater than 4-fold more disability claims (p = 0.004) than subjects taking drugs in the green ("use as directed") or yellow bin ("use with caution"). The mean healthcare utilization cost calculated for red bin subjects during the previous 12 month period was higher at $8,627, compared to $3,453 calculated for green bin subjects (p = 0.024) and $3,426 for yellow bin subjects (p = 0.027), yielding an average annual increase in healthcare cost of $5,188 for subjects on GeneSight® red bin medications.

Meta-analysis of GeneSight® Prospective 2-Armed Studies

In a meta-analysis of three prospective, 2-armed clinical trials (Pine Rest, Hamm, and La Crosse), use of the test to aid in therapeutic selection has improved patient responses to treatment by 73% on average, which is consistent with the results from each study individually, and is highly significant (p=0.004). These findings support the value of the GeneSight® test in improving patient outcomes.

Documentation Requirements
Documentation supporting the medical need for these tests, including substantiating documentation for the ICD-010 code(s) submitted, must be maintained in the patient's medical record.
In order to be considered medically necessary:
The patient must have failed or currently be failing on at least one neuropsychiatric medication, and
The healthcare provider must be contemplating an alteration in neuropsychiatric medication treatment.
Prior medication failure, and intent to alter medication course consistent with the test results must be documented in the patient's medical record and noted with the test requisition.
###
Questions, comments?
If you have questions or comments about this article please contact us. Comments that provide additional related information may be added here by our Editors.
Latest articles: (any category)
COVID Vaccine Coding Changes as of November 1, 2023
October 26th, 2023 - Wyn Staheli
COVID vaccine changes due to the end of the PHE as of November 1, 2023 are addressed in this article.
Medicare Guidance Changes for E/M Services
October 11th, 2023 - Wyn Staheli
2023 brought quite a few changes to Evaluation and management (E/M) services. The significant revisions as noted in the CPT codebook were welcome changes to bring other E/M services more in line with the changes that took place with Office or Other Outpatient Services a few years ago. As part of CMS' Medicare Learning Network, the "Evaluation and Management Services Guide" publication was finally updated as of August 2023 to include the changes that took place in 2023. If you take a look at the new publication (see references below),....
Can We Score Interpretation of an EKG Towards E/M Medical Decision Making?
October 10th, 2023 - Aimee Wilcox
When EKGs are performed in the facility setting or even in the physician's office, what are the requirements for reporting the service and who gets credit for scoring data points for Evaluation and Management (E/M) medical decision making (MDM)? Let's take a look at a few coding scenarios related to EKG services to get a better understanding of why this can be problematic.
Accurately Reporting Signs and Symptoms with ICD-10-CM Codes
October 5th, 2023 - Aimee Wilcox
Coders often find themselves unsure of when to report a sign or symptom code documented in the medical record. Some coders find their organization has an EHR that requires a working diagnosis, which is usually a sign or symptom, be entered to order a test or diagnostic study or image. Understanding the guidelines surrounding when signs and symptoms should be reported is the first step in correct coding so let's take a look at some scenarios.
The 2024 ICD-10-CM Updates Include New Codes for Reporting Metabolic Disorders and Insulin Resistance
September 19th, 2023 - Aimee Wilcox
Diabetes is a chronic disease that just seems to consistently be increasing instead of improving resulting in a constant endeavor by medical researchers to identify causal effects and possible treatments. One underlying or precipitating condition that scientists have identified as a precipitating factor in the development of diabetes is insulin resistance, which is a known metabolic disorder. As data becomes available through claims reporting, additional code options become possible with ICD-10-CM.
Documenting and Reporting Postoperative Visits
September 12th, 2023 - Aimee Wilcox
Sometimes we receive questions regarding documentation requirements for specific codes or coding requirements and we respond with information and resources to support our answers. The following question was recently submitted: Are providers required to report postoperative services on claims using 99024, especially if there is no payment for that service? What documentation is required if you are reporting an unrelated Evaluation and Management (E/M) service by the same physician during the postoperative period? 
Understanding Gastroesophageal Reflux Disease and ICD-10-CM Coding
August 22nd, 2023 - Aimee Wilcox
Gastroesophageal reflux disease or GERD for short, is a disease that impacts millions of Americans on a weekly basis. Symptoms are uncomfortable, as are some of the tests used to diagnose it, but understanding the disease, tests, and treatments helps us better understand how to code the disease using ICD-10-CM codes.