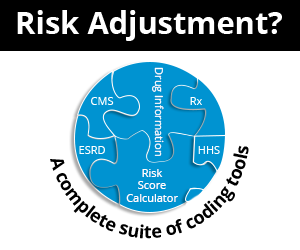 HIPAA and the Opioid Crisis
January 24th, 2018 - Wyn Staheli, Director of Research
0 Votes -

Sign in

to vote or comment.
---
In response to the opioid crisis, the Trump administration and the Department of Health and Human Services (HHS) have issued additional information relevant to both providers and patients. A December 18, 2017 press release included the following highlights of these actions:
Two new HIPAA webpages focused on information related to mental and behavioral health, one for professionals and another for consumers. These webpages reorganize existing guidance to make it more user-friendly and provide a one-stop resource for our new guidance and materials. This guidance is an important step forward in clarifying the circumstances under which HIPAA permits a covered entity to disclose information to family members and caregivers.

These webpages contain new HIPAA guidance on sharing information related to mental health and substance use disorder treatment with a patient's family, friends, and others involved in the patient's care or payment for care. The new information includes: a package of fact sheets; an infographic; decision charts, including materials specifically tailored to the parents of children who have a mental health condition; and scenarios that address sharing information when an individual experiences an opioid overdose.


New collaboration with partner agencies within HHS to identify and develop model programs and materials for training healthcare providers, patients, and their families regarding permitted uses and disclosures of the protected health information of patients seeking or undergoing mental health or substance use disorder treatment, and to develop a plan to share the programs and materials with professionals and consumers.

Launch of a working group to study and report on the uses and disclosures under HIPAA of protected health information for research purposes. The working group will include representatives from relevant federal agencies as well as researchers, patients, healthcare providers, and experts in healthcare privacy, security, and technology. The working group will release a report addressing whether uses and disclosures of PHI for research purposes should be modified to facilitate research while protecting individuals' privacy rights.
There are some misconceptions about HIPAA and the disclosure of information in certain emergency type situations such as:
When the patient is incapacitated or unconscious
To prevent or lessen a serious and imminent threat to a patient's health or safety
See the Reference "How HIPAA Allows Doctors to Respond to the Opioid Crisis" for additional information.
The key here is the status of the patient and the amount of information released. It is also important to recognize that there can be state requirements which differ from HIPAA. It is up to the provider to know and understand the state privacy rules when it comes to these situations. Another important factor to consider is that the patient's capacity to make decisions can change during the course of treatment. For example, the patient may be unconscious or delirious upon arrival at the facility, but then later on, they are capable of making decisions. Healthcare providers need to use their best judgment as to when that changes and be sure the patient's best interest is served.
###
Questions, comments?
If you have questions or comments about this article please contact us. Comments that provide additional related information may be added here by our Editors.
Latest articles: (any category)
​​Polysomnography Services Under OIG Scrutiny
September 2nd, 2021 - Raquel Shumway
The OIG conducted a study dated June 2019 wherein they indicated that there were approximately $269 million in overpayments for polysomnography services for the period of 2014 through 2015. According to the OIG "These errors occurred because the CMS oversight of polysomnography services was insufficient to ensure that providers complied with Medicare requirements and to prevent payment of claims that didn't meet those requirements." So what are those requirements?
Medicare Advantage - The Fastest Growing Government-Funded Program Undergoing Multiple Fraud Investigations
August 16th, 2021 - Aimee Wilcox, CPMA, CCS-P, CST, MA, MT, Director of Content
Medicare Advantage is the fastest growing form of government-funded healthcare and the rate of fraud within this segment has come under increased scrutiny. Funding is determined by the health status of each beneficiary; therefore, accurate coding based on detailed documentation makes the medical record vital to the process because some ...
Billing Dental Implants under Medical Coverage
August 12th, 2021 - Christine Woolstenhulme, QCC, QMCS, CPC, CMRS
Implants can be costly to the patient and the provider, and it is crucial to understand how to bill a patient's medical insurance to ensure there is adequate coverage for the best treatment. Implants are commonly billed in a dental office under a patient's medical benefits.    Implants could be considered ...
New Codes for COVID Booster Vaccine & Monoclonal Antibody Products
August 10th, 2021 - Wyn Staheli, Director of Research
New codes have been announced for the COVID-19 booster vaccine, Novavax vaccine, and monoclonal antibody treatment.
Medicare's ABN Booklet Revised
July 29th, 2021 - Wyn Staheli, Director of Research
The "Medicare Advance Written Notices of Non-coverage" booklet, published by CMS's Medicare Learning Network, was updated. This article discusses the changes to this booklet regarding the use of the ABN.
Chronic Pain Coding Today & in the Future
July 19th, 2021 - Wyn Staheli, Director of Research
Properly documenting and coding chronic pain can be challenging. As is commonly the case with many conditions, over the years, there has been a shift in the identification of different types of pain, including chronic pain. Understanding where we are now and where we are going will help your organization prepare for the future by changing documentation patterns now.
How Does Global and Professional Direct Contracting (GPDC) Affect Risk Adjustment?
July 15th, 2021 - Aimee Wilcox, CPMA, CCS-P, CST, MA, MT, Director of Content
CMS recently announced the 53 Direct Contracting Entities (DCEs) that will be participating in the April 1, 2021 through December 31, 2021 Global and Professional Direct Contracting (GPDC) Model. Among those participating is Clover Health Partners, who runs an in-home primary care program that has the potential to help Medicare ...