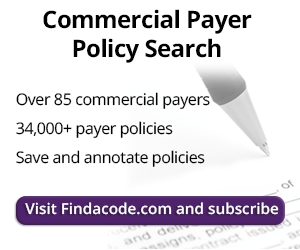 Capped Rental Items
October 26th, 2018 - Find-A-Code
---
CMS Gives guidance on Capped Rental Items:
Items in this category are paid on a monthly rental basis not to exceed a period of continuous use of 13 months.

Based on Supplier Standard 5, suppliers are required to advise beneficiaries of the rent/purchase option for capped rentals and inexpensive or routinely purchased items. The National Supplier Clearinghouse (NSC) has a suggested form on their website for this purpose.

Rental Fee Schedule

For the first three rental months, the monthly rental fee schedule is limited to 10 percent of the average allowed purchase price on assigned claims for new equipment during a base period, updated to account for inflation. For each of the remaining months, the monthly rental is limited to 7.5 percent of the average allowed purchase price.
payment for power-driven wheelchairs furnished on or after January 1, 2011, is revised to pay 15 percent of the purchase price for the first three months under the monthly rental method and 6 percent for each of the remaining rental months 4 through 13.

Modifiers used in this category are as follows:

Payments During a Period of Continuous Use

CMS Internet Only Manual (IOM), Publication 100-04, Medicare Claims Processing, Chapter 20, Section 30.5.4

Payment for items in which the first rental month occurred on/after January 1, 2006, may not exceed a period of continuous use longer than 13 months. After 13 months of rental have been paid, the beneficiary owns the DME item, and after that time Medicare pays for reasonable and necessary maintenance and servicing of the item, i.e., parts and labor not covered by a supplier's or manufacturer's warranty.

When there is a break in billing for the equipment during the rental period, such as the beneficiary entering a SNF or hospital, if that interruption continues beyond the end of the rental month in which use ceases, no additional payment will be made until the use of the item resumes. A new date of service will be established when use resumes. Unreimbursed months of interruption will not apply toward the 13-month limit.

A period of continuous use allows for temporary interruptions in the use of equipment. Interruptions must exceed 60 consecutive days, plus the days remaining in the rental month in which the use ceases (not calendar month, but the 30-day rental period) in order for a new 13-month rental to begin. In these situations, suppliers must obtain from the ordering physician a new prescription, a new Certificate of Medical Necessity (CMN) and a statement describing the reasons for the interruption. If this information is not submitted, a new 13-month period does not begin. Please be thorough, as the documentation will be carefully reviewed.

Conditions Affecting Rental Periods

Modification or Substitutions of Equipment - If equipment is changed to different but similar equipment and the beneficiary's condition has substantially changed to support the medical necessity for the new item, a new 13-month period will begin. Otherwise, the rental will continue to count against the current 13-month period. If the 13-month period has already expired, no additional rental payment will be made for modified or substituted equipment in the absence of substantial change in medical need.

If a modification is added to existing equipment and there is a substantial change in medical need, the 13-month rental period for the original equipment continues and a new 13-month rental period begins for the added equipment.

Change of Address - If the beneficiary moves during or after the 13-month period, either permanently or temporarily, it does not result in a new rental episode.

Change in Suppliers - If the beneficiary changes suppliers during the 13-month rental period, a new rental period will not begin.

Purchase Option of Capped Rental Items

Complex Rehabilitative Power Wheelchairs

Suppliers must give beneficiaries entitled to complex power wheelchairs the option of purchasing at the time the supplier first furnishes the item. No rental payment will be made for the first month until the supplier notifies the DME MAC that the beneficiary has been given the option to either purchase or rent.

The modifiers used in this category are as follows:

If the beneficiary chooses to purchase, payment will be made on a lump sum purchase basis. The purchase fee schedule amount for complex rehabilitation power wheelchairs is equal to the rental fee (for months 1-3) divided by 0.15.
If the beneficiary declines the purchase in the first month, payment will be made on a rental basis through the 13th month. On the first day after 13 continuous rental months have been paid, the supplier must transfer title of equipment to the beneficiary.

Standard Power Wheelchairs

Effective for items furnished on or after January 1, 2011, for standard power wheelchairs classified under the HCPCS codes for Group 1 power wheelchairs or Group 2 power wheelchairs without additional power options are capped rental only items. Suppliers must furnish these items on a monthly rental basis like other capped rental DME other than power wheelchairs. Claims with dates of service on or after January 1, 2011, for these HCPCS codes with modifier NU or UE will be denied since the statute prohibits payment on a purchase basis for these items.
###
Questions, comments?
If you have questions or comments about this article please contact us. Comments that provide additional related information may be added here by our Editors.
Latest articles: (any category)
What's Going on with the COVID Vaccines Now?
May 4th, 2023 - Wyn Staheli
Keeping up with the changes to the COVID vaccines has certainly been a rollercoaster ride and we now have two new twists to this exciting ride. Buckle up and let's look at how this changes things.
Reporting Modifiers 76 and 77 with Confidence
April 18th, 2023 - Aimee Wilcox
Modifiers are used to indicate that a procedure has been altered by a specific circumstance, so you can imagine how often modifiers are reported when billing medical services. There are modifiers that should only be applied to Evaluation and Management (E/M) service codes and modifiers used only with procedure codes. Modifiers 76 and 77 are used to identify times when either the same provider or a different provider repeated the same service on the same day and misapplication of these modifiers can result in claim denials.
Five Documentation Habits Providers Can Use Implement to Improve Evaluation & Management (E/M) Scoring
April 11th, 2023 - Aimee Wilcox
Provider education on E/M coding updates is vital to the success of any organization, but how do you whittle down the massive information into bite-sized pieces the providers can learn in just a few minutes? Check out the five steps we have identified to teach providers in just a few minutes that can significantly impact and improve coding outcomes.
Second Quarter 2023 Updates are Different This Year
April 6th, 2023 - Wyn Staheli
The second quarter of 2023 is NOT business as usual so it is important to pay attention to ensure that organizational processes and training take place to avoid mistakes. Not only have ICD-10-CM coding updates been added to the usual code set updates (e.g., CPT, HCPCS, ICD-10-PCS), but the end of the COVID-19 Public Health Emergency will bring about changes that will also take place during the quarter (but not on April 1, 2023.
7 Measures Developed by the HHS Office of Inspector General (OIG) to Identify Potential Telehealth Fraud
March 28th, 2023 - Aimee Wilcox
A recent review of telehealth services reported in Medicare claims data during the pandemic where these seven measures for identifying suspected fraud, waste, and abuse were applied, revealed more than a thousand Medicare providers potentially committed fraud during this period. What are the measures the OIG applied during their review, and how will that impact future telehealth guidelines moving forward?
MUEs and Bilateral Indicators
March 23rd, 2023 - Chris Woolstenhulme
MUEs are used by Medicare to help reduce improper payments for Part B claims. This article will address the use of the National Correct Coding Initiative (NCCI) and Medically Unlikely Edits (MUEs) and how they are used by CMS.
It is True the COVID-19 PHE is Expiring
March 16th, 2023 - Raquel Shumway
The COVID-19 PHE is Expiring, according to HHS. What is changing and what is staying the same? Make sure you understand how it will affect your practice and your patients.