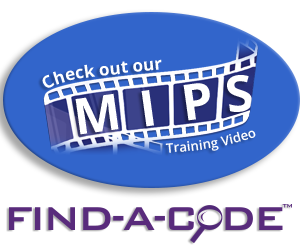 Dry Needling
January 3rd, 2019 - Wyn Staheli, Director of Research
0 Votes -

Sign in

to vote or comment.
---
The correct coding of dry needling, also known as trigger point needling, has been a subject of confusion for quite some time. The American Chiropractic Association (ACA) and the American Physical Therapy Association (APTA) have been working together for several years to obtain appropriate codes to describe this service. In September of 2018, they made a presentation to the American Medical Association (AMA) CPT Panel which subsequently approved new non-time-based codes which will be in the Surgery section of the CPT code book in the "Procedures on the Musculoskeletal System" section. These new codes describe needle insertion(s) without injection(s) and will likely be effective in January 1, 2020.
So that leaves us with another year to muddle through. Basically, it really boils down to what payers want. The problem is that even though various professional organizations have stated their policies, payer policies are varied. Let's review these differences.
AMA: The AMA's position is to use code 20999 which is found in the CPT Assistant, October 2014 (emphasis added):
Dry needling (DN) is a technique in which a thin filiform needle is used to penetrate the skin and stimulate underlying myofascial trigger points, muscular, and connective tissues. To clarify proper reporting of trigger point services performed using a "dry needle" technique, an article was published in the September 2003 issue of CPT Assistant, stating that codes from the (20550-20553) code range are not intended for reporting a "dry needle" technique, and that dry needling techniques may be reported with the unlisted procedure code 20999, Unlisted procedure, musculoskeletal system, general.
APTA: According to a 2014 statement by the APTA, "If no such specific code exists, then report the service using the appropriate unlisted physical medicine/rehabilitation service or procedure code 97799."
BC/BS of Lousinana: To further complicate things, a recent (June 2018) Blue Cross/Blue Shield Professional Provider Office Manual Addendum provides new guidance on coding dry needling (emphasis added):
Manual and Massage Therapy Performed as part of Chiropractic Care
Therapeutic procedures (i.e. 97124 & 97140) used to relax or prepare the patient for manipulation are considered fundamental to the manipulation and are included in the manipulation reimbursement when they are performed in the same area on the same day. Dry needling may be reimbursed separately even if performed in the same area on the same day and should be billed as code 97140 with Modifier 59.
Dry Needling (Intramuscular Manual Therapy)
Currently there is no specific CPT code for dry needling, so this service should be billed with CPT code 97140. Unlisted CPT codes should not be used to bill for this service. If dry needling is performed on the same day as chiropractic manipulative treatment (CMT), Modifier 59 should be appended to 97140 so that it may be allowed for separate payment.
Recommendation
If the payer does NOT have a specific policy with a preferred code, it could be argued that either 20999 or 97799 could appropriately be billed. Since the new codes will be in the surgery section, perhaps code 20999 would be the more appropriate choice to use until the new codes are available in 2020.
Who May Perform DN?
Like coding policies, there are scope of practice differences between states and organizations. Perhaps as new codes are assigned, national policies can help to clarify the issue. Previously, acupuncturists have opposed the use of dry needling by PTs, stating that this amounts to practicing acupuncture without a license. However, the new codes clearly state that the intent of dry needling is different than a typical acupuncture service. Some states consider dry needling within the scope of practice for PTs, while other states simply do not prohibit it. Contact your state professional association to determine the rules for your state.
###
Questions, comments?
If you have questions or comments about this article please contact us. Comments that provide additional related information may be added here by our Editors.
Latest articles: (any category)
How to Report Imaging (X-Rays) of the Thumb
March 18th, 2019 - Aimee Wilcox, CPMA, CCS-P, CMHP, CST, MA, MT
If you've ever taken piano lessons, you know that the thumb is considered the first finger of the hand. Anatomically, it is also referred to as the first phalanx (finger). However, when you are coding an x-ray of the thumb, images are captured of the thumb, hand, wrist, and all ...
Revised ABN Requirements Still Fuzzy
March 18th, 2019 - Wyn Staheli, Director of Research
Although it has been quite some time since ChiroCode published an article about the revised instructions for non-participating providers who use the ABN, there are still some outstanding questions about this change. So far, Medicare has not provided additional guidance about this question despite requests by us for clarification. Medicare now requires non-participating providers to include the ...
Voluntary Repayments
March 8th, 2019 - Namas
Should you volunteer to repay money from Medicare or other federal healthcare programs if you believe they were the result of errors on your end? The penalties for not doing so could be severe. Under the Federal False Claims Act, if retained overpayments can be shown to be to false ...
Q/A: Can you Help me Understand the New Medicare Insurance Cards?
March 7th, 2019 - Wyn Staheli, Director of Research
As many of you are aware, CMS began issuing new Medicare identification cards last year which required the replacement of social security numbers with a new Medicare Beneficiary Identifier (MBI). All cards have now been mailed out and patient's should have the new cards when they come in. Currently, we are in the transition period until January 2020.
Date of Service Reporting for Radiology Services
March 7th, 2019 - Wyn Staheli, Director of Research
Providers need to ensure that they are reporting radiology dates of service the way the payer has requested. Unlike other many other professional services which only have one date of service (DOS), radiology services can span multiple dates. Medicare requirements may differ from professional organization recommendations.
Spotlight: GLOBAL Periods
March 4th, 2019 - Brittney Murdock, QCC, CMCS, CPC
A global period is a period of time starting with a surgical procedure and ending some period of time after the procedure. Many surgeries have a follow-up period during which charges for normal post- operative care are bundled into the global surgery fee. Global surgery is not restricted to hospital...
Spotlight: Click-A-Dex Tool
March 4th, 2019 - Brittney Murdock, QCC, CMCS, CPC
Another popular search tool is our index system Click-A-Dex Tool. Click-A-Dex is formatted like the indexing in a code book, this is a quick and easy tool for an enhanced index search. Simply start typing in the desired search, once you type in your desired condition, the results will show...