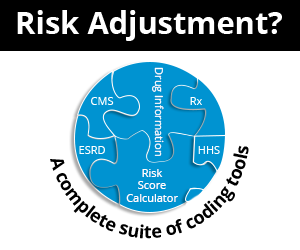 Dry Needling
January 3rd, 2019 - Wyn Staheli, Director of Research
0 Votes -

Sign in

to vote or comment.
---
The correct coding of dry needling, also known as trigger point needling, has been a subject of confusion for quite some time. The American Chiropractic Association (ACA) and the American Physical Therapy Association (APTA) have been working together for several years to obtain appropriate codes to describe this service. In September of 2018, they made a presentation to the American Medical Association (AMA) CPT Panel which subsequently approved new non-time-based codes which will be in the Surgery section of the CPT code book in the "Procedures on the Musculoskeletal System" section. These new codes describe needle insertion(s) without injection(s) and will likely be effective in January 1, 2020.
So that leaves us with another year to muddle through. Basically, it really boils down to what payers want. The problem is that even though various professional organizations have stated their policies, payer policies are varied. Let's review these differences.
AMA: The AMA's position is to use code 20999 which is found in the CPT Assistant, October 2014 (emphasis added):
Dry needling (DN) is a technique in which a thin filiform needle is used to penetrate the skin and stimulate underlying myofascial trigger points, muscular, and connective tissues. To clarify proper reporting of trigger point services performed using a "dry needle" technique, an article was published in the September 2003 issue of CPT Assistant, stating that codes from the (20550-20553) code range are not intended for reporting a "dry needle" technique, and that dry needling techniques may be reported with the unlisted procedure code 20999, Unlisted procedure, musculoskeletal system, general.
APTA: According to a 2014 statement by the APTA, "If no such specific code exists, then report the service using the appropriate unlisted physical medicine/rehabilitation service or procedure code 97799."
BC/BS of Lousinana: To further complicate things, a recent (June 2018) Blue Cross/Blue Shield Professional Provider Office Manual Addendum provides new guidance on coding dry needling (emphasis added):
Manual and Massage Therapy Performed as part of Chiropractic Care
Therapeutic procedures (i.e. 97124 & 97140) used to relax or prepare the patient for manipulation are considered fundamental to the manipulation and are included in the manipulation reimbursement when they are performed in the same area on the same day. Dry needling may be reimbursed separately even if performed in the same area on the same day and should be billed as code 97140 with Modifier 59.
Dry Needling (Intramuscular Manual Therapy)
Currently there is no specific CPT code for dry needling, so this service should be billed with CPT code 97140. Unlisted CPT codes should not be used to bill for this service. If dry needling is performed on the same day as chiropractic manipulative treatment (CMT), Modifier 59 should be appended to 97140 so that it may be allowed for separate payment.
Recommendation
If the payer does NOT have a specific policy with a preferred code, it could be argued that either 20999 or 97799 could appropriately be billed. Since the new codes will be in the surgery section, perhaps code 20999 would be the more appropriate choice to use until the new codes are available in 2020.
Who May Perform DN?
Like coding policies, there are scope of practice differences between states and organizations. Perhaps as new codes are assigned, national policies can help to clarify the issue. Previously, acupuncturists have opposed the use of dry needling by PTs, stating that this amounts to practicing acupuncture without a license. However, the new codes clearly state that the intent of dry needling is different than a typical acupuncture service. Some states consider dry needling within the scope of practice for PTs, while other states simply do not prohibit it. Contact your state professional association to determine the rules for your state.
###
Questions, comments?
If you have questions or comments about this article please contact us. Comments that provide additional related information may be added here by our Editors.
Latest articles: (any category)
Coding for a Performance of an X-ray Service vs. Counting the Work as a Part of MDM
March 21st, 2022 - Stephanie Allard , CPC, CEMA, RHIT
When x-rays are audited on the same date as an E/M encounter we have one of three decisions to make about the work that went into the radiological exam when the practice owns x-ray equipment and does their own interpretations internally. First, we must determine whether the x-ray was...
Continuous Glucose Monitoring (CGM) Systems: Leveraging Everyday Tech to Enhance Diabetes Management
March 16th, 2022 - Susan Gatehouse, RHIT, CCS,CPC, AHIMA-Approved ICD-10-CM/PCS Trainer
However, is the coding for the treatment and management of diabetes being adequately captured? Diabetes mellitus (DM) affects over 400 million people worldwide. It is a chronic disease of inadequate control of blood levels of glucose that affects the body's ability to turn food into energy. Essentially, the...
ESRD Hemodialysis Hits Home with the New ETC Model
March 16th, 2022 - Aimee L. Wilcox, CPMA, CCS-P, CST, MA, MT
In 2021, two major ESRD programs became effective, essentially preparing to transform not only risk adjusted services, but also at-home dialysis, health equity among beneficiaries needing transplant services, and improved access to donor kidneys.
Refresh Your IV Hydration Coding Knowledge
March 16th, 2022 - Aimee L. Wilcox, CPMA, CCS-P, CST, MA, MT
Reporting IV infusion services can be complicated, especially when multiple infusions are reported in a single encounter. Take a few minutes to freshen up your knowledge on IV hydration coding with a review of the guidelines and a few coding scenarios.
Medicare Auditors Caught Double-Dipping
March 14th, 2022 - Edward Roche, PhD, JD
Overlapping extrapolations require providers to pay twice. Some Medicare auditors have been caught "double-dipping," the practice of sampling and extrapolating against the same set of claims. This is like getting two traffic tickets for a single instance of running a red light. This seedy practice doubles the amount...
Cybersecurity & Ransomware Warnings
March 10th, 2022 - Wyn Staheli, Director of Content
Although HIPAA Security protocols have been in effect for some time, as technology advances, if we are not diligent, gaps can be left available for intruders. On top of that, on February 23, 2022, the American Hospital Association issued a cybersecurity advisory. They stated, "there is concern that Russia may retaliate against the U.S. and allied nations with disruptive cyberattacks."
The Case of the Missing Signature
March 10th, 2022 - David M. Glaser, Esq.
It's important to remember that Medicare manuals are not binding, and they can't "require" anything, including signatures. Regulatory framework is constantly changing. Never assume you know all of the rules, even if you carefully study them all the time. New things are constantly appearing....