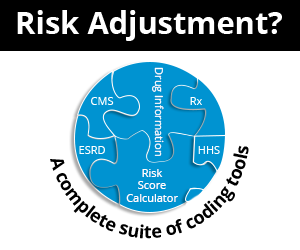 Adjusting Your Collection Strategies to HDHPs
January 31st, 2018 - Ashley Choate
---

High Deductible Health Plans (HDHPs) are recent and growing trend in healthcare that is probably here to stay, regardless of the future changes to the national healthcare system or federal regulations. Even if they are phased out for one reason or another, your practice's collections department will benefit greatly from having a firm handle on its methods for high patient bills, which can occur with or without HDHPs in play.

Some sources suggest the high deductible trend in healthcare may actually be helping the economy by keep[ing] overall costs down—a major priority for healthcare reform. According to Medical Economics, HDHPs discourage patients from seeking medical care when it's not absolutely necessary. Because patients are aware that they will face relatively high out-of-pocket costs for emergency care visits or other non-preventative services, they will avoid visits where possible.

This reluctance to visit a provider takes some of the stress off the system and can help prevent high practice collections numbers, since patients will be unlikely to seek medical care unless they truly need it. The flip-side, however, is that patients may distance themselves from healthcare professionals and avoid important healthcare needs. Unfortunately, the latter concern has turned out to be an unavoidable side effect of HDHPs, one that is being mitigated by two other trends in the industry: health savings accounts (HSAs) and telemedicine.

HSAs are tax-free accounts for healthcare spending, while telemedicine is a less expensive appointment method conducted via internet or phone. Both are making the healthcare costs more affordable for the average consumer, but not every practice or consumer has these options to fall back on. For that reason, effective practice collections methods are vital.
Below are some strategies your practice can adopt to make high patient bills and HDHPs more manageable.

Educate Your Patients
Your patients need to be informed up front about their obligations and—most importantly—their options. Many patients may not even be aware that many preventative services and some types of screenings are not subjected to deductibles and may even be covered at 100 percent. By attending proactive screenings, many patients could avoid certain costs and maintain a better overall level of health.

Be Transparent
Patients who are more aware of the costs they could owe as a result of care can make better decisions. They can also plan accordingly before they seek care that they may or may not be able to cover outright. With full disclosure from your practice about costs and payment plan options, you can keep practice collections numbers within acceptable ranges and prevent HDHPs from causing problems.

Research and Be Proactive
As soon as a patient starts with your practice, it's important to do the research immediately to understand expectations. Verify with insurance and set clear expectations with your patient. Also, for each appointment, or whenever you speak with the patient, remind him or her of the expectations, copays, potential costs, and the options for covering those costs.

Give Them Options
In the era of HDHPs, it's important to develop alternative payment options for your patients. Once they are informed of the costs, patients who are aware of payment arrangement options will be more likely to make informed decisions with the intent to fully pay any healthcare bills they accrue. Making payment options available to your patients is beneficial for both your practice and patients facing high out-of-pocket costs.

Ultimately, practice collections can be managed more efficiently when you maintain effective policies for keeping patients informed and up-to-date on their healthcare bills. With a few small policy changes, HDHPs don't have to cause problems for your practice. Protect your bottom line with transparent, proactive, and creative payment policies.


---
About the Author - Ashley Choate is a native of Jacksonville, FL where she lives with her son, dog, and three cats. She graduated Magna Cum Laude from Jacksonville University with a BA in English and holds an MAED in Adult Education and Training. She lives for reading and writing, learning and teaching, and figuring out the day-to-day traumas and joys of mommyhood.
###
Questions, comments?
If you have questions or comments about this article please contact us. Comments that provide additional related information may be added here by our Editors.
Latest articles: (any category)
COVID Vaccine Coding Changes as of November 1, 2023
October 26th, 2023 - Wyn Staheli
COVID vaccine changes due to the end of the PHE as of November 1, 2023 are addressed in this article.
Medicare Guidance Changes for E/M Services
October 11th, 2023 - Wyn Staheli
2023 brought quite a few changes to Evaluation and management (E/M) services. The significant revisions as noted in the CPT codebook were welcome changes to bring other E/M services more in line with the changes that took place with Office or Other Outpatient Services a few years ago. As part of CMS' Medicare Learning Network, the "Evaluation and Management Services Guide" publication was finally updated as of August 2023 to include the changes that took place in 2023. If you take a look at the new publication (see references below),....
Can We Score Interpretation of an EKG Towards E/M Medical Decision Making?
October 10th, 2023 - Aimee Wilcox
When EKGs are performed in the facility setting or even in the physician's office, what are the requirements for reporting the service and who gets credit for scoring data points for Evaluation and Management (E/M) medical decision making (MDM)? Let's take a look at a few coding scenarios related to EKG services to get a better understanding of why this can be problematic.
Accurately Reporting Signs and Symptoms with ICD-10-CM Codes
October 5th, 2023 - Aimee Wilcox
Coders often find themselves unsure of when to report a sign or symptom code documented in the medical record. Some coders find their organization has an EHR that requires a working diagnosis, which is usually a sign or symptom, be entered to order a test or diagnostic study or image. Understanding the guidelines surrounding when signs and symptoms should be reported is the first step in correct coding so let's take a look at some scenarios.
The 2024 ICD-10-CM Updates Include New Codes for Reporting Metabolic Disorders and Insulin Resistance
September 19th, 2023 - Aimee Wilcox
Diabetes is a chronic disease that just seems to consistently be increasing instead of improving resulting in a constant endeavor by medical researchers to identify causal effects and possible treatments. One underlying or precipitating condition that scientists have identified as a precipitating factor in the development of diabetes is insulin resistance, which is a known metabolic disorder. As data becomes available through claims reporting, additional code options become possible with ICD-10-CM.
Documenting and Reporting Postoperative Visits
September 12th, 2023 - Aimee Wilcox
Sometimes we receive questions regarding documentation requirements for specific codes or coding requirements and we respond with information and resources to support our answers. The following question was recently submitted: Are providers required to report postoperative services on claims using 99024, especially if there is no payment for that service? What documentation is required if you are reporting an unrelated Evaluation and Management (E/M) service by the same physician during the postoperative period? 
Understanding Gastroesophageal Reflux Disease and ICD-10-CM Coding
August 22nd, 2023 - Aimee Wilcox
Gastroesophageal reflux disease or GERD for short, is a disease that impacts millions of Americans on a weekly basis. Symptoms are uncomfortable, as are some of the tests used to diagnose it, but understanding the disease, tests, and treatments helps us better understand how to code the disease using ICD-10-CM codes.