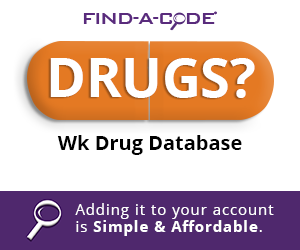 Adjusting Your Collection Strategies to HDHPs
January 31st, 2018 - Ashley Choate
0 Votes -

Sign in

to vote or comment.
---

High Deductible Health Plans (HDHPs) are recent and growing trend in healthcare that is probably here to stay, regardless of the future changes to the national healthcare system or federal regulations. Even if they are phased out for one reason or another, your practice's collections department will benefit greatly from having a firm handle on its methods for high patient bills, which can occur with or without HDHPs in play.

Some sources suggest the high deductible trend in healthcare may actually be helping the economy by keep[ing] overall costs down—a major priority for healthcare reform. According to Medical Economics, HDHPs discourage patients from seeking medical care when it's not absolutely necessary. Because patients are aware that they will face relatively high out-of-pocket costs for emergency care visits or other non-preventative services, they will avoid visits where possible.

This reluctance to visit a provider takes some of the stress off the system and can help prevent high practice collections numbers, since patients will be unlikely to seek medical care unless they truly need it. The flip-side, however, is that patients may distance themselves from healthcare professionals and avoid important healthcare needs. Unfortunately, the latter concern has turned out to be an unavoidable side effect of HDHPs, one that is being mitigated by two other trends in the industry: health savings accounts (HSAs) and telemedicine.

HSAs are tax-free accounts for healthcare spending, while telemedicine is a less expensive appointment method conducted via internet or phone. Both are making the healthcare costs more affordable for the average consumer, but not every practice or consumer has these options to fall back on. For that reason, effective practice collections methods are vital.
Below are some strategies your practice can adopt to make high patient bills and HDHPs more manageable.

Educate Your Patients
Your patients need to be informed up front about their obligations and—most importantly—their options. Many patients may not even be aware that many preventative services and some types of screenings are not subjected to deductibles and may even be covered at 100 percent. By attending proactive screenings, many patients could avoid certain costs and maintain a better overall level of health.

Be Transparent
Patients who are more aware of the costs they could owe as a result of care can make better decisions. They can also plan accordingly before they seek care that they may or may not be able to cover outright. With full disclosure from your practice about costs and payment plan options, you can keep practice collections numbers within acceptable ranges and prevent HDHPs from causing problems.

Research and Be Proactive
As soon as a patient starts with your practice, it's important to do the research immediately to understand expectations. Verify with insurance and set clear expectations with your patient. Also, for each appointment, or whenever you speak with the patient, remind him or her of the expectations, copays, potential costs, and the options for covering those costs.

Give Them Options
In the era of HDHPs, it's important to develop alternative payment options for your patients. Once they are informed of the costs, patients who are aware of payment arrangement options will be more likely to make informed decisions with the intent to fully pay any healthcare bills they accrue. Making payment options available to your patients is beneficial for both your practice and patients facing high out-of-pocket costs.

Ultimately, practice collections can be managed more efficiently when you maintain effective policies for keeping patients informed and up-to-date on their healthcare bills. With a few small policy changes, HDHPs don't have to cause problems for your practice. Protect your bottom line with transparent, proactive, and creative payment policies.


---
About the Author - Ashley Choate is a native of Jacksonville, FL where she lives with her son, dog, and three cats. She graduated Magna Cum Laude from Jacksonville University with a BA in English and holds an MAED in Adult Education and Training. She lives for reading and writing, learning and teaching, and figuring out the day-to-day traumas and joys of mommyhood.
###
Questions, comments?
If you have questions or comments about this article please contact us. Comments that provide additional related information may be added here by our Editors.
Latest articles: (any category)
​​Polysomnography Services Under OIG Scrutiny
September 2nd, 2021 - Raquel Shumway
The OIG conducted a study dated June 2019 wherein they indicated that there were approximately $269 million in overpayments for polysomnography services for the period of 2014 through 2015. According to the OIG "These errors occurred because the CMS oversight of polysomnography services was insufficient to ensure that providers complied with Medicare requirements and to prevent payment of claims that didn't meet those requirements." So what are those requirements?
Medicare Advantage - The Fastest Growing Government-Funded Program Undergoing Multiple Fraud Investigations
August 16th, 2021 - Aimee Wilcox, CPMA, CCS-P, CST, MA, MT, Director of Content
Medicare Advantage is the fastest growing form of government-funded healthcare and the rate of fraud within this segment has come under increased scrutiny. Funding is determined by the health status of each beneficiary; therefore, accurate coding based on detailed documentation makes the medical record vital to the process because some ...
Billing Dental Implants under Medical Coverage
August 12th, 2021 - Christine Woolstenhulme, QCC, QMCS, CPC, CMRS
Implants can be costly to the patient and the provider, and it is crucial to understand how to bill a patient's medical insurance to ensure there is adequate coverage for the best treatment. Implants are commonly billed in a dental office under a patient's medical benefits.    Implants could be considered ...
New Codes for COVID Booster Vaccine & Monoclonal Antibody Products
August 10th, 2021 - Wyn Staheli, Director of Research
New codes have been announced for the COVID-19 booster vaccine, Novavax vaccine, and monoclonal antibody treatment.
Medicare's ABN Booklet Revised
July 29th, 2021 - Wyn Staheli, Director of Research
The "Medicare Advance Written Notices of Non-coverage" booklet, published by CMS's Medicare Learning Network, was updated. This article discusses the changes to this booklet regarding the use of the ABN.
Chronic Pain Coding Today & in the Future
July 19th, 2021 - Wyn Staheli, Director of Research
Properly documenting and coding chronic pain can be challenging. As is commonly the case with many conditions, over the years, there has been a shift in the identification of different types of pain, including chronic pain. Understanding where we are now and where we are going will help your organization prepare for the future by changing documentation patterns now.
How Does Global and Professional Direct Contracting (GPDC) Affect Risk Adjustment?
July 15th, 2021 - Aimee Wilcox, CPMA, CCS-P, CST, MA, MT, Director of Content
CMS recently announced the 53 Direct Contracting Entities (DCEs) that will be participating in the April 1, 2021 through December 31, 2021 Global and Professional Direct Contracting (GPDC) Model. Among those participating is Clover Health Partners, who runs an in-home primary care program that has the potential to help Medicare ...