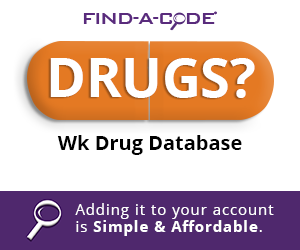 Acronyms and Abbreviations: When You Fall into the Grey Area
October 6th, 2017 - Omega Renne, CPC, CPMA, CPCO, CEMC, CIMC
0 Votes -

Sign in

to vote or comment.
---
We've all been there... you are coding or auditing, and then a note comes up that is not like the ones you've reviewed before. The language is unclear, the acronym(s) could mean so many different things, and it's hard to get a straight answer about whether or not it's supported higher or lower. This is the grey area: where things that can mean many things, or nothing at all, and is the deciding factor for whether the encounter is supported.
Acronyms
My favorite example of an acronym grey area is "PE". PE can mean pleural effusion, pulmonary embolism, physical exam, pigmented epithelium, etc. There are more than 60 medical examination terms that are abbreviated as "PE". Sometimes it is clear when you read into the context of the note.
If a provider is doing a skin exam, then PE is probably not referencing the lungs. However, if the provider is a pulmonologist, using PE could be hard to clarify since both pulmonary embolism and pleural effusion are both affecting the lungs. In this instance, asking the provider what they meant may not be enough.
When the record could mean too many things, a statement of clarification should be added to the record. If an outside auditor were to review the record and cannot determine what it is, then the record may end up being compromised. Many practices have developed a list of approved acronyms that remain on file, and when a practitioner uses one that is not on the list it can be added to the list, or the provider may need to add a statement of clarification to the record.
Abbreviations
When it comes to abbreviations, there are some that are very commonly mixed up or misinterpreted. Although it was most prevalent in written notes, it is still a concern in the age of electronic health records. IJ is a good example as it is commonly mistaken as IV (intravenous) or IJ (intrajugular), when it is supposed to be the abbreviation of injection. Depending on fonts, it may even be mistaken as U which is the abbreviation for units.
Although this may seem like it should be obvious in the context of the encounter, these abbreviations are still causing concerns in hospitals, pharmacies and clinics due to the risk it presents to the care of the patient. Determining what was meant when it is not clear may depend largely on the policies within your practice. If it is something that you can determine based on common abbreviations/acronyms and the context of the note, a simple verbal or email clarification would be sufficient. However, if it is possible that more than a few options would be relevant given specialty and context, it would be a best practice to request clarification be added into the record.
As coders and auditors, you get to know your providers and their language very well. When these situations come up, it is important to understand when to reach out and how to proceed from there. If you can support multiple options, or cannot understand what was intended, it probably needs to be clarified.
###
Questions, comments?
If you have questions or comments about this article please contact us. Comments that provide additional related information may be added here by our Editors.
Latest articles: (any category)
Important Podcast on Dental to Medical Billing
September 21st, 2020 - Christine Woolstenhulme, QCC, QMCS, CPC, CMRS
Be sure and check out this discussion with LaMont Leavitt (CEO of innoviHealth) and Christine Taxin (Adjunct professor at New York University, President of Dental Medical Billing, and Links2Success).  Some of the resources and tools they discuss will help you with your dental coding/billing and education. Do You Have All the Right ...
More COVID-19 Codes Added as of September 8, 2020
September 15th, 2020 - Wyn Staheli, Director of Research
The American Medical Association (AMA) recently announced the addition of two more CPT codes in relation to COVID and the Public Health Emergency (PHE). Codes 99702 and 86413 were posted to the AMA website on Tuesday, September 8, 2020 and new guidelines have been added as well.
Not Following the Rules Costs Chiropractor $5 Million
September 1st, 2020 - Wyn Staheli, Director of Research
Every healthcare office needs to know and understand the rules that apply to billing services and supplies. What lessons can we learn from the mistakes of others? What if we have made the same mistake?
New Value-Based Payment Models for Primary Care (Primary Care First and Direct Contracting)
August 28th, 2020 - Jared Staheli
This article summarizes the new Medicare value-based payment models: Primary Care First and Direct Contracting.
Podcast - Do you have all the right Dental resources needed to succeed in Dental Medical Billing and Coding?
August 27th, 2020 - Innoventrum
Discussion between innoviHealth CEO, LaMont Leavitt and Guest speaker, Christine Taxin who is an Adjunct professor at New York University, and President of Dental Medical Billing and Links2Success about making sure you have all the right Dental resources needed to succeed in Dental Medical Billing and Coding. ...
Is COVID-19 Causing Risk Adjustment "Gotcha's"?
August 27th, 2020 - Wyn Staheli, Director of Research
The COVID-19 public health emergency (PHE) has created some possible problems when it comes to risk adjustment. Be sure your organization has implemented policies and procedures to try and overcome these new hurdles.
New and Exciting Changes in the Dental Industry
August 26th, 2020 - Christine Taxin - Links 2 Success
My colleagues and I are nerds for information on all things billable—or not billable—in the worlds of dental and medical insurance. One of the most puzzling challenges for me over the past 15 years of teaching has been to understand why we on the dental side are segregated out of ...