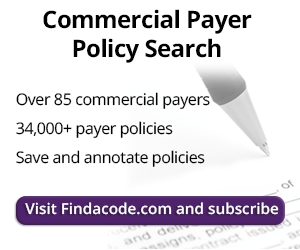 Patient With Complex Needs
December 29th, 2017 - Kelly Ogle, BSDH, MIOP, CMPM, CHOP
0 Votes -

Sign in

to vote or comment.
---
In each practice, there are patients who present with a multitude of problems. These problems can range from the smallest of symptoms to the more complex illnesses. In health care today, the one patient who has multiple problems can raise the cost of healthcare more than others. The New York-based Commonwealth Fund is a foundation built on determining the needs of such patients. In 2014, The Commonwealth Fund developed a division named International Experts Working Group on Patients with Complex Needs. This organization created an outline to identify patients who may be high-cost or high-need and what it would take to provide the high quality of care they deserve (The Commonwealth Fund, 2017).
The International Experts Working Group on Patients with Complex Needs converged on a program designed to outline ten principles on how to handle these complex needs patients throughout the world. Within their policies, the Group made several recommendations. These recommendations, along with the international care models (pages 6-17) promise to change the outlook on the quality of care and the existing lives of those patients and others.
The Group has made the following recommendations:
Make care coordination a high priority
Identify patient in greatest need of proactive, coordinated care
Train more primary care physicians and geriatricians
Facilitate communication between providers
Engage patients in decisions about their care
Provide better support for caregivers
Redesign funding mechanisms to meet patients' needs
Integrate health and social services and physical and mental health care
Engage clinicians in change and train and support clinical leaders
Learn from experience and scale up successful projects
In the first recommendation, care coordination is important: of the many physicians and specialists that a patient must see, there must be some unity. A designated person to keep their care and treatment should be appointed to them. In some cases, however, this recommendation can increase costs instead of optimizing them. Next, the patients with the highest need of care should first be evaluated for care. Using data compiled on the patients throughout their lifetime of care is crucial as is training professionals to be able to recognize those with the greatest need. General physicians are needed along with those who specialize in geriatrics.
For the fourth recommendation, there must be coordination between those who care for the patient. This can be accomplished using the most up to date technology. Having electronic records can simplify this, along with the verbal communication between providers. The patient should be involved in their care and has the right to be informed about what it will take to assist in that care. This can include pharmaceuticals, treatment, and multiple office visits. This will also involve the patient's caregiver, who plays an important part in the life of the patient. Another recommendation is providing that caregiver with support. They do not need to put their health at risk in caring for another.
Assisting the patient in making a determination of their financial needs to fund their care is necessary. Having each provider work together to avoid overlapping treatment can reduce financial strain, as well as organize their care so undertreatment is not an issue either. In organizing the patient's care, each specialty- specific issue should be addressed and those involved providing thorough communication to each other. This can involve change, which is another recommendation for the clinical staff and leaders. The facility should provide support to their clinicians, which can come from removing barriers to the patients care so that the clinician can provide care without the worry of red tape. Lastly, take the lessons learned along caring for the patient and share them with others so that they may learn and develop a better care model.
From England, Canada, and France, there have been care models that have influenced the recommendations made in this article. Each facility has taken those recommendations and adapted them to their model and has seen excellent results. In continuing the quality of care for the patients, one thing is certain: there can never be enough attention paid to improving upon what ground work is already there. In other words, there is always room for improvement.
###
Questions, comments?
If you have questions or comments about this article please contact us. Comments that provide additional related information may be added here by our Editors.
Latest articles: (any category)
Not Following the Rules Costs Chiropractor $5 Million
September 1st, 2020 - Wyn Staheli, Director of Research
Every healthcare office needs to know and understand the rules that apply to billing services and supplies. What lessons can we learn from the mistakes of others? What if we have made the same mistake?
New Value-Based Payment Models for Primary Care (Primary Care First and Direct Contracting)
August 28th, 2020 - Jared Staheli
This article summarizes the new Medicare value-based payment models: Primary Care First and Direct Contracting.
Podcast - Do you have all the right Dental resources needed to succeed in Dental Medical Billing and Coding?
August 27th, 2020 - Innoventrum
Discussion between innoviHealth CEO, LaMont Leavitt and Guest speaker, Christine Taxin who is an Adjunct professor at New York University, and President of Dental Medical Billing and Links2Success about making sure you have all the right Dental resources needed to succeed in Dental Medical Billing and Coding. ...
Is COVID-19 Causing Risk Adjustment "Gotcha's"?
August 27th, 2020 - Wyn Staheli, Director of Research
The COVID-19 public health emergency (PHE) has created some possible problems when it comes to risk adjustment. Be sure your organization has implemented policies and procedures to try and overcome these new hurdles.
New and Exciting Changes in the Dental Industry
August 26th, 2020 - Christine Taxin - Links 2 Success
My colleagues and I are nerds for information on all things billable—or not billable—in the worlds of dental and medical insurance. One of the most puzzling challenges for me over the past 15 years of teaching has been to understand why we on the dental side are segregated out of ...
To do a complete exam - you must include the following:
August 26th, 2020 - Christine Woolstenhulme, QCC, QMCS, CPC, CMRS
Real time scanning of the kidneys Abdominal aorta Common iliac artery origins Inferior vena cava Alternaltively, if ultrasonography is being performed to evaluate the urinary tract, examination of the kidneys and urinary bladder constitutes a complete exam. Code 76775 is used when a limited retroperitoneal ultrasound examination is performed. ...
2021 Brings Another Risk Adjustment Calculation Change
August 24th, 2020 - Aimee Wilcox, CPMA, CCS-P, CST, MA, MT, Director of Content
In 2021, a big change in Risk Adjustment score calculations will take place, which will affect payments to Medicare Advantage (MA) plans for the coming year and take us closer to quality and value-based programs instead of fee-for-service (FFS) or risk-adjusted (RA). Currently, CMS pays a per-enrollee capitated...