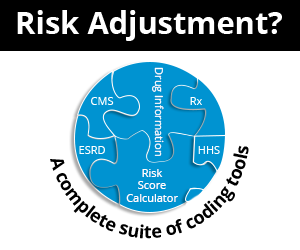 How to get started with PQRI
March 5th, 2009 - Betsy Nicoletti
0 Votes -

Sign in

to vote or comment.
---
How to get started with PQRI
Select the measure or measures group you intend to report on. How? First, check your specialty website for help in selecting measures
Medicare had two recent Open Door Forum calls with specialty societies recently:
http://www.cms.hhs.gov/PQRI/04_CMSSponsoredCalls.asp#TopOfPage
9/23/08 call was with American Gastroenterological Association
There is a PowerPoint discussion of measures they suggest are applicable.
9/24/08 call was with American Optometric Association. There is a PowerPoint presentation related to Optometrists
American College of Surgeons has information on their website for surgeons
http://www.facs.org/ahp/pqri/
Check your medical society/association for suggestions for your specialty.
No help from your society? What do you need to download from the PQRI website? There's no shortcut then. From this page, download the measures
http://www.cms.hhs.gov/PQRI/15_MeasuresCodes.asp#TopOfPage
2009 PQRI Quality Measures List
2009 PQRI Measure Specifications Manual and Release Notes (Zip file)
Look at: 2009_PQRI_MeasureSpecificationsManual_120909.pdf
Careful printing! It is 442 pages.
Measures groups
What is a measures group? A group of measures related to a single disease process. There are eight measures group in 2009.
• Download the measures group
2009 Measures Groups Specifications Manual and Release Notes
Getting Started with 2009 PQRI Reporting of Measures Groups
Look at: 2009_PQRI-MeasuresGroups_Specifications_Manual_120808.pdf
This is a 75 page document.
• Circle any that are relevant to your practice, that describe the services you provide
• Print out the detail of the measure or measures group that you have circled
Pay attention to:
• Specific CPT® codes or code ranges
• Specific diagnosis codes or any diagnosis codes
• Measures that are applicable to many providers
• Age limits, upper and lower
• Gender limits
• Whether your report at each encounter (antibiotic use for each surgery) or once during the reporting period (risk of falls)
• How each can be reported: claims based, measures groups, registry
Worksheets and data collection sheets available:
http://www.ama-assn.org/ama/pub/category/20358.html
Claims based reporting—individual measures
Select three measures
Review: what CPT® codes
What diagnosis codes
Age/gender
Note: report per occurrence or per reporting period
How do you collect and report?
• The clinical measure on which you are reporting must be documented in the medical record
• Typically, the clinician (eligible professional in Medicare speak) would document it, but it could also be a lab report
• Clinician must communicate that to biller/coder, which can be done on an encounter form, or by using the worksheets
• Charge entry enters the quality data codes into the system when posting the charge
• Verify that it is relevant: that is, does that quality data code match the CPT/ICD-9/AGE/Gender of the patient. Currently, our practice management systems don't allow us to verify this. Can we build a program? Integrate a commercial program into our systems?
• Claim is submitted
Claims based reporting—measures groups.
• One measures group for 30 consecutive Medicare B FFS patients for each eligible professional from Jan 1-Dec 31 2009
• One measures group for 80% of applicable Medicare B FFS patients of each eligible professional, minimum of 30 patients during period from Jan 1-Dec 31, 2009
Claims based reporting on measures groups using the consecutive patient option
• When reporting measures group, you must report on all of the measures within the group
• Print out the measure descriptions and the worksheets for all measures within the group
• Worksheets are on the AMA web site, measures group descriptions and measures from CMS worksheet (refer to previous citations)
• Report on only Medicare fee for service patients
• Options: 80% of claims all year –why would you do this, OR on 30 consecutive patients any time during year
• If one of these measures groups works for your practice, using the 30 consecutive patients option allows you time to plan to do it
• Per provider/NPI—you could do it at different times for each provider
• Select a day to start and submit one of these G codes on the first:
• Report all measures on each patient who meets the criteria for age/diagnosis/CPT® code per the measure
• Hold claims and review
• Make sure for that provider no claims were submitted which meet the criteria that did not have the quality data codes submitted with them
• BACK PAIN MEASURES BY MEASURES GROUP ONLY! NOT INDIVIDUAL
###
Questions, comments?
If you have questions or comments about this article please contact us. Comments that provide additional related information may be added here by our Editors.
Latest articles: (any category)
​​Polysomnography Services Under OIG Scrutiny
September 2nd, 2021 - Raquel Shumway
The OIG conducted a study dated June 2019 wherein they indicated that there were approximately $269 million in overpayments for polysomnography services for the period of 2014 through 2015. According to the OIG "These errors occurred because the CMS oversight of polysomnography services was insufficient to ensure that providers complied with Medicare requirements and to prevent payment of claims that didn't meet those requirements." So what are those requirements?
Medicare Advantage - The Fastest Growing Government-Funded Program Undergoing Multiple Fraud Investigations
August 16th, 2021 - Aimee Wilcox, CPMA, CCS-P, CST, MA, MT, Director of Content
Medicare Advantage is the fastest growing form of government-funded healthcare and the rate of fraud within this segment has come under increased scrutiny. Funding is determined by the health status of each beneficiary; therefore, accurate coding based on detailed documentation makes the medical record vital to the process because some ...
Billing Dental Implants under Medical Coverage
August 12th, 2021 - Christine Woolstenhulme, QCC, QMCS, CPC, CMRS
Implants can be costly to the patient and the provider, and it is crucial to understand how to bill a patient's medical insurance to ensure there is adequate coverage for the best treatment. Implants are commonly billed in a dental office under a patient's medical benefits.    Implants could be considered ...
New Codes for COVID Booster Vaccine & Monoclonal Antibody Products
August 10th, 2021 - Wyn Staheli, Director of Research
New codes have been announced for the COVID-19 booster vaccine, Novavax vaccine, and monoclonal antibody treatment.
Medicare's ABN Booklet Revised
July 29th, 2021 - Wyn Staheli, Director of Research
The "Medicare Advance Written Notices of Non-coverage" booklet, published by CMS's Medicare Learning Network, was updated. This article discusses the changes to this booklet regarding the use of the ABN.
Chronic Pain Coding Today & in the Future
July 19th, 2021 - Wyn Staheli, Director of Research
Properly documenting and coding chronic pain can be challenging. As is commonly the case with many conditions, over the years, there has been a shift in the identification of different types of pain, including chronic pain. Understanding where we are now and where we are going will help your organization prepare for the future by changing documentation patterns now.
How Does Global and Professional Direct Contracting (GPDC) Affect Risk Adjustment?
July 15th, 2021 - Aimee Wilcox, CPMA, CCS-P, CST, MA, MT, Director of Content
CMS recently announced the 53 Direct Contracting Entities (DCEs) that will be participating in the April 1, 2021 through December 31, 2021 Global and Professional Direct Contracting (GPDC) Model. Among those participating is Clover Health Partners, who runs an in-home primary care program that has the potential to help Medicare ...