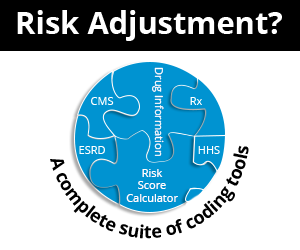 Preventing Denials for Lower Limb Prosthesis
March 8th, 2018 - Medicare Learning Network
0 Votes -

Sign in

to vote or comment.
---
The Medicare Learning Network provides guidance on denials for lower leg prostheses and how to prevent them:
Reasons for Denial – Insufficient Documentation
For the 2017 report period, most of the improper payments for lower leg prostheses were due to insufficient documentation.
For Medicare to cover a lower limb prosthesis claim, the medical record must support the beneficiary's medical condition(s) that requires the use of the specifically ordered lower limb prosthetic as well as beneficiary's medical condition(s) that would impact the beneficiary's ability to effectively utilize the specifically ordered lower limb prosthetic in achieving a defined functional state. The medical record is not limited to physician's office records but may include:
The ordering provider must sign and date a prescription that includes the diagnosis, prognosis, and length of time the patient requires the item
Records from hospitals, nursing facilities, home health agencies, or other health care professionals
The Durable Medical Equipment (DME) Medicare Administrative Contractors (MACs) received a high volume of submitted claims for lower limb prosthetic covers and protective covering systems for the same lower limb prosthesis. The need for both of these is rare. (For details refer to http://www.aopanet.org/codingreimbursement/coding-issues .)
To Prevent Denials
A medical necessity determination for certain components/additions to the prosthesis is based on the beneficiary's potential functional abilities. Potential functional ability is based on the reasonable expectations of the prosthetist, and treating physician, considering factors including, but not limited to:
The beneficiary's past history (including prior prosthetic use if applicable)
The beneficiary's current condition including the status of the residual limb and the nature of other medical problems
The beneficiary's desire to ambulate
Base clinical assessments of beneficiary rehabilitation potential on the following classification levels:
Level 0: Does not have the ability or potential to ambulate or transfer safely with or without assistance and a prosthesis does not enhance their quality of life or mobility
Level 1: Has the ability or potential to use a prosthesis for transfers or ambulation on level surfaces at fixed cadence (typical of the limited and unlimited household ambulator)
Level 2: Has the ability or potential for ambulation with the ability to traverse low-level environmental barriers such as curbs, stairs, or uneven surfaces (typical of the limited community ambulator)
Level 3: Has the ability or potential for ambulation with variable cadence (typical of the community ambulatory who has the ability to traverse most environmental barriers and may have vocational, therapeutic, or exercise activity that demands prosthetic utilization beyond simple locomotion)
Level 4: Has the ability or potential for prosthetic ambulation that exceeds basic ambulation skills, exhibiting high impact, stress, or energy levels (typical of the prosthetic demands of the child, active adult, or athlete)
The records must contain documentation on the beneficiary's current functional capabilities and his/her expected functional potential, including an explanation for the difference, if that is the case. It is recognized, within the functional classification hierarchy, that bilateral amputees often cannot be strictly bound by functional level classifications.
###
Questions, comments?
If you have questions or comments about this article please contact us. Comments that provide additional related information may be added here by our Editors.
Latest articles: (any category)
To Our Codapedia Friends!
July 30th, 2020 - Christine Woolstenhulme, QCC, QMCS, CPC, CMRS
Codapedia friends, come and join us at Find-A-Code - a core product of innoviHealth! The information found on Codapedia comes from our sister company, Find-A-Code. If you do not already have a subscription with the greatest online coding encyclopedia, call us and get signed up today. We are offering a ...
OIG Report Highlights Need to Understand Guidelines
July 28th, 2020 - Wyn Staheli, Director of Research
A new OIG report once again highlights the necessity for organizations to fully understand requirements for reporting services and having proper documentation. The types of problems addressed in this report are ongoing issues for multiple types of services and specialties and for many different payers.
Office of Inspector General Says Medicare Advantage Organizations are Denying Services Inappropriately
July 21st, 2020 - Aimee Wilcox
We attended the recent virtual RISE National Conference and had the opportunity to listen to presenters share their knowledge about risk adjustment and HCC reporting and data validation. Among the presenters were representatives from the Office of Inspector General (OIG), who presented findings from encounter data from 2012-2016. They began ...
Use the Correct Diagnosis Codes and Revenue Codes to Get Paid for PAD Rehab
July 15th, 2020 - Christine Woolstenhulme, QCC, QMCS, CPC, CMRS
The initial treatment in rehabilitation for patients suffering from Intermittent Claudication (IC) is Supervised Exercise Therapy (SET) for Symptomatic Peripheral Artery Disease (PAD).  Rehabilitation using SET involves the use of intermittent walking exercise, which alternates periods of walking to moderate-to-maximum claudication, with rest.   When reporting 93668 for peripheral arterial disease rehabilitation the following ...
New Name Same Great Product! "HCC Plus"
July 14th, 2020 - Find-A-Code
Hello HCC Customers! We have made a change in name only to our HCC subscription. The new subscription is now called "HCC Plus". Keep in mind there have been no changes to the product. Using your subscription along with the risk adjustment calculator will ensure you stay current with...
Are NCCI Edits Just for Medicare?
July 14th, 2020 - Christine Woolstenhulme, QCC, QMCS, CPC, CMRS
The National Correct Coding Initiative (NCCI) edits were developed by CMS to help promote proper coding and control improper coding that leads to incorrect payments with part B claims. It is important to understand that NCCI edits do not include every possible code combination or every type of un-bundling combination. With that ...
Payment Adjustment Rules for Multiple Procedures and CCI Edits
July 9th, 2020 - Christine Woolstenhulme, QCC, QMCS, CPC, CMRS
Surgical and medical services often include work that is required to be done prior to a procedure and post-procedure. When there are multiple procedures done by the same physician, group, or another qualified healthcare professional on the same day, the pre and post work is only required once. Therefore, CMS ...