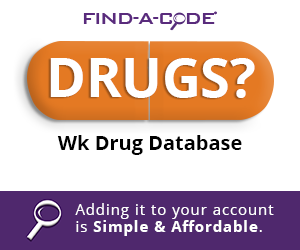 Negotiating the Rental Rate – For Chiropractic Tenants
August 16th, 2017 - Jeff Grandfield and Dale Willerton – The Lease Coach
0 Votes -

Sign in

to vote or comment.
---
As we explain in our new book, Negotiating Commercial Leases & Renewals FOR DUMMIES, your rent is typically one of your major business expenses – often second only to salaries. Consider that your rental rate can also be a major factor if and when you retire and sell your practice. Prospective buyers may hesitate to take over your practice as they may be scared off by the high rent and increased overhead.
Never underestimate the importance of getting a commercial property at the right rental rate. Rent can make or break your practice. If you're struggling to pay your rent, there are two possibilities: either your rent is too high or your patient load is too low.
You can't negotiate your rent until you have some idea of what you can afford to pay. This would seem to be a basic business tenet, but it's one that many chiropractors neglect to figure out. Therefore, it's important to come up with a figure that won't eat up too much of your business profits.
A general rent range figure, encompassing all industries, is that tenants should budget to pay between 5 – 12 percent of their gross sales in rent (provided their sales volume is high enough). Naturally, the exact number varies from industry to industry, depending on the type of product or services you're selling from the premises.
The landlord doesn't generally set the rental rate based on what they think tenants can afford to pay. It's your job to figure that out. If you're a start-up chiropractic tenant, you should have a business plan or sales volume figure in mind that you expect to achieve in any particular location. The amount of patients you see can vary depending on the location. Being realistic about your rental budget begins with being realistic about your area and how much space you lease.
Current chiropractic tenants need to remain realistic about their rent as well. If your yearly gross sales are $800,000, and you don't want to pay more than 8 percent of your gross revenue on rent, then, mathematically, you can only afford to pay $64,000 per year in gross rent. If the gross rent you're looking at is at double that figure, there's no realistic reason for you to expect that you can magically come up with that extra money from further patients.
We often see tenants who get into trouble by agreeing to pay a rental rate within a property or plaza where their location is inferior to other units. End cap tenants with a high visibility to the street and parking lot often pay the highest rental rates. If your premises are at the elbow of a plaza with side exposure (instead of front exposure), you need to examine that closely and determine how it might affect your patient load. A bigger space doesn't always equate into higher sales on an equal scale basis; remember the old adage: location, location, location.
Landlords anticipate that the cost of living or Consumer Price Index (CPI) may increase over time, and it usually does. By its simplest definition, this is called inflation. Therefore, the landlord wants to build steps, or annual increases, into a tenant's 5- or 10-year lease term. This may be stated as a rent per square foot (such as $25.00 per square foot the first year with a $1.00 per square foot increase each year thereafter). Many lease agreements state that the annual rent increase may be calculated as a percentile factor.
On a final note, commercial space isn't the only thing that your landlord may charge you to rent. You may also be charged for signage, parking, a marketing fund, or extra storage. Not all lease agreements disclose that there's an additional charge for these items, so don't assume that you can get these items, so don't assume that you can get these things for free, or even at all.
For a copy of our free CD, Leasing Do's & Don'ts for Chiro Tenants, please e-mail your request to JeffGrandfield@TheLeaseCoach.com.
Dale Willerton and Jeff Grandfield - The Lease Coach are Commercial Lease Consultants who work exclusively for tenants. Dale and Jeff are professional speakers and co-authors of Negotiating Commercial Leases & Renewals FOR DUMMIES (Wiley, 2013). Got a leasing question? Need help with your new lease or renewal? Call 1-800-738-9202, e-mail DaleWillerton@TheLeaseCoach.com or visit www.TheLeaseCoach.com.
###
Questions, comments?
If you have questions or comments about this article please contact us. Comments that provide additional related information may be added here by our Editors.
Latest articles: (any category)
Packaging and Units for Billing Drugs
May 18th, 2020 - Christine Woolstenhulme, QCC, CMCS, CPC, CMRS
To determine the dosage, size, doses per package and how many billing units are in each package, refer to the NDC number. Take a look at the following J1071 - Injection, testosterone cypionate, 1mg For example; using NCD # 0009-0085-10 there are 10 doses of 100 mL (100 mg/mL = 1 mL and there are ...
Getting Your Practice Back on Track
May 12th, 2020 - Wyn Staheli, Director of Research
As we begin returning back to work, we will all face a new normal. The COVID-19 pandemic has changed the face of business. While it has certainly been a challenge to keep up with the ever-changing regulations (that's likely to continue for a little longer), exciting new opportunities have also been created, such as the expansion of telemedicine. There's also the maze of government funding that needs to be navigated and an increased awareness of OSHA standards to implement.
ICD-10-CM - Supplement information for E-Cigarette/Vaping Reporting
May 5th, 2020 - Christine Woolstenhulme, QCC, CMCS, CPC, CMRS
The CDC has released additional information and coding guidance for reporting encounters related to the 2019 health care encounters and deaths related to e-cigarette, or vaping, product use associated lung injury (EVALI).  The update offers coding scenarios for general guidance, poisoning and toxicity, substance abuse and signs and symptoms.  ICD-10-CM Official Coding Guidelines - ...
Additional Telehealth Changes Announced by CMS
May 4th, 2020 - Wyn Staheli, Director of Research
On April 30, 2020, CMS announced additional sweeping changes to meet the challenges of providing adequate healthcare during this pandemic. These changes expand the March 31st changes. The article covers some of the key changes. See the official announcement in the references below.
Effective Risk Adjustment Requires Accurate Calculations
April 27th, 2020 - Wyn Staheli, Director of Research
Risk adjustment is simply a way of making sure that there are sufficient funds to adequately take care of the healthcare needs of a certain population. It's a predictive modeling methodology based on the diagnoses of the individuals in that population. As payers move to value based models, they heavily rely on risk adjustment to ensure proper funding.
COVID-19 Clinical Trial Participation Helps Providers Earn MIPS Credit
April 22nd, 2020 - Wyn Staheli, Director of Research
All healthcare providers who are currently participating in the MIPS portion of Medicare's Quality Payment Program may want to participate in the new COVID-19 Clinical Trials improvement activity. Read more about it here.
Special COVID Laboratory Specimen Coding Information
April 21st, 2020 - Wyn Staheli, Director of Research
With all the new laboratory test codes that have been added due to the current public health emergency (PHE), there are a few additional guidelines CMS has released about collecting samples to perform the testing. Please keep in mind that these guidelines are by CMS and may or may not apply to other commercial payer policies.